The Mekong River is one of the largest rivers in the world, rooted in China, flows through Laos, Myanmar, Thailand, Cambodia and flows into the South China Sea in Vietnam. At the top of Phnom Penh it is confluent with the Tonle Sap, its main tributaries in Cambodia. Cambodia Discovery
Capital of Cambodia is an exciting combination between the tectonic natural of the creative hand of man.
Sunrise on Tonle Sap flow
The Mekong is expanded its current form immense pools of fresh water – Tonle Sap – to witness the moment when the crack of dawn, begin the journey to discover his own.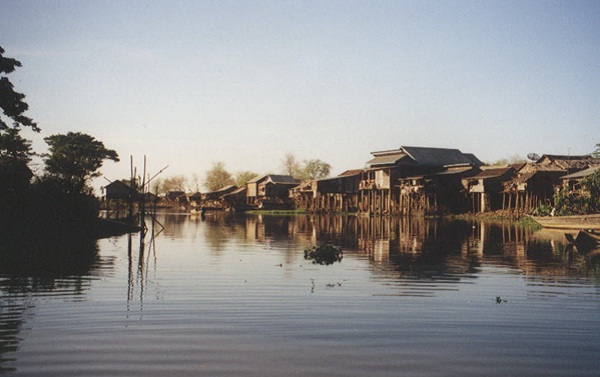 Tonle Sap is a combination system of lakes and rivers and is the largest freshwater lake in Southeast Asia, is a UNESCO world biosphere reserve in 1997.The  most Beautiful Lake in the dry season (January to May) with an area of ​​10,000 km2 and a depth of about one meter. In the rainy season, the area expanded to 16,000 km2, depth of 9 meters. mekong river tours
Red sun gradually dawned from the river, lit up the first rays over the river as inlaid silver constant waves.
Admire masterpieces palace:
Phnom Penh is sparkling and magnificent in the presence of the royal palace. Built in ancient Khmer architecture, the palace is the main symbol on the flag of Cambodia, including many works could be considered a masterpiece of architecture. Notably in this population was Napoleon was Napoleon III power conferred on Prince Norodom with French architecture, like a strange breeze midst unique Khmer culture. Electrical festivities inside the tabernacle Dynasty palace and welcomes diplomats, where there are two thrones.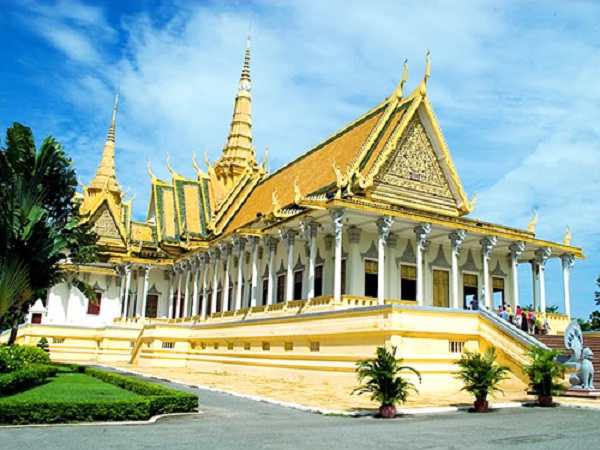 Real treasures of the palace Wat Preah Keo is (Silver Pagoda) – pride and a place to store treasures from Cambodia. The most majestic emerald Buddha statue in here is linked to the kingdom's national security. The statue stands about 30 centimeters with color, turbidity, light, dark alter the viewing angle, very rare.
Experience life monarchs
Besides the ancient beauty and unspoiled, Phnom Penh is also as a tourist paradise new entertainment in Southeast Asia. So, if to Cambodia, especially Phnom Penh that had not experienced the feeling monarchs in the hotel complex, entertainment is as you have not come to this place.
One of the locations used by most people used to visit is Naga World – complex 5-star hotel and entertainment.
It offers lavish style, splendid in more than 700 rooms and deluxe suites include a luxurious spa center full of various relaxation and care, 18 restaurants and lounge bars in accordance with international standards and the physical meeting spaces bring artists with advanced facilities, the area's largest hotel convention country accommodating over 1,000 guests. Experience paradise full of emperors makes those who had once come with Naga World will always find a reason for his urge to come back again.
Asia travel.
Read more: