The Mekong Delta in the Southwestern region of Vietnam has been well known as a magical land for nature lovers; as this is home to a huge maze of rivers, channels, islets, floating markets and villages surrounded by rice paddies. Let's enjoy the private 2-day Mekong Delta tours from Ho Chi Minh for the most peaceful and rustic feel of the life on waterway.
The highlights for Mekong Delta tours from Ho Chi Minh within 2 day
Things to do in Mekong Delta
When thinking of Mekong Delta tour Vietnam, the first images that appear on our mind will certainly be the green world of rice paddies as well as the vast water world; where boats, houses and markets floating along the river bank.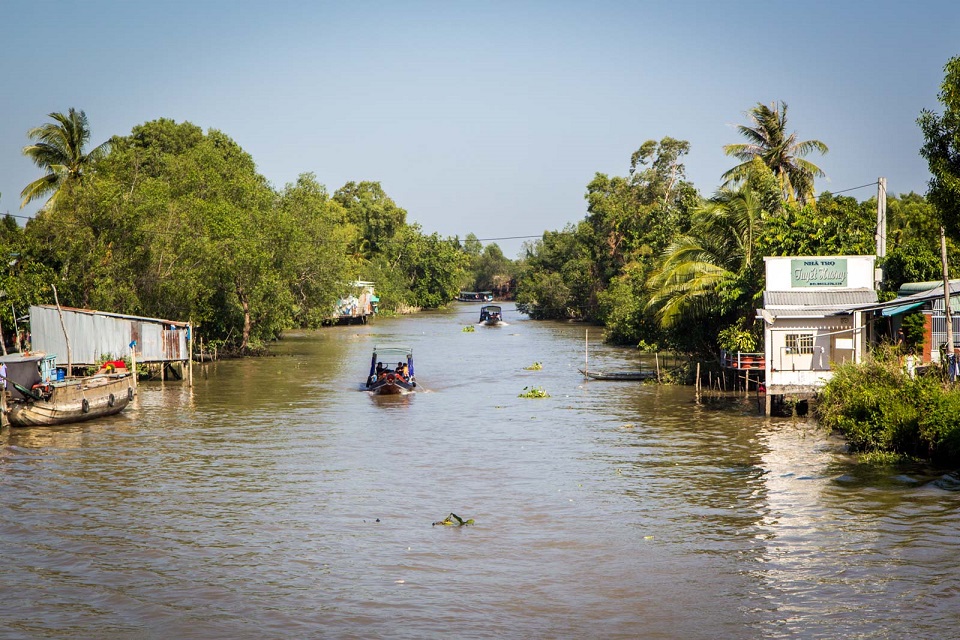 During the limited time from Ho Chi Minh, if choosing specific provinces in the Delta with their own features, travelers may get a chance to experience the most highlights in terms of nature, culture, history, sightseeing or simply relaxing:
Colorful local wet markets

Endless bike/ Trishaw ride along the fruit orchard or through paddy fields

Amazing boat trip & sampan cruise on Mekong River

Creative bonsai garden and fruitful seasonal orchards

Authentic Southern western Vietnamese food

Daily fresh and juicy tropical fruits

Friendly local people and their homestay
Popular destinations
Normally, My Tho, Ben Tre and Cai Be are the most popular destinations for guests from Ho Chi Minh City as of the daily departure for group tours, affordable tour price for most of travelers and just a short drive for only 2 hours.
In the frequent itinerary to these two regions, travelers may have a chance to admire green rice paddy fields on the way to My Tho; walk/ cycle around the islets and villages; visit the honey farm; taste the tropical fruits while listening to the folk music of  local villagers. You can also learn from the coconut candy making process at Ben Tre – Kingdom of coconut; then end the trip with a bamboo boat ride through the picturesque canals of Mekong Delta. Due to its quick access, My Tho and Ben Tre has become very famous places for a huge number of tourists; so those places are getting really busy most of the time.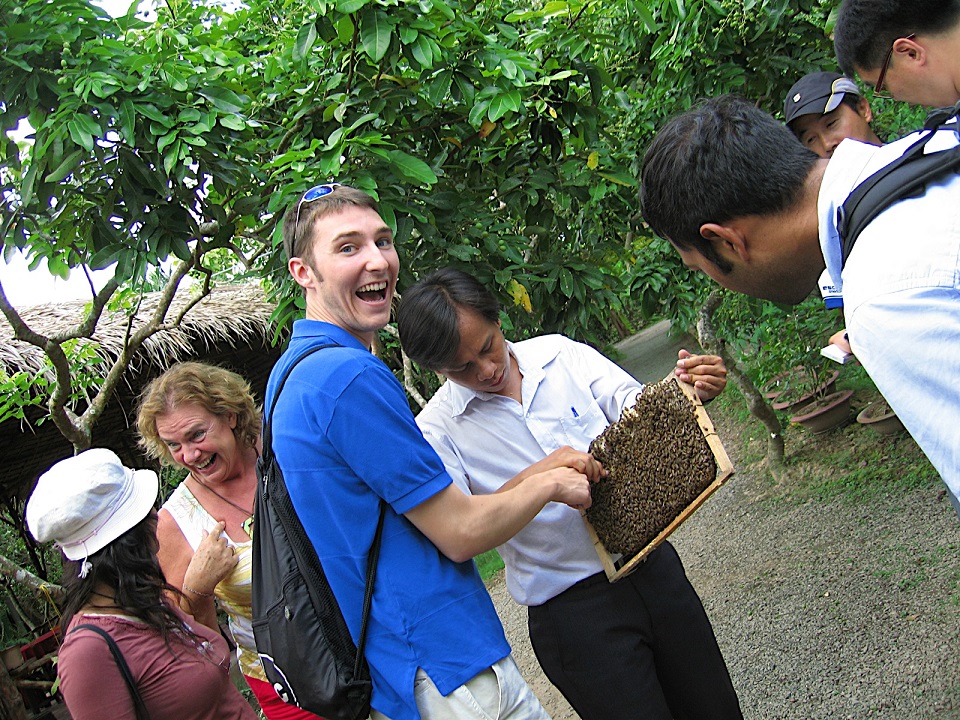 For other option, the name "Cai Be" has long been known as one of the busiest Mekong Delta floating markets; that attracts a lot of travelers who are interested in seeing the buying and selling culture over the water. In fact, Cai Be floating market has been less attractive for years; due to the increase of new roads and bridges through islands and remote area. It makes the goods transportation more smooth and convenient; thus less sellers bring their fruits to the floating markets. This way keeps the highest quality of fresh tropical fruits from the gardens and orchards to the consumers. As a result, the most highlight of the Cai Be market is not at its unique market; but the local activities and various hand-on experiences at the local eco homestay and the seasonal fruit gardens.
Suggested itinerary for a 2 day Mekong Delta trip
Apart from mentioned activities that make the Mekong river tour joyful and memorable, there is an itinerary that fits the need of finding less touristic sites; but still exciting in 2 hour drive from Ho Chi Minh City.
Here is our suggestion for the best Mekong Delta tour 2 days from Ho Chi Minh, including Cai Thia (Cai Be District), Minh Island (An Binh Island), Vinh Long, Can Tho, Cai Rang.
Day 1: Ho Chi Minh – Cai Thia – Minh Island – Vinh Long – Overnight in Can Tho
The morning tour starts at 08:00 from Ho Chi Minh city and head toward Cai Be for 86 km. After 2 hour drive, we stop at Cai Thia village  in Tien Giang province. Here we can get on the motorboat for half an hour; and stops at Mrs Nam's family to see how she makes rice paper in more than 60 years.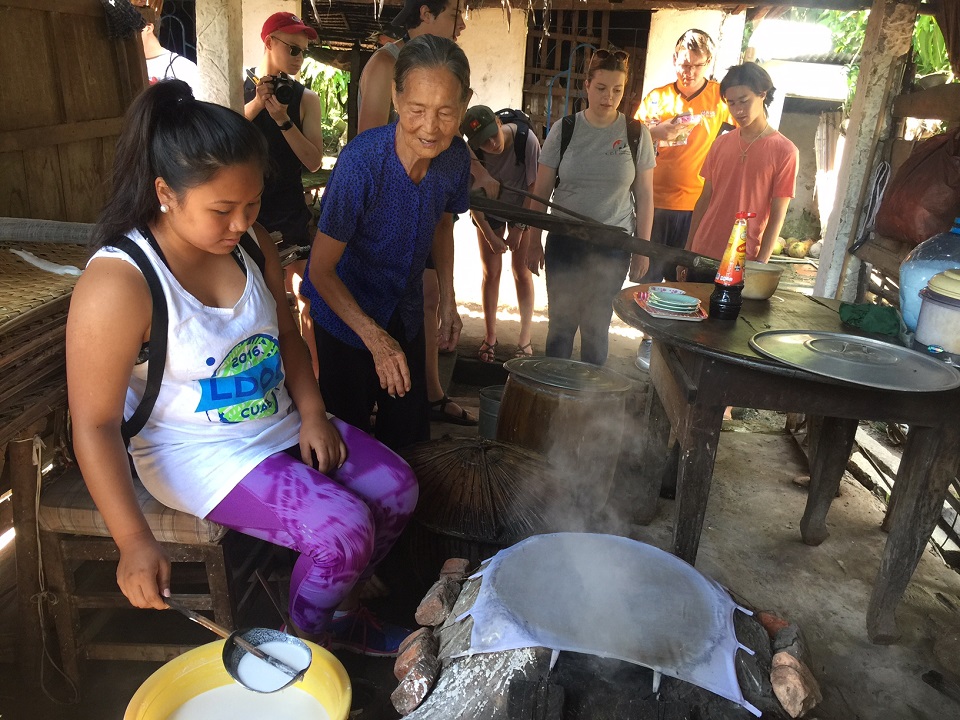 For any active travelers, you have a biking trip in one hour to explore the famous village of Hoa Loc mango – the famous specialty of the area on the small beautiful roads. While wandering around the paths, it is so interesting to see traditional houses made of wood or palm leaves in Mekong Delta. Stop at a local and peaceful home, you can make a few different local cakes from rice as the main ingredients of this area and taste them with hot tea.
After the biking and food  trip ends, you come back Cai Thia village; and enjoy a yummy lunch on boat when the boat goes towards to An Binh Island.
The fun thing is followed by the peaceful time in a small rowboat on narrow canal for half an hour. Then you can choose to visit the local homestay in Vinh Long area to see their ancient house, orchards, bonsai, orchids and listen to the local folk music.
The trip continues with a short walk to the local workshop; where you can see how to make coconut candy and pop-rice and enjoy some sweets with a cup of hot tea.
After getting along some floating houses and fish farms, we cross the mighty Mekong and finish the boat trip in Vinh Long about 16:00. From here, you will be transferred directly to Can Tho – the heart of Mekong Delta in 45 minutes for an overnight.
Day 2: Can Tho – Cai Rang & Phong Dien Floating Market – Ho Chi Minh City
You will wake up early at 05:00 to visit Cai Rang floating market; which is the largest whole sale market left in the Mekong Delta. The small boat takes you to the busiest area of this market; where you can feel the bustle and hustle atmosphere of trading activities. Boat stops on the way, you may join hands with the family to make rice noodles – hu tieu. The sampan keeps going to explore small canals and local life; then reaches the Phong Dien market, 17 km from Can Tho city.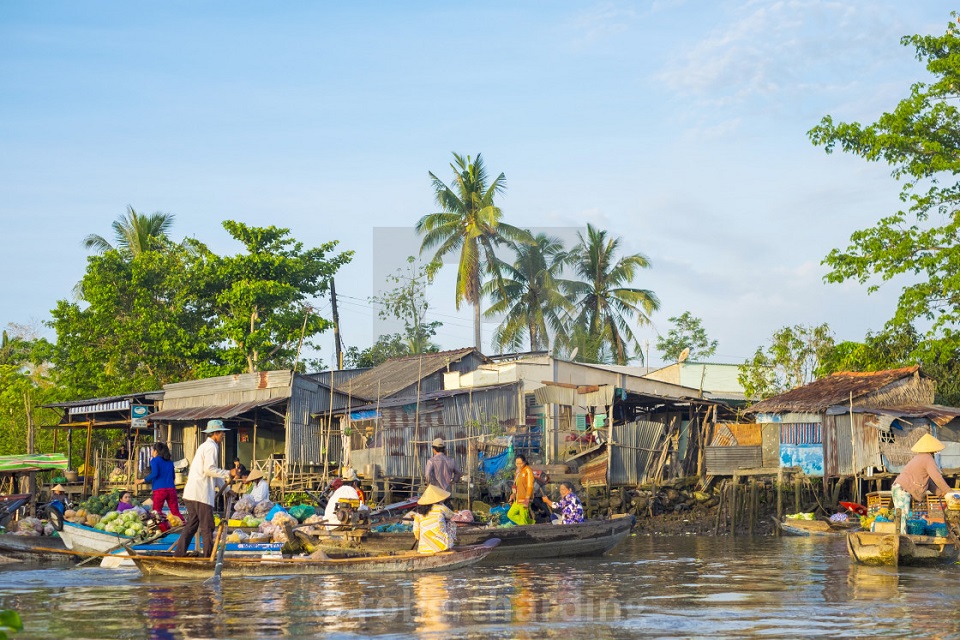 Many travelers state that Phong Dien market is smaller with around 20 boats rowing but really authentic; as it is considered as a retail market. The greatest moment is when the goods are transferred among boats to reach visitors' hands. The boat trip returns you to your hotel at noon for a quick rest; then a 4 hour ride back to Ho Chi Minh will go by. If time allows, the tour guide will show you the ancient house named Binh Thuy just nearby the airport of Can Tho.
So is Mekong Delta worth visiting? I believe you have your own answer. Do not hesitate to plan your Vietnam tours together with Mekong Delta tours from Ho Chi Minh right now with such various options below:
Linh Chu – Travel Specialist