The flower village of Tan Quy Dong which belongs to Sa Dec Town of Dong Thap Province is located on the bank of the rich fertile alluvial Tien River. Recently, the village has become a great tourist attraction in almost every Mekong River trip, especially at the end of the year as the village attracts a lot of travellers by colorful blooming flowers.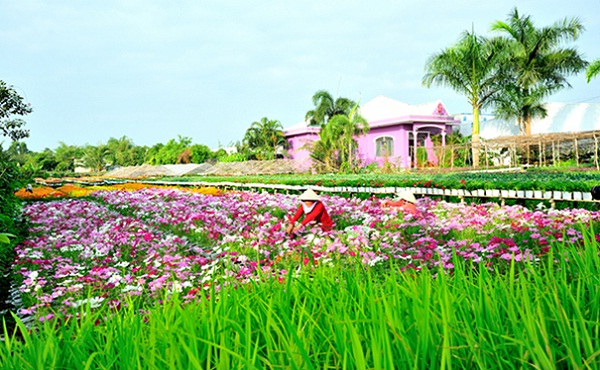 Tan Quy Dong flower village total area is approximately 60 hectares with around 600 households growing flowers as well as ornamental plants. The village has recently spread over its neighboring areas, the number of gardeners then increased up to more than 1,500. You can find countless kinds of flower in the village. Different from other forms of flower garden in other regions, flower trees here are placed on a high platform above canals. Farmers have to use boats to take care of the flowers and if you come here you will know that in order to grow beautiful flowers, local farmers have to work really hard and diligently take care of their trees. Indochina tours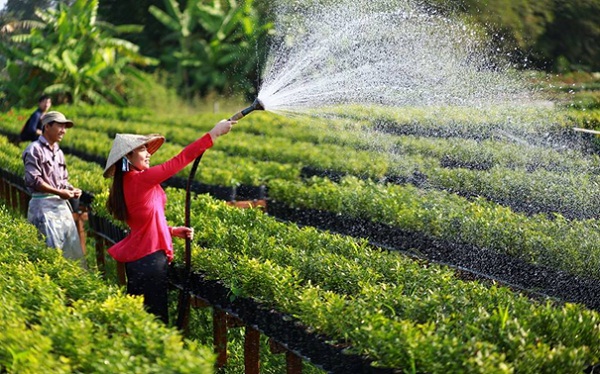 Tan Quy Dong has long been known as one of the most well-known flower villages in the southwest, Vietnam. Every year, the village offers many varieties of flower to the surrounding areas in Mekong Delta region and sometimes even export. Visit the flower village of Sa Dec Town, you will feel like you are lost in the world of flowers, bees, beautiful butterflies and you will definitely be enchanted by the ecstatic fragrance of flowers. Come here at any time of year, you always have chance to admire amazing blooming flowers. Mekong river tours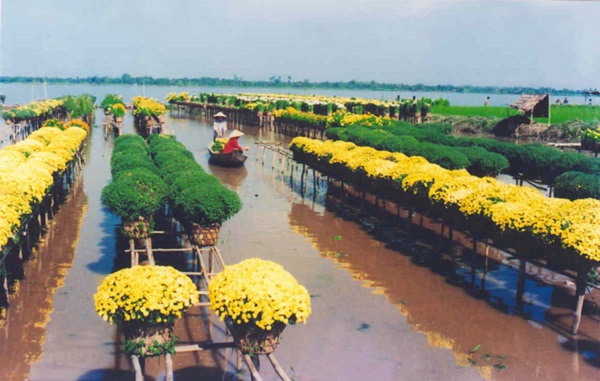 For those who love a relaxing morning on bike saddle, hire a bicycle or if you are a good negotiator, you can even borrow one from local people in the villages without any fee. Cycling slowly through small leafy paths, lovely little houses nestled behind colorful wild flowers. After around 10 minutes cycling, you will reach a small creek, gently flows through vast green rice fields all together create stunning natural picture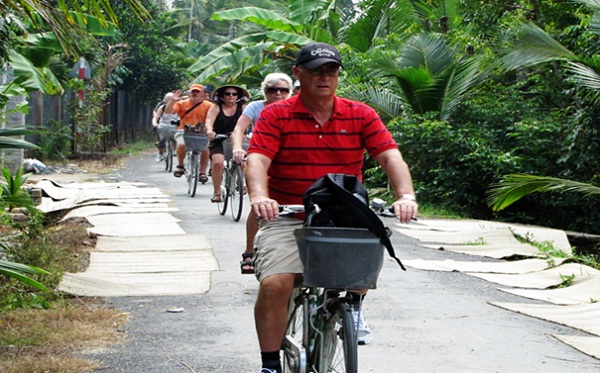 The Tan Quy Dong flower village in Sa Dec, Dong Thap now resembles the color of spring. The village attracts a lot of travelers and photographers visit during the holiday season. Some Mekong Cruises have already add the villages into their itinerary so you will be given opportunities to visit the well-known flower villages and other attractive destinations in Mekong Delta region of Vietnam
Travel lovers.
Read more: