Situated between Saigon and Cambodia, the Mekong Delta is available for all travelers going from Saigon to Phnom Penh or Angkor Wat desiring to take a cruise boat to overland to discover the incredible scenery of this mighty region.
Saigon-Ben Tre-Can Tho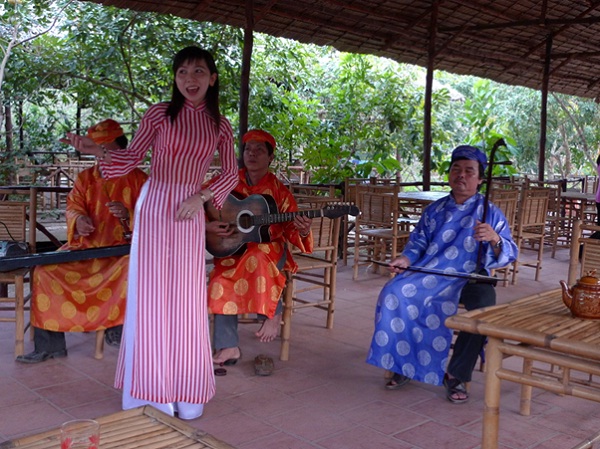 Arrive in Ben Tre early in the morning to have enough time getting on a motorboat and to cruise through spectacular rivers and canals where coconut trees stand perfectly along both banks. Coming to a bee-keeping farm to enjoy Southern Vietnamese traditional folk music (Đờn Ca Tài Tử – announced by UNESCO in 2013 as Intangible Cultural Humanity's Heritage) as well as sample various kinds of seasonal tropical fruit and high quality honey tea. Then slowly visiting a workshop where you will have a chance to witness and even more amazingly learn the processing of making coconut candies.
Afterward, getting on a cart run by a motorbike and going through some peaceful villages where you can admire these picturesque green rice paddy fields, luxuriant vegetables gardens. Before making a stop for lunch, going on a hand-rowing boat tour to slowly cruise through a small cove with awesome overhanging coconut trees. After enjoying lunch that is served at a restaurant by the river, go on board of a motorboat to come back to Ben Tre. Leave Ben Tre for Can Tho in the afternoon to enjoy free time for many tourist attractions in Can Tho including Ninh Kieu wharf and then stay overnight in Can Tho. Indochina holidays
Can Tho- Cai Rang Floating Market- Chau Doc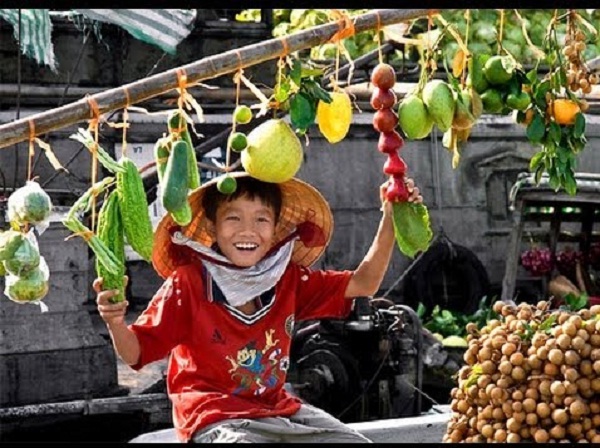 Early in the morning, go on board a motorboat to visit the Cai Rang Floating Market that is ranked first as the largest and most colorful floating market in the Mekong Delta area. Get up early to witness the river turning into a bustling commercial site where you can see hundreds of boats full of fresh tropical fruits, vegetables, plants and unique food specialties line along the river and are available for trading. Vendors will hang specimens of what they are selling on the peak of a long pillar on their boats so that travelers can see what they are selling from a distance.
After visiting the Cai Rang market, going on cruising through small streams to a local tropical fruit garden to have a chance to enjoy tropical seasonal fruits before having free time for lunch. At noon, go on a bus to head for Chau Doc town and stay overnight here.
Chau Doc-Phnom Penh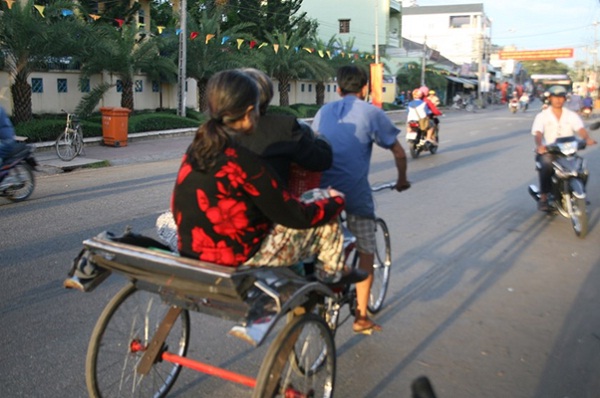 In the morning, spend time slowly proceeding to Chau Doc port by cyclo. The tour will end here and from here getting on a high speed boat to go to Phnom Penh and on the way making a stop at Vinh Xuong border for custom clearance and visa processing before arriving at International Floating Port in Phnom Penh, Cambodia.
Travel lovers.
Read more: