Ninh Kieu Wharf is located close to the centre of Can Tho City on the bank of the Hau River, a tributary of the Mekong River. It is the city's main trading centre.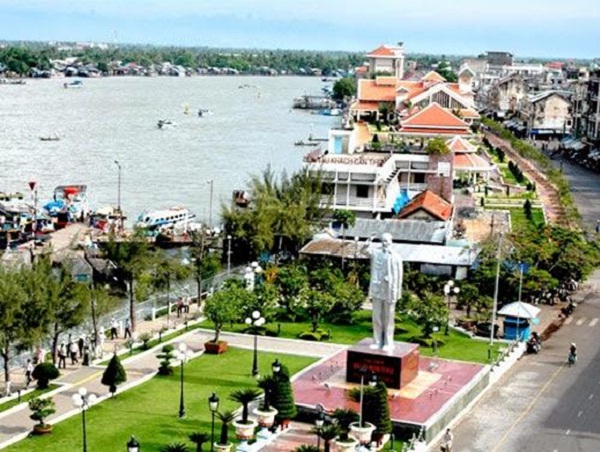 Can Tho City is famous for its Ninh Kieu wharf where most visitors go. The old Ninh Kieu port was extremely busy during the war period but it is now a peaceful and poetic part of the region. Ninh Kieu Wharf is always ready to service visitors who desire to visit the floating market, enjoy special "river" food or just observe the routine of locals on the Mekong Delta cruise
Ninh Kieu Wharf has been the pride of people in Can Tho City. It is where the river looks out the Hau Giang flow which is said to be poetic and gentle. Ninh Kieu Wharf has been a favorite destination of the domestic and foreign tourists for a long time with hundreds of boats ply up and down the river bringing products from the rest of the Mekong Delta region.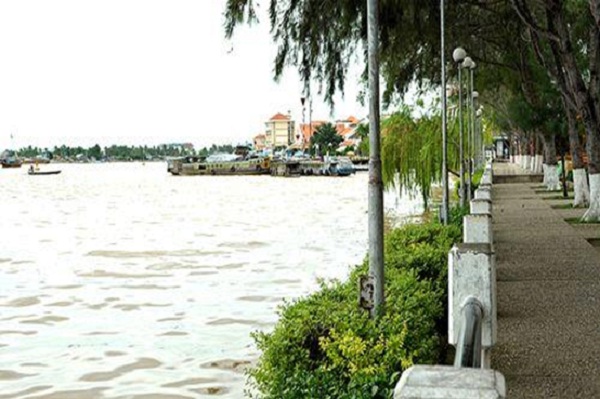 Today, Ninh Kieu is a large park which covers an area of 7,000m2 with a lot of ornamental plant which are taken care of every day. Besides that, this park also has many green covers which bring the tourists a feeling of losing a wonderful space with pure and cool atmosphere. Also, there is the system of lighting, making the Ninh Kieu Wharf very sparkle and brilliant in front of the viewers' eyes. Travel Indochina tours
The Ninh Kieu Wharf is equipped with modern illumination system, ornamental plants and grass covers harmoniously arranged along two river banks and paths. The Ninh Kieu Wharf also operates as an entertainment place. Vietnam tours packages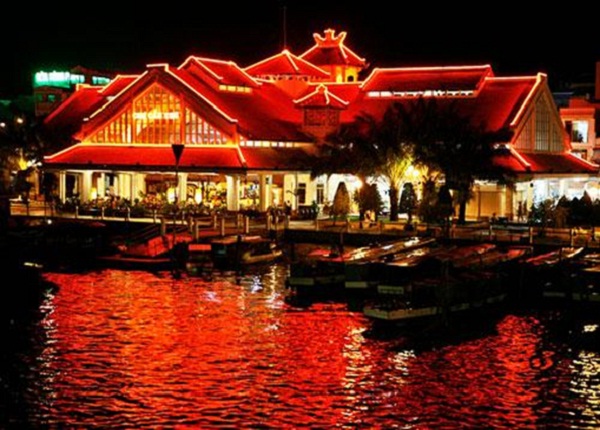 Ninh Kieu Wharf attracts tourists by its charming river landscape and position overlooking the gentle flow of Hau Giang. It attracts tourists of the pavilions dock on the river. Pavilions is a ship floated shore by a bridge segment connecting the two sides bridge parapet, you can stop the wind black stand. This home is well-dining restaurant has two floors with hundreds of seats. Here, tourists can enjoy delicious meals while admiring the beauty of Ninh Kieu Wharf.
Ninh Kieu Wharf is one of Can Tho City's tourist attractions.
Travel lovers.
Read more: