Located in a most peaceful picturesque corner in the downtown of Ho Chi Minh City, The Notre Dame Cathedral, known as the Basilica of the Immaculate Conception, is an easy destination to escape the hustle and bustle of crowded cities, where attracts not only Catholics but also most tourists for its neo-Romanesque style architecture and a sacred atmosphere.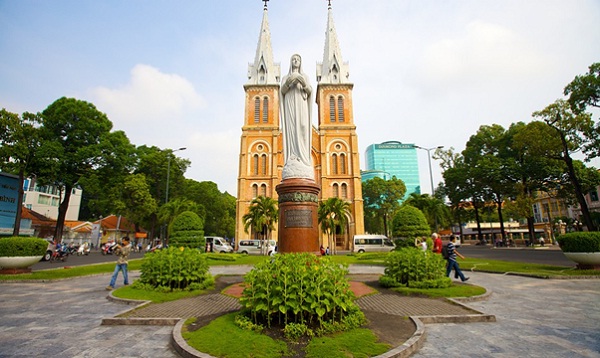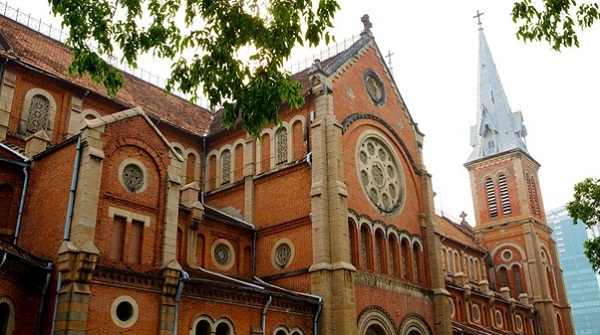 The cathedral was established by French colonists with the target of religious services for French colonialists between 1863 and 1880. It has two towers reaching to a height of over 190 feet and 6 bronze bells have just been added in 1895. Specially, all of the materials were directly imported from France like red bricks of the outside walls which retain their bight and lively red color until today. Visit Ho Chi Minh with South Vietnam tours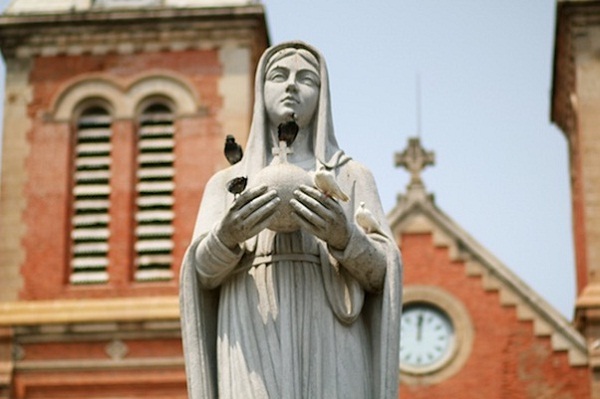 A statue of the Virgin Mary as well as a flock of pigeons is situated in the garden in front of the church. Unknown to most the fact that this is the second one to fill the spot, the first is a bronze Bishop of Adran that was removed in the 1940s. Almost of tourists commonly snap pictures of themselves and the surround in this area. There was a problem remains controversy about the Virgin in October 2005 when many claimed to see the Statue shed tears. Although the Catholic Church of Vietnam refuted the claim, that didn't stop the thousands of visitors that flocked to the garden to see a miracle. It got over-crowded in the following weeks that police were forced to stop traffic surrounding the cathedral.  Read more Mekong river cruise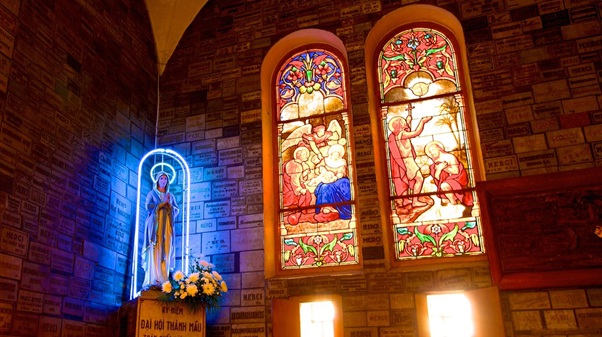 Once you are done with the outside, if you get the chance, hop in and take a quick look inside. It is easier said than done as the cathedral can be closed to visitors at seemingly random times. During Sunday mass is the best time to go inside, which starts at 9:30. The church is still in use and you get to see it in full action, filled with worshippers and Gregorian chanting. The interior is much more subtle than the elaborate brickwork outside but there are some pretty cool stained glass windows to your immediate right and left when you enter.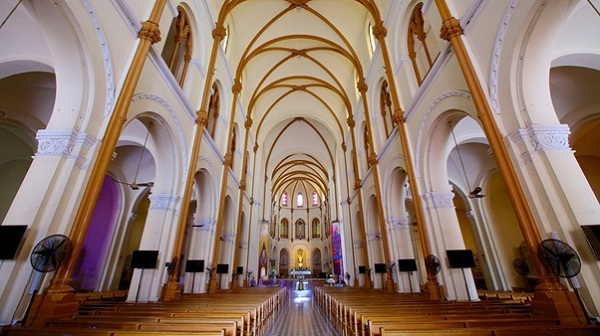 The Indochina Voyages team.
Read more: