You are busy and do not have a lot of time for traveling. You want to travel in the Mekong Delta but only have one day to explore this land. This one day motorbike tour seems to be the most reasonable itinerary for you to explore the beauty of the Mekong Delta. You will get full experience when riding along beautiful natural sceneries and quiet roads from Saigon to Long An, My Tho and Ben Tre. Moreover, taking a boat trip on Mekong River is also an unforgettable memory.
In the morning, this motorbike tour will be started from your hotel in Ho Chi Minh City and depart to Can Duoc Market – a stunning rural market (about 40 kilometers). The scene changes from bustling streets with buildings and noise to peaceful rice paddles with cottages and small houses on the way – in the open air of "steel horses". Stopping for a rest in My Tho, you will enjoy a lunch in local restaurant. Then you will continue to ride to Cai Be along the sides of Tien River to enjoy the tranquil rice fields, orchards, water buffalos, ducks are swimming in the same rivers. Visit Mekong Vietnam with indochina tours Vietnam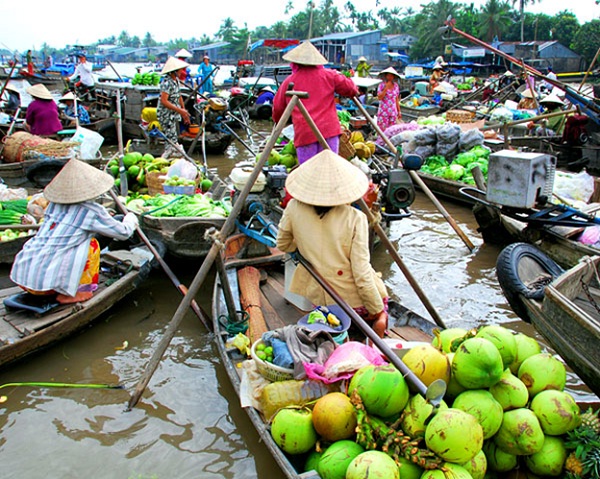 Then you will take a rural route to My Loi Ferry. You can stop en route to see farmers working on paddy fields. Cross Vam Co River by the ferry then ride to Go Cong and finally, Tan Hoa (25 kilometers). There is some stops en-route that you can visit an incense workshop, through some remote villages and reach Tan Thanh beach for seafood lunch. Then you will continue riding from this Mekong Delta beach to My Tho (45 kilometers), which is the heart of the Mekong Delta tours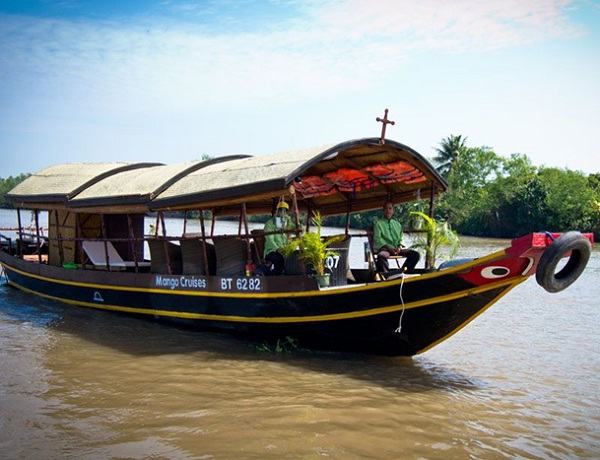 Arriving My Tho and stopping by the bank of Tien Giang River, you will take a boat trip on Mekong River to Phoenix Island where local handicrafts and sweets from coconut are being produced. Moreover, you also have opportunity to enjoy fresh seasonal fruits and traditional live music and songs performance. Then you will take a short ride to a typical local house to taste some homemade honey-tea. The motorbike tour will be continued by small sampan boats through the small canals and side arms of the river to observe daily life along the river banks with a stop and short leisurely walk at the Turtle Island. You will also ride through Rach Mieu suspension-bridge for a breath-taking view of the Upper Mekong and transfer to Ho Chi Minh City (70 kilometers). Finally, the trip will end at your hotel.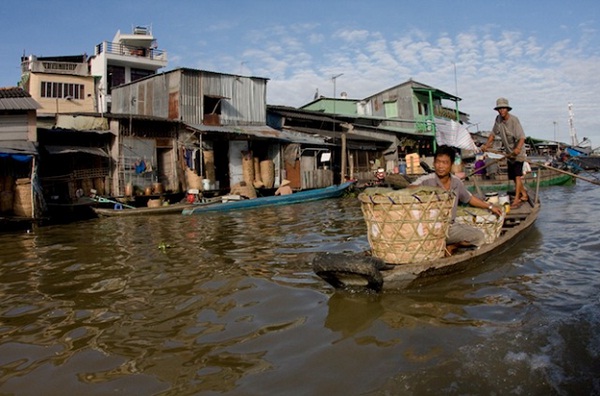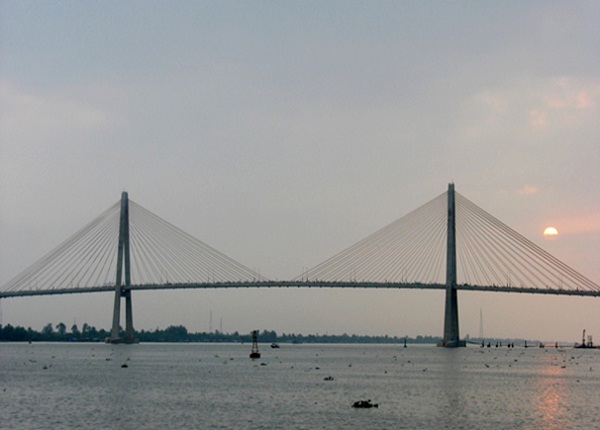 One day motorbike tour from Saigon to Mekong Delta brings you chance to discover the lives on water of local residents, walk through fruitful orchards, boat trips on branches of Mekong River, dine and stay at local hosts. This motorbike tour is an easy adventure for those who wish to discover the beautiful Southern part of Vietnam on motorbike with a moderate level of physical efforts but do not have a lot of time. With this motorbike tour, you will have wonderful experiences during your trip.
The Indochina Voyages team.
Read more: