"Anyone visiting Sapa loves this mountainous town", is it an exaggeration? Let your experience be the answer. If you come to Sapa in summer and enjoy the particular things here, you will definitely be confused as you cannot find any words or phrases to express your emotion. Sapa may lack luxurious entertainment centers or skyscrapers but never lack incredible things to do in connecting with nature, which is the strong desire of all the city dwellers. May to September is an ideal period for you to have unforgettable experiences in this picturesque town. If you have chance to Sapa with mekong cruise vietnam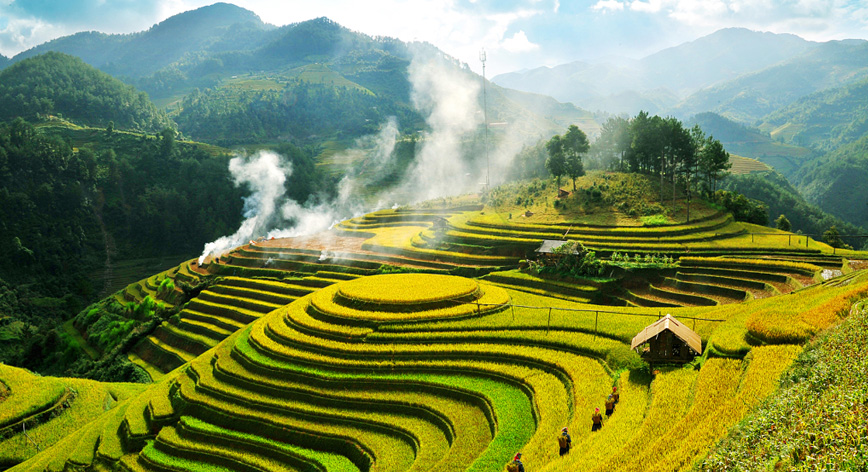 Trek and enjoy slow pace of life in SaPa.
When summer comes and the fierce heat spreads over the alleys in the cities, the appearance of Sapa is like a paradise thanks to its high altitude. In Sapa, sometime you need to walk from morning to afternoon, pass through the town, the village, through paddy fields or small streams. However, you don't walk alone because it is nature that becomes your partner during the journey. While trekking, you can enjoy a slow life, feel the fresh air is absorbing into your chest and also observe the life and culture of the local people at Ta Phin, Muong Hoa valley, the ancient town of Sapa,…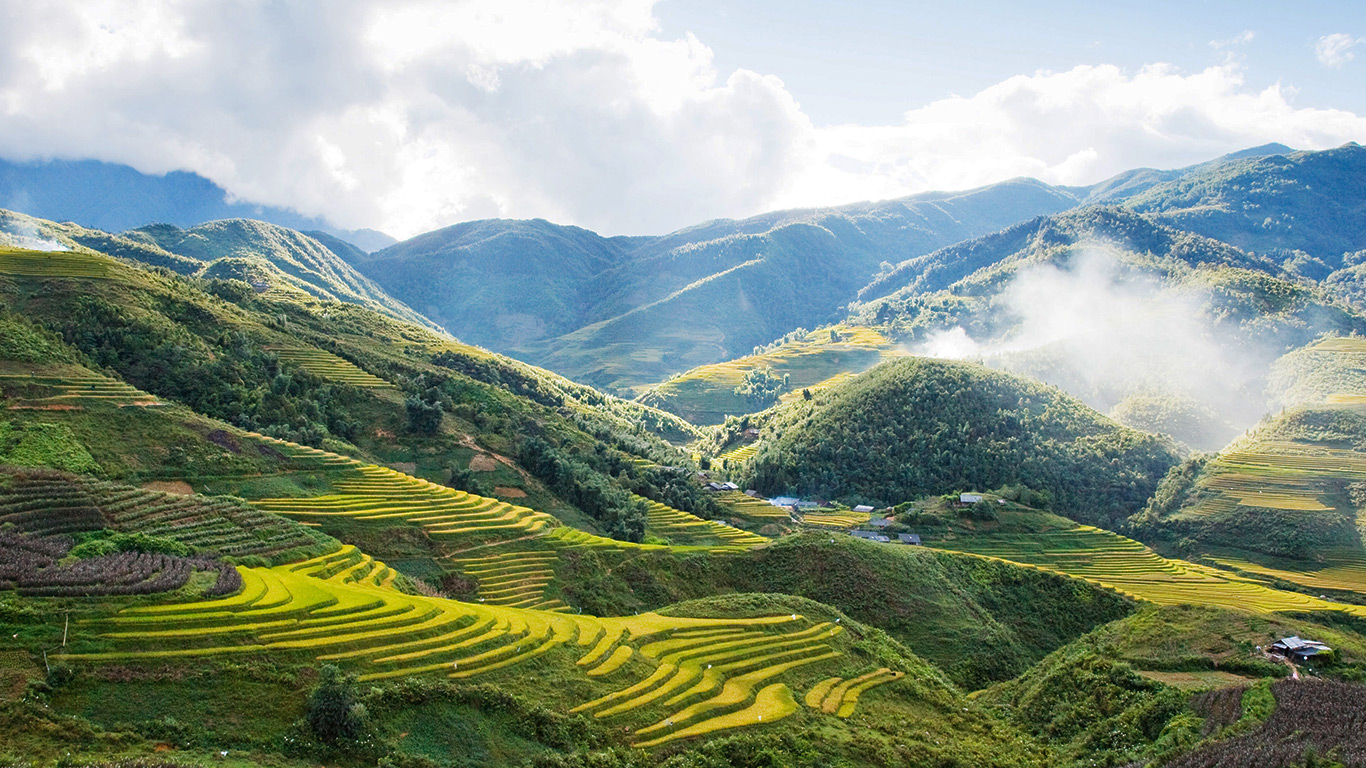 Be enamored with the sunset in Sapa
If Sapa is a young lady with different characteristics, the sunset is probably the most charming and gentle moment of this lady. Hold on a warm cup of tea and broaden your eyesight to the horizon, you will see light sunshine spread over the mountains and valleys like gold inlaid into the earth. The sun seems to disappear behind the Hoang Lien Mountains and there is something gorgeous and magnificent. Especially, observed from the top of  Ham Rong high 1800m, Sapa resembles a nature-colored painting, which makes you surprised at the magical hand of nature.
for more information, you can click: heritage line cruises
Try the travel- experience in Sapa
Travel-experience in Sapa is a type of travel for travelers who like to explore, experience, and learn the customs and habits of different cultures and different ethnic groups here. During the trip, tourists stay in the local residents' house instead of staying at the hotels. You can have meals and work together with the host family in a warm and friendly atmosphere. Specially, harvest season is in September, when the fields are blonde instead of green. This is a fascinating time to travel Sapa, it is intriguing if you get your camera fully charged or else you will regret every single step you walk.
If we used to travel Sapa to find a beautiful place, book a room in a hotel or guest house just to relax and discover the beauty of nature. We now do travel-experience to discover the life of the local people, engage in daily activities, explore the Sapa unique food like Thang co, Salmon sour hotpot,…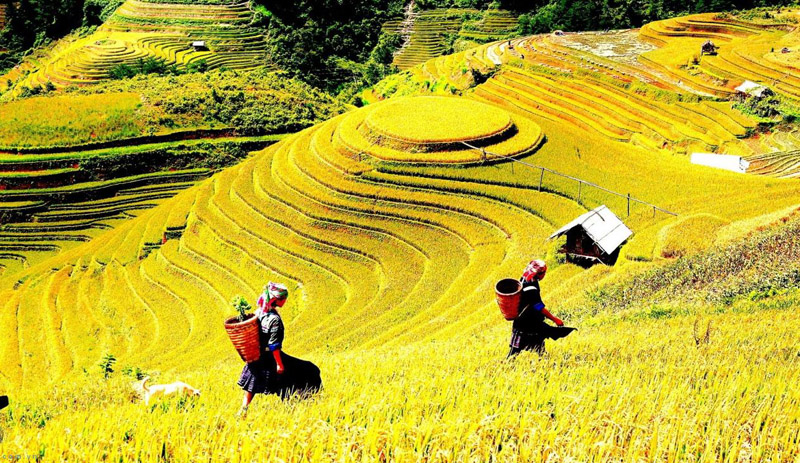 If life is a journey, Sapa is really a destination you shouldn't miss when coming to Vietnam. Go there to understand the pride of the Vietnamese people for the beauty of their country, to understand the culture of a country with more than four thousand years of history, and to enjoy this life in a natural way.