Phong Dien Floating Market is about 20 kilometres southwest of Can Tho, the best floating market in the Mekong Delta. Phong Dien Floating Market is one of the most outstanding ones in Mekong River Delta. This market is the only one in MeKong River open from dawn to dusk.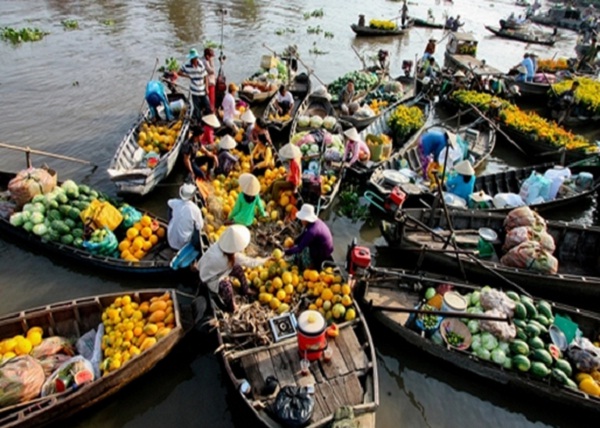 Boats loaded with produce from nearby orchards of the Mekong Delta converge to the floating market. To get the best fish in this region, a visit to Phong Dien floating market is highly advisable and you will not only get fish but the most romantic flowers are also for sale in this market! They carry mostly fruits but also coconuts, vegetables and fishes. Buyers are local traders with bigger boats snapping everything by the bushels and resell at local markets or to wholesale dealers from big cities, often for a handsome profit. Tours in Indochina Vietnam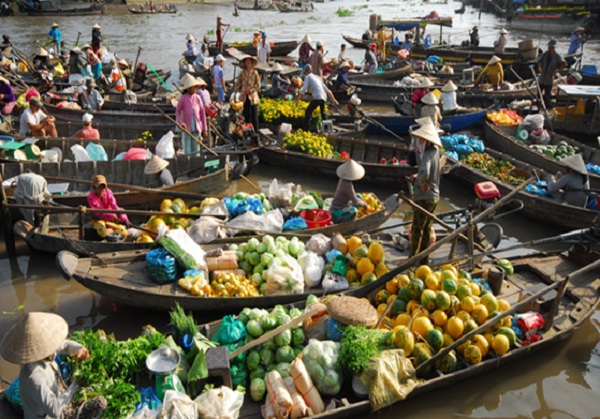 Products in Phong Dien Floating Market are diverse and abundant. In the market, there are also boats selling household and working tools such as canoes, boats, roofing sheets, knives, hoes, machete, and fishing tools like fishing nets, or weaving products as baskets, and all kinds of general domestic and foreign cargoes. Mekong river tours
The floating markets of Can Tho, Phong Dien floating market, is famous for its everyday trading as a place of selling and exchanging goods, a compelling attraction in Mekong Delta. Many local products are sold here and in particular a large variety of fruits, some of which you might have never seen before. There are small boats offering all kinds of snacks and local soups from which you can get your early breakfast.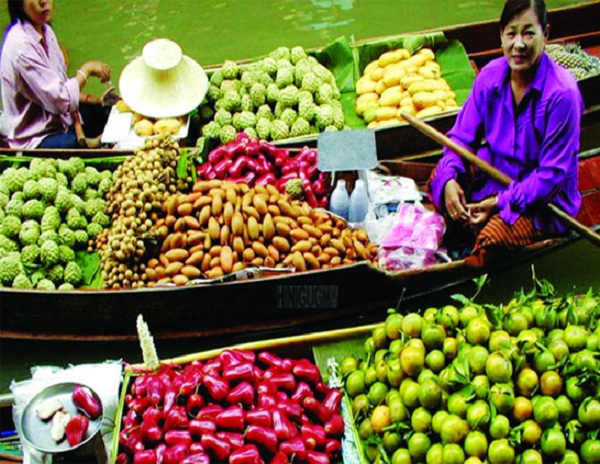 What you need to do is to sit back on your boat, enjoy the morning coffee served by the local coffee boat and watch the whole world of trading going on from boats to boats. During the tour you will have the chance to see the nature of the Mekong delta .
In addition, the market also sells many types of food: noodle soup, noodle with toasted meat, rice soup, Hu Tieu, and coffee, etc. In particular, there are dozens of ferry and vessels anchoring at the river's bank. They are ready to take tourists to visit the floating market. Shipowners are often the locals, thus they should be able to work as "concierge".
Phong Dien Floating Market is one of must-visit destinations on your trip to Mekong Delta to enjoy its compelling attraction.
Read more: