Tra On is the land well-known for delicious tropical fruits of the poetic Mekong Delta region. Visit Tra On, people will see green gardens on the banks while small wooden boat on the river are waiting for local people to bring specialties to all parts of the country. Through those daily trading activities, a floating market gradually appears on the river which locals often call Tra On floating market.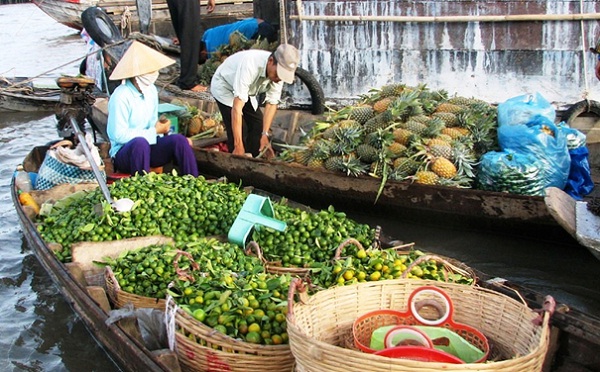 Floating markets is one of the typical cultural activities in some southwest provinces of Vietnam such as Vinh Long, Can Tho, Tien Giang, Ca Mau, etc. Tra On floating market has long been considered as a long history market and exists together with countless unique cultural activities of local people in the region. Tra On floating market is located on Hau River – a tributary of the Mekong River before emptying into the sea which belongs to Tra On District of Vinh Long Province. Mekong river cruise
Every day, various kinds of fresh farm products are distributed to the wholesalers on boats by local growers. Tra On floating market starts and most crowded in the early morning lasts for all day; as a result, you can easily discover the market at any time of day. Almost travellers who have had a chance to visit the market were deeply impressed by its beauty with small wooden boats carry full of tropical fruits and the friendly smile of hospitable locals.  Tours Indochina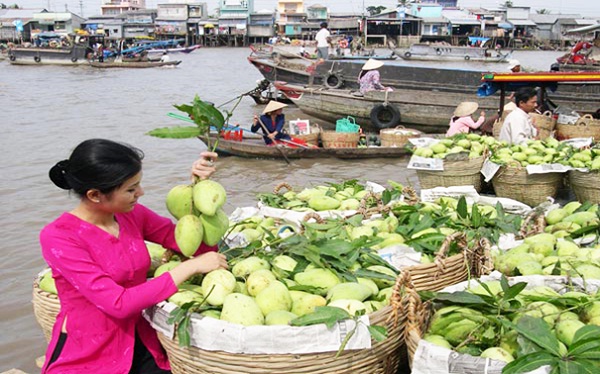 Travellers to Tra On floating market can experience a vibrant atmosphere with the noise of sellers and buyers bargaining, the sound of waves and the paddles when hitting water surface… all together make up a bustling remixes in the wetland. Visit Tra On floating market, you should not ignore the most famous specialty, beef noodle served with banana blossoms and enjoy the traditional art performance don ca tai tu to learn more about the daily lives of the locals in Mekong Delta region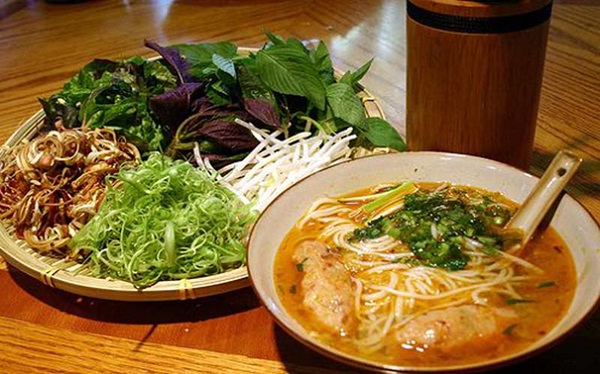 Together with other floating markets in the Mekong Delta, Tra On has actively contributed to the economic development of the Southwest region of Vietnam and also become a great tourist attraction. You can book a Mekong River Cruise to visit Tra On floating market and also other great attractions in the region.
Travel lovers.
Read more: