Exploring the stunningly scenic and culturally distinctive lands that lie along the remarkable Mekong River is always an interesting experience for almost travelers. RV La Marguerite Cruise will be an ideal choice during your travel on Mekong River.
Designed follow French colonial style, RV La Marguerite will bring a new experience with luxury, glamour and elegance of French to discover cultural destinations in Mekong Delta region. On RV La Marguerite Cruise, you will journey from Siem Reap in Cambodia to Ho Chi Minh City in Vietnam and experience many memorable moments on your cruise.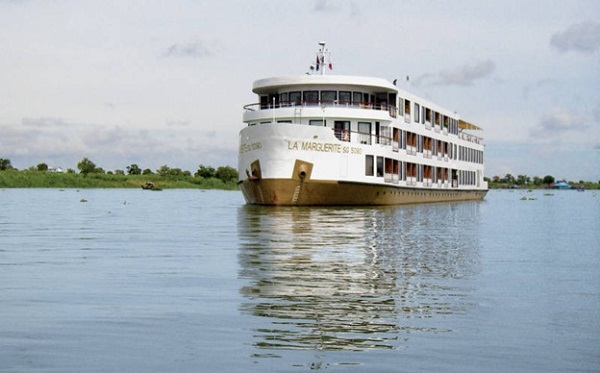 This 5-Star Luxury Mekong River Cruise is a purpose-built river vessel with 46 air-conditioned cabins that feature private bathrooms. Modern amenities include a gourmet restaurant serving local and international dishes, a swimming pool, deck, spa, fitness centre, two lounges, a bar, library and local entertainment.
Saigon Lounge and Bar: Saigon Lounge and relaxing chill out music Saigon Lounge: Indulge in a splendid afternoons and evenings with a variety of soothing and relaxing chill out music. Panoramic Lounge: set right in front of the vessel and one could see the panoramic views of the Mekong River thus allowing the travelers to revel in the beauty of the countryside.
Sun deck and Pool: Enjoy the sun by the dipping pool where you will find refreshing and invigorating concoctions and snacks that are created and served using the freshest ingredients. You can sip to your heart's content with relaxing views of the Mekong Delta.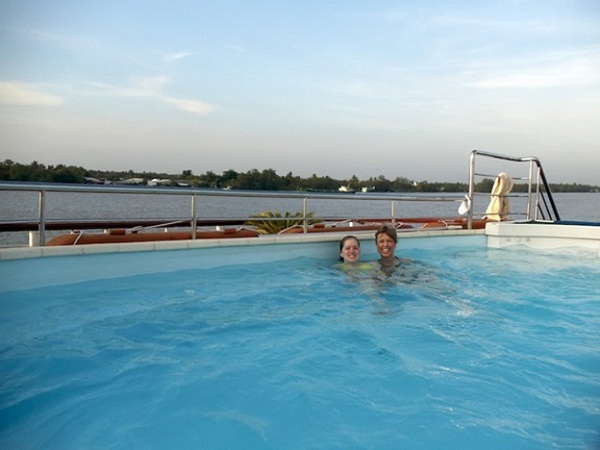 Spa Service: The spa onboard RV La Marguerite is a sanctuary – a refuge from the hurried pace of modern life with its pristine and exquisitely colonial and Zen vibe, an ideal environment in which to explore the remarkable restorative powers of quiet repose, personal attention and total indulgence on the mind, on the body and on the soul.
Dining and Cuisine: The La Marguerite features a main restaurant which serves Asian and Western. Meals are prepared by local chefs and consist of Western cuisine as well as Vietnamese and Cambodian cuisine. Breakfast is served buffet style each morning. For lunch, selections include salads, soups, hot entrées and desserts. Dinner is a multi-course meal with a selection of entrées. Free –flowing wine and beer are included with every lunch and dinner on board. Complimentary house brand spirits and soft drinks are also included throughout your cruise.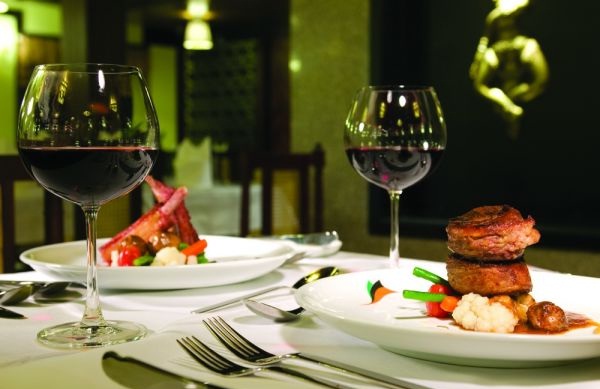 Local entertainment: This Luxury Mekong River Cruise provides many interesting activities. You can learn about the golden age of Cambodia during the Angkor period, which will enrich your appreciation of the fabled temples of the ancient Khmer empire and local customs through intriguing and insightful lectures with local guides. On selected evenings, the Saigon Lounge and Bar will make magical musical performances on board. Throughout the entire cruise, a pianist will be quietly playing soothing local music as well as some old favorites. Specially, you can have chance to relax and watch a film on your flat-screen television in your Suite and the Saigon Lounge. Or enjoying a traditional Khmer folk performance and listen to a range of charming music which is local to the Mekong region will be an ideal activity on the RV La Marguerite Cruise.
Spend time exploring on land before and after your cruise and observe traditional life on the Mekong River while enjoying a number of cultural excursions and excellent inclusions!
The Indochina Voyages team.
Read more: