Phu Quoc Island is famous for its fresh seafood and exotic beaches. And Sim wine was created to enhance marvelousness of these two.
Sim is a small tropical fruit which has a dark purple color when it is ripe. Sim is found in some Southeast Asia countries but sim wine is only found in Phu Quoc Island of Vietnam, part is because sim in this Pearl Island has a very special taste comparing to sim from anywhere else, part is because of the local people's creation. Tours Indochina Vietnam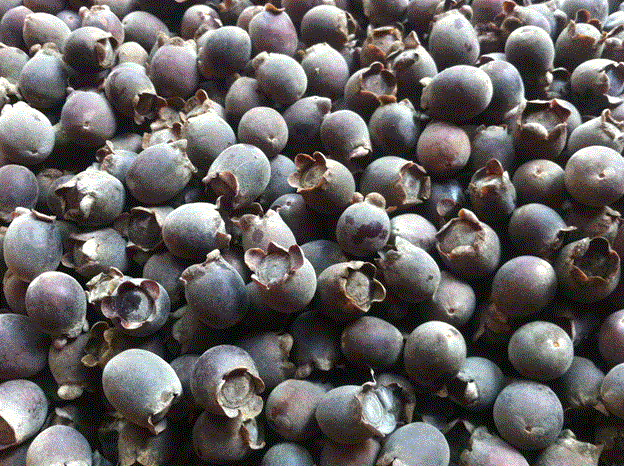 Sim in Phu Quoc Island has a strange taste of sweetness and bitterness. When sim forests are dyed with the dark purple color, people pick the ripe sim to extract a heat-relieving and healthy drink in the tropical summer. After being washed, the fruits are put into huge jars, marinated with sugar in the tightly close jars in 40 – 45 days until the essence of the fruits blends with sugar to be an extraordinarily tasty extrication. Next, people pour in the Vietnamese traditional rice wine to the extract, then after some more days, the supreme sim wine is ready to serve. This wine is quite light, just about 11 to 12 degree and has a featured sweet and bitter taste of the sim fruit. It is very favored not only by Phu Quoc Islanders and Vietnamese, but also by foreign visitors to the island.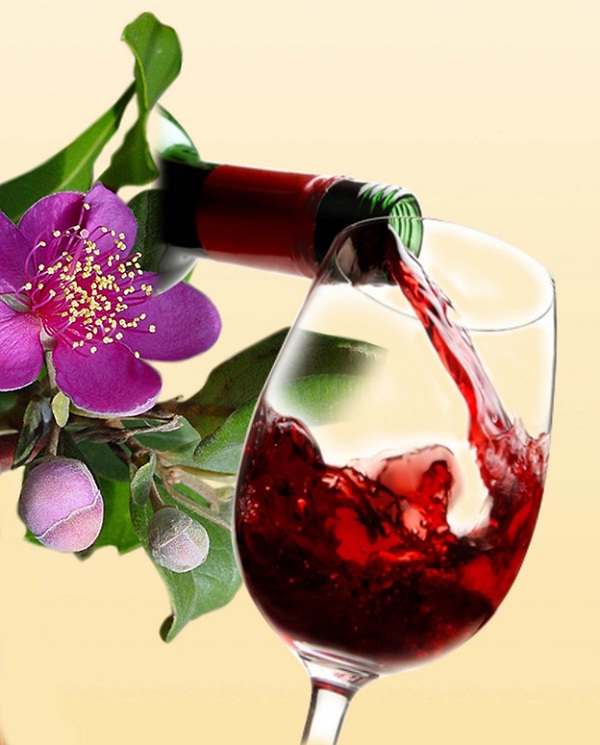 As we firstly introduced to you about sim wine, it was born to enhance the fresh seafood and exotic beauty of Phu Quoc's beaches since this drink is especially suits with a seafood dinner on the lovely beaches of the Pearl Island. Its taste totally matches the taste of fresh seafood and stimulate our stomach so that we can enjoy the dishes more. Mekong river tours Vietnam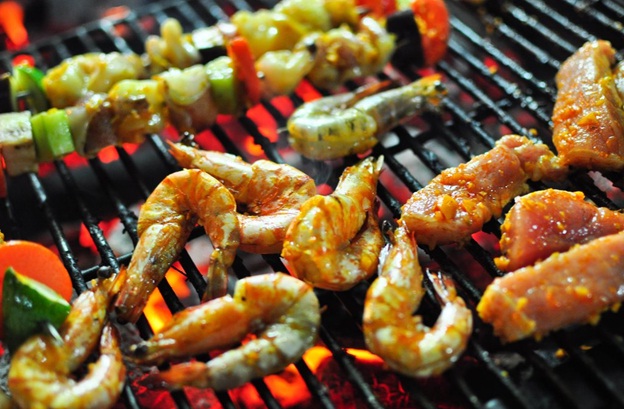 Besides, the bitterness and enzyme in sim wine is very good for our digestive system when we eat high-in-protein food as seafood. Moreover, sim wine is also a healthy drink for your blood and a cure for normal pains. But what is more wonderful to warm up yourself by some sips of light wine as the night breezes and sea waves are singing summer songs?
In your voyages discovering Indochina, make sure you do not miss out this evocative special wine that is only found in Phu Quoc – the Pearl Island of Vietnam. We also serve it in our junk cruises on your memorable trips so book with us now!
 I Love Vietnam.
Read more: