Situated inside Can Tho International Exhibition, Tay Do Night Market is one of the amusement parks, the major trading center of the southern provinces appealing tourists in Can Tho. Previously the wholesale market transshipping goods with many locals and foreign partners, Tay Do Night Market is considered as one of the most enchanting cultural attractions in Can Tho when you join the mekong river cruise luxury tours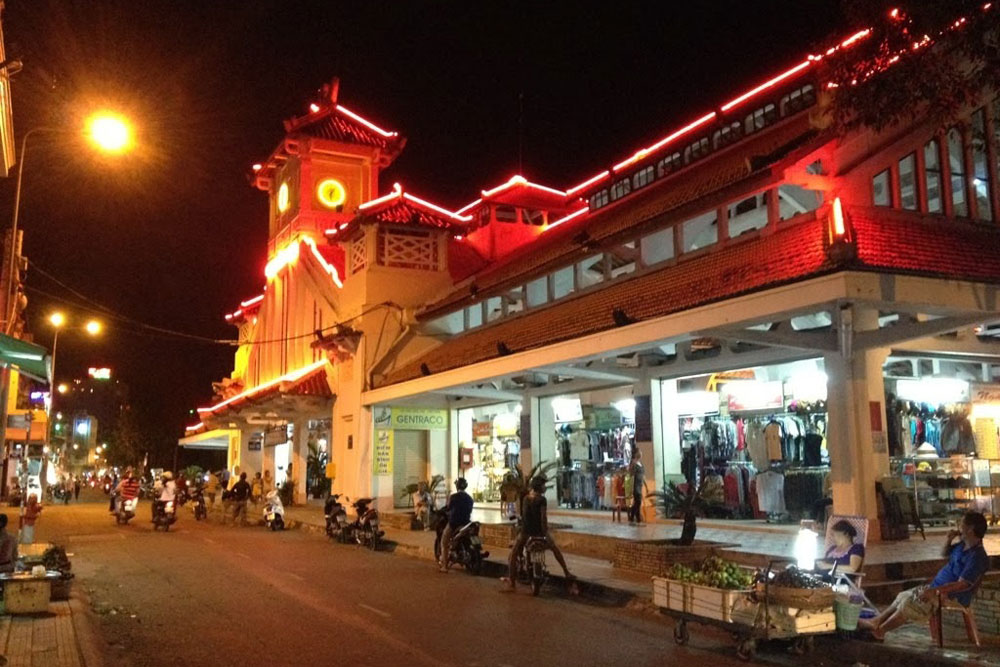 Can Tho is now still preserving a large amount of cultural beauty of Southern region, of which, the typical is market culture. Going to a local market is what any tourists coming to Can Tho can comfortably do. In early morning, you can take the stroll on Phong Dien or Cai Rang floating market, in the afternoon, you can visit Can Tho Market or when the city lights up, let's set foot on Tay Do Night Market, one of the most popular Can Tho night markets. Established for a very long time in the area of Cai Khe ward, Ninh Kieu district, Tay Do Night Market has now been restoring and quickly attracted not only residents but also tourists.
If you interest, please follow our relevant topics at: the jahan heritage line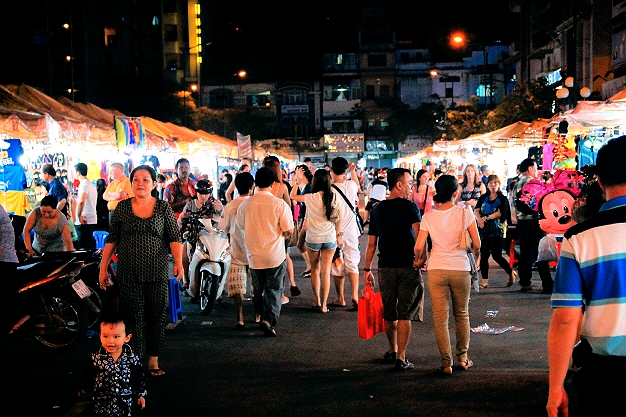 Purchasing products sold on the market together with discovering the lively atmosphere of the night market will definitely be one of the most fascinating things to do in Can Tho. Neatly sold in the market are hundreds of specialty fruits with attractive colors. Newly picked up every day, all these fresh fruits are nutritious. Here, fresh vegetables, yellow mangoes and ripe oranges are purchased at reasonable prices. Moreover, as the locals here are also extremely simple-minded and honest; you are able to comfortably choose your favorite fruits without any worries. Here, you can also find some rustic gifts like some delicious aromatic coconut leaf cake or banh tet (sweetened cake made mostly from glutinous rice). It is the simple yet lovely things that help Tay Do Night Market to become one of the most bewitching tourist destinations in any Can Tho tours.
As one of the most well known tourist sites in Can Tho, Tay Do Market is the biggest shopping center in this province providing a wide array of items and all kinds of commodities including: fresh flowers, fruits and vegetables. Inspired with Southern style, the market's architecture is still in harmony with the stunning landscapes surrounding. According to each booth, which is extremely scientific, airy, and clean and ensures its aesthetic charm, this market is divided. The paths in the market are extremely spacious and asphalted. Tay Do Night Market is referred as the miniature Mekong Delta with the rustic and simple living conditions of Southern people, which is separated from the bustle and hustle of a big Mekong Delta city.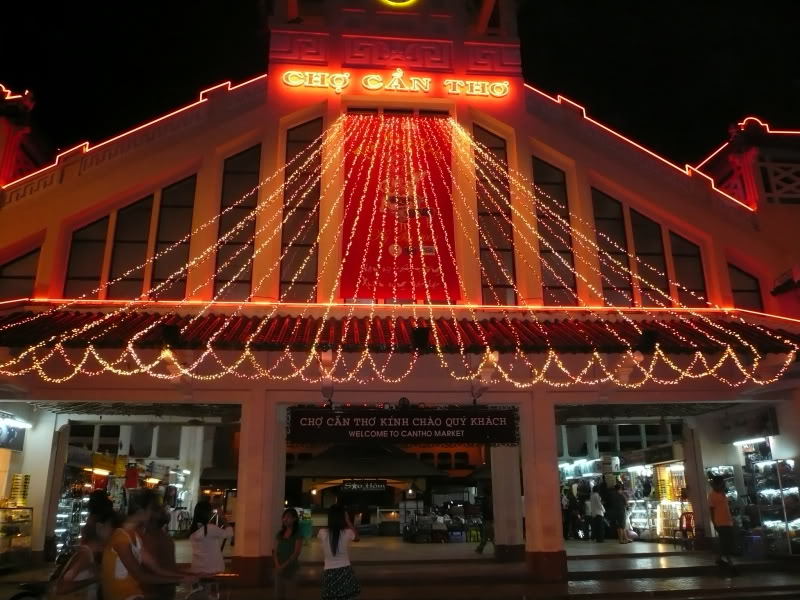 In addition to commodities, Tay Do Night Market is also home to entertainment services representing contemporary rhythms such as outdoor music theater, electronic games and other recreation programs. Not only experience the fascinating trip, going to Tay Do Market in Can Tho tours, you will also actually have unforgettable memories. Comfortably buying souvenirs, gifts or products used in daily life and enjoying the beauty in the living activities of people in the South among the balmy air of the night are waiting for you at Tay Do Market. All contribute to make a Tay Do Night Market strongly inspired with Nam Bo characteristics and a cultural tourist destination of Can Tho.
 Having a chance to set foot on Can Tho visiting Tay Do Night Market, this complex picture realistically sketches the life and the living conditions of residents in the downstream of famous Mekong River, you will feel a subtle countryside soul among a bustling and noisy city on the way of developing.
See more:
I Love Vietnam