With beautiful sights and unique lifestyle, the Mekong Delta or Nine Dragon river delta, which is considered as biological treasure trove with more than one thousand species, has become one of the most visited tourist destination in South Vietnam. Let's see the best things to do in the
Mekong Delta tours
!
Row sampan through small canals and cruise on rivers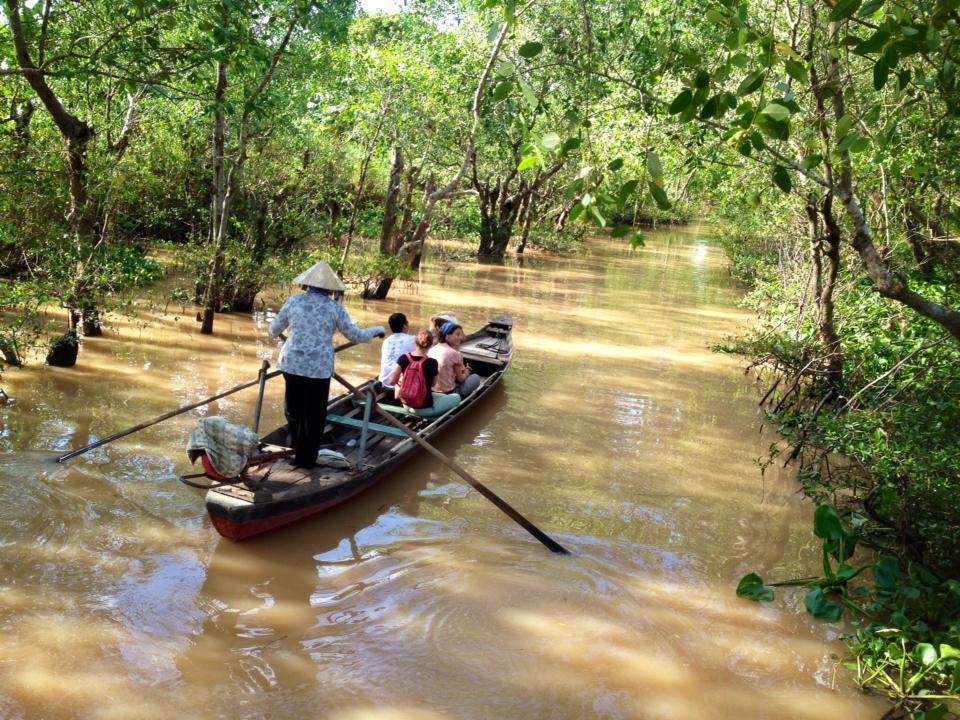 Cruising on rivers on the Mekong Delta, which is a region where houses, markets and boats float upon the innumerable rivers, always give you totally different feelings from traveling on the road. River cruise is the best way to explore Mekong Delta at its best. River cruise and sampan rowing through small canals are included in most of the Mekong Delta tours.
From the boat, you can catch an eye on stunning sights of stilts in quiet villages, lines of coconut trees, lush orchards and yellow or green rice paddies. Along the river, you can also see coconut candy factory and brick factory, students go to school and locals go to market on sampans or boats which make Mekong Delta different from the rest of Vietnam.
In the Mekong Delta, there are not only rivers but also small canals through villages and gardens. One of the most stunning thing that you should not miss is rowing a sampan through zig zag canals under shadow of water coconut trees. When going under small bamboo or wood bridges, it's high time for you to get closer to local houses as well as lush orchards with so many kinds of tropical fruits.
Plug fresh fruits in local garden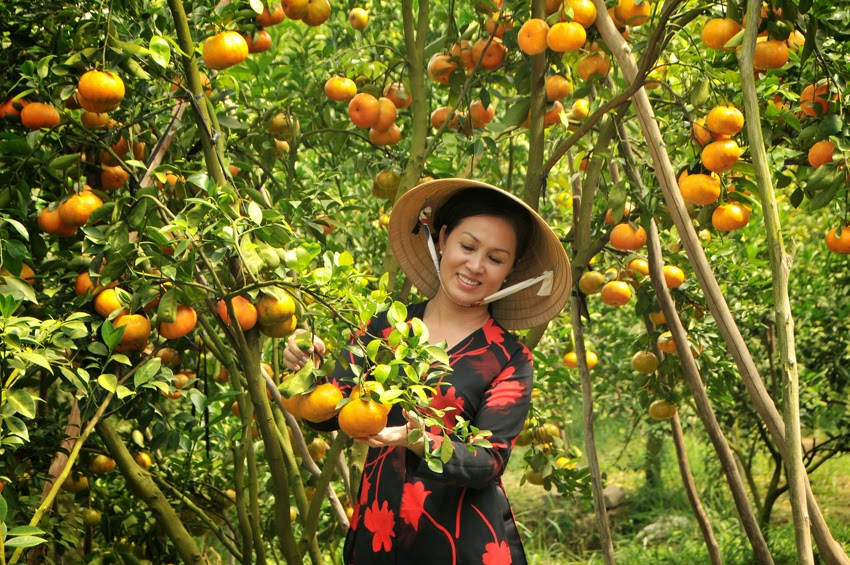 The Mekong Delta is granted with a wide selection of tropical fruits including: coconut, rambutan, durian, jackfruit, orange, mandarin, dragon fruit, mango, plump, etc. How about entering that garden to explore many amazing things if rowing sampan takes you closer to the fruit garden? It is likely that there is no better choice than paying a visit to a fruit garden, plugging ripe fruits by your hands while listening to the story of the garden's host. As the trees are usually high, to harvest mango, plump and rambutan, you will have to use a long pole. The thorns of big and smelling durian and jackfruit are what to be careful with. You can plug the coconut tree easily as there are some coconut trees which is as tall as you. To enjoy the freshest fruits which you may have never tasted before, peel what you plug! click mekong river cruise reviews to get more information
3. Enjoy specialties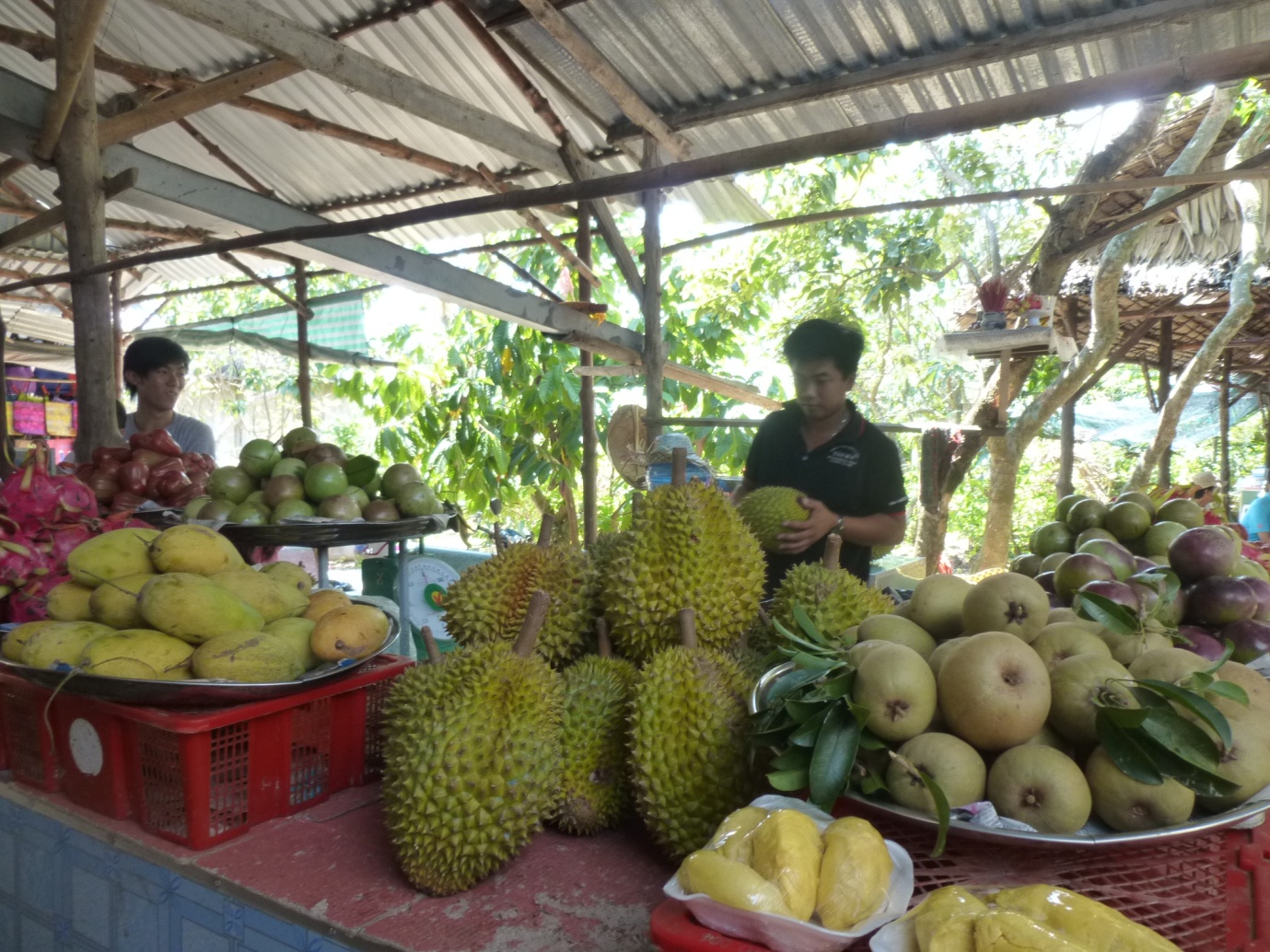 Food is also culture so that if you do not try tasting the Mekong Delta specialties which are cooked from fresh ingredients, it will be such a big miss. Square-cylindric Glutinous Rice Cake (Banh Tet), Cow Cake (Banh Bo) and Pig-skin Cake (Banh Da Lon) are many exotic desserts to try. It would not be a bad idea to visit a coconut and banana candy factory in Ben Tre province where you can observe the process making the favorite candies of locals in the Mekong Delta and get some to bring home. Popularly sold in the Mekong Delta for travelers of both domestic and foreign to enjoy and bring home as gift are Pia cakes, which are a specialty of Soc Trang province famous for its special taste and attractive smell. What very unique to this region is the light sweet and healthy honey from Mekong Delta. A trip to a bee farm, where you can listen to the host's story while sipping some tea with honey, is also great to experience.
4. Ride a bike around quiet village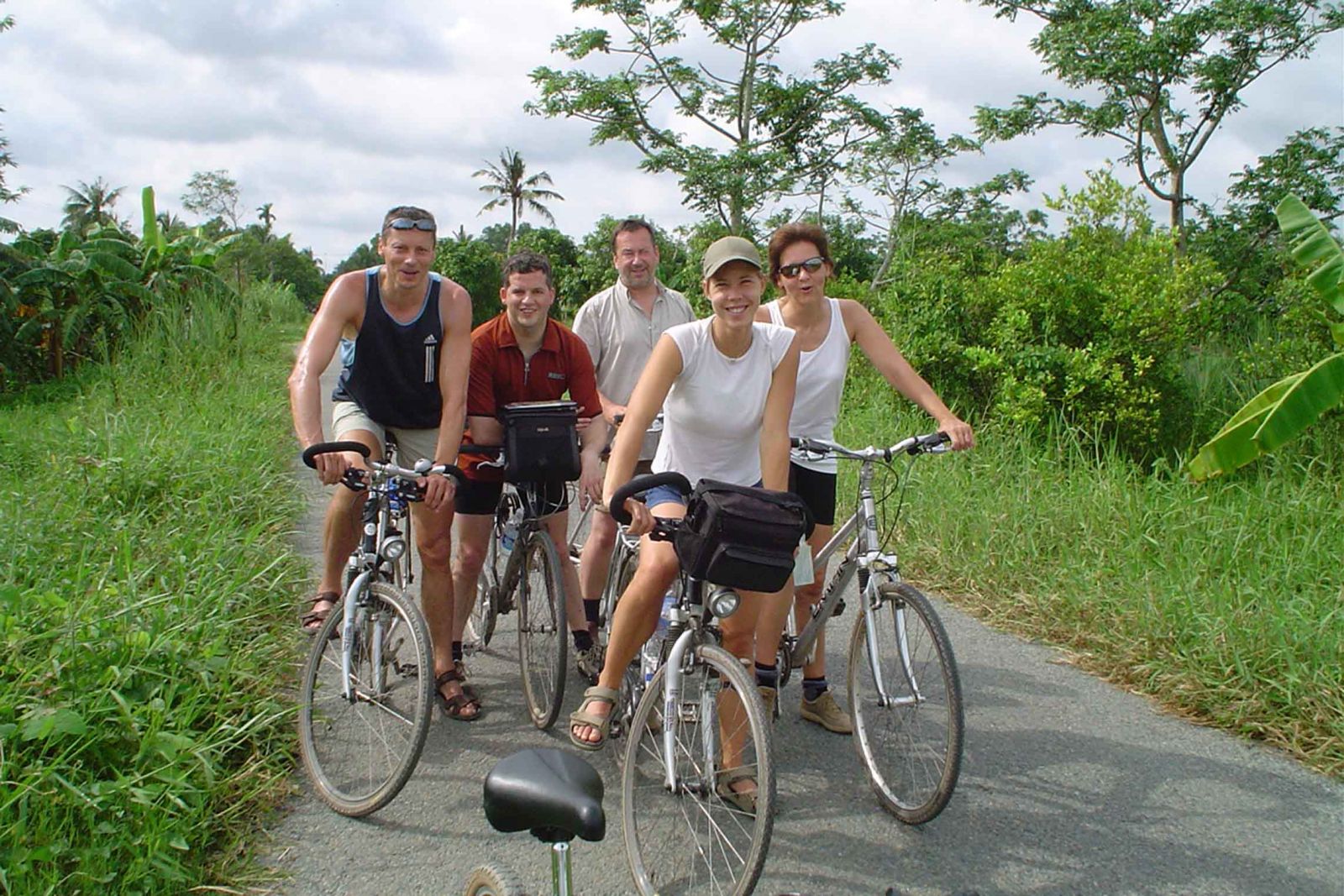 Riding a bike around peaceful villages then you will feel like stepping into another gentle world far away from our world – a world of competition, business – where people spend much time making money for living. In the region, which is awarded so much by the Mother Nature, with bamboo, leaves and trees to build their houses; fishes in the lake and river, fruits and vegetables in the gardens and rice on the fields, people do not have to worry about their daily life. People are always friendly and life is peaceful. Therefore, it is not surprising that villages are extremely quiet. Riding a bicycle along one land dirt roads to see the slow life, calm yourself and just relax is the best way to explore the village.
See more:
Asia Travel Lover