If you want to immerse yourself in huge fruit farms, wide floating markets and beautiful nature, Tien Giang in the Mekong Delta is the place to visit. To get more information, you can click: Mekong river cruise reviews
Best time to Tien Giang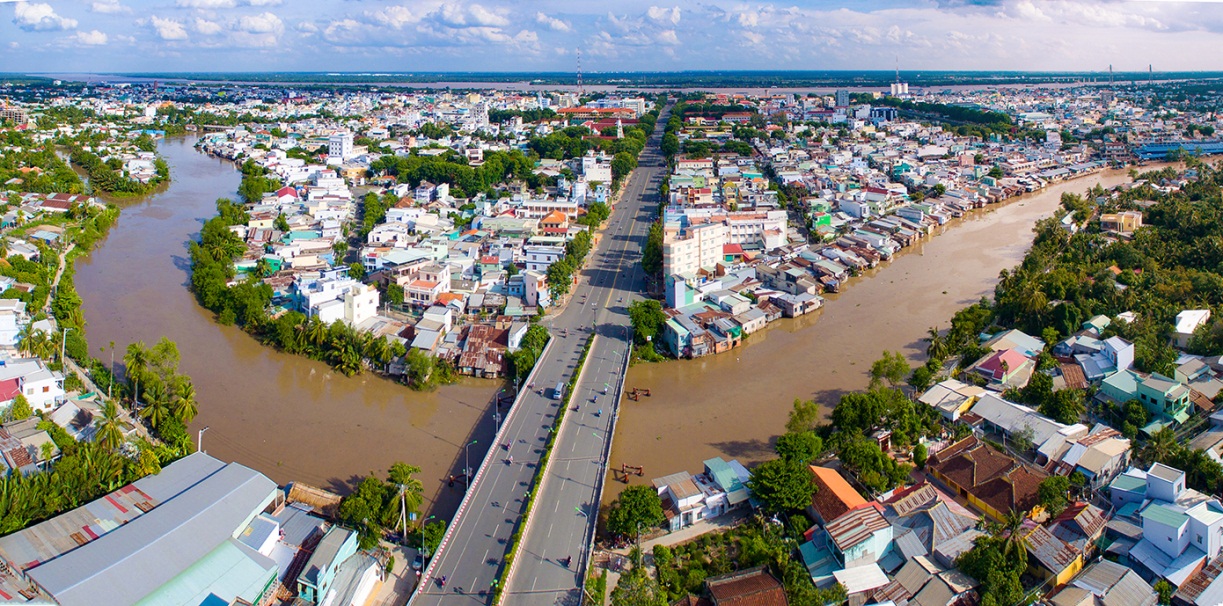 Though Tien Giang experiences rain most days often coming in the form of a heavy afternoon shower during these months between May and October, travelers can visit this Mekong Delta province right around the year.
What to do in Tien Giang?
Cai Be floating market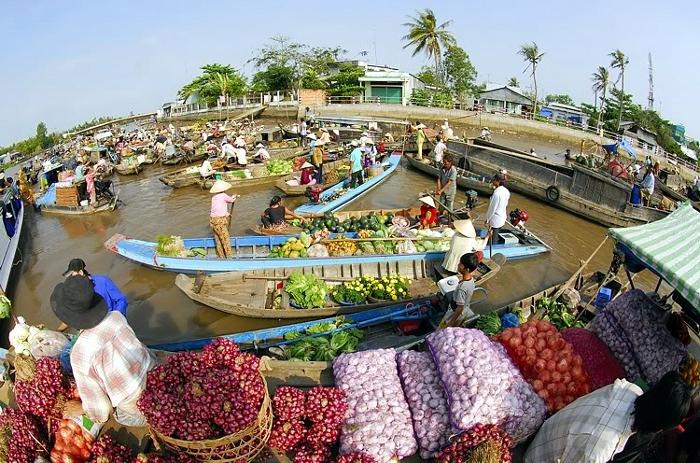 Open from 4 AM to 3 PM, Cai Be is not only the biggest floating market but also the most attractive place in Tien Giang. Every day, dealers go to Cai Be to sell their products on boats. The best time to visit Cai Be is from 5 AM to 8 AM when it is the busiest. To get Cai Be floating market, which is 40km (25 miles) from My Tho City, you have to experience a $1 car ride from Dinh Bo Linh Street (My Tho City). To shop in this special market, you will have to rent a ship from USD $35 to $50 depending on the size. It is possible to share with others for cheaper.
Dong Tam snake farm
With more than 400 different species of snake, Dong Tam is considered one of the country's biggest snake farms. Not only being a tourist attracting place, this farm is also the flawless place for those who want to know more about snake and their characteristics. Importantly, in this trip, you will also gain some useful information such as: what to do after being accidentally bitten by snakes and how to distinguish poisonous and non-poisonous snakes.
Besides snakes, you can also see a lot of other precious amphibians, like giant cobras, crocodiles, pythons, etc. Dropping by the snake farm is definitely a great way to hone your knowledge and skills so it is always well worth your valuable time.
Visit orchards and fruit gardens on the isles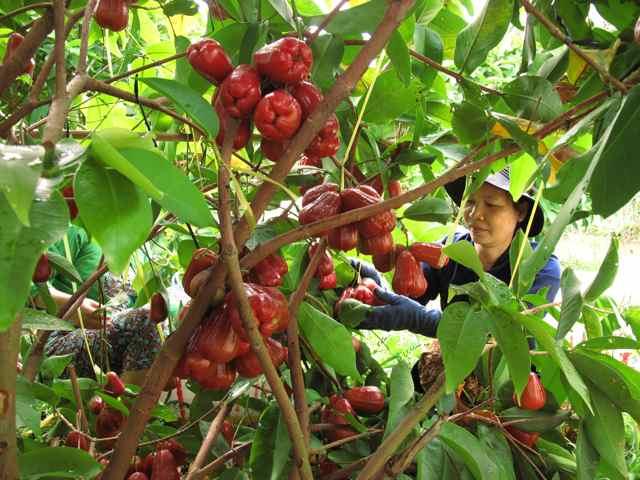 With distinctive types of fruits in each season such as durian and rambutan (May, June and July), mango season (March and April), etc, Tien Giang deserves its name the Kingdom of tropical fruits. Of all the famous orchards in this province, Cai Be Orchard is the most famous one. And depending on the current cost of each type of fruit, the entrance fee varies. It is no doubt that picking fruits right on trees and immediately enjoying their sweetness and freshness is surely an interesting experience. The orchards' owners are also pleased to sell those, who would like to purchase fruits back home, delicious fruits with low prices. mekong delta tours Vietnam
A cruise trip
In addition to many types of tourism associating with the gardens and rivers, which can combine with many diverse tour programs in Can Tho and Saigon, it is possible to take a cruise at Lac Hong pier to go to islets, honey making farm while listening to Southern folk songs.
What to eat in Tien Giang?
My Tho Noodle (Hu Tieu My Tho)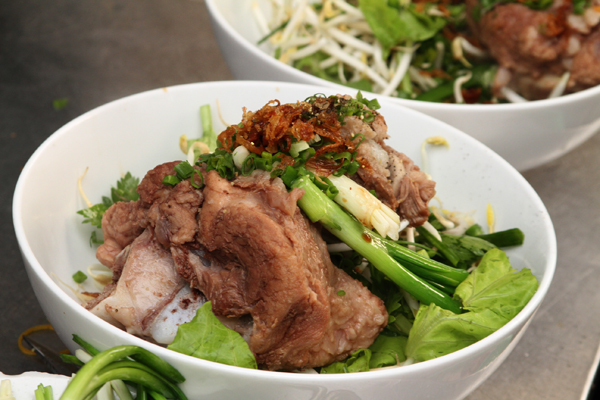 Thanks to the harmonious mix of meat, noodles, soy bean, sweet broth, chili, vegetables, lemon and soy sauce, My Tho noodle soup is quite different from Nam Vang noodle soup or Hue beef noodle soup. Hu tieu made with Co Cat rice, from the most well known rice growing area of My Phong village, a suburb of My Tho City is said to be the most delicious noodle soup. Hu Tieu was served in My Tho for the first time in the 1960s and it has still become a popular and favorite dish in Vietnam.
You can enjoy a wonderful bowl of noodles where the sweet aroma of the broth seems to come from harmony of the meat, special condiments and dried squid with only 30,000 VND (about ~USD $1). Hu Tieu My Tho is indeed an amazing traditional dish specific to the Southern Vietnam's cuisine.
Where to go for the best Hu Tieu?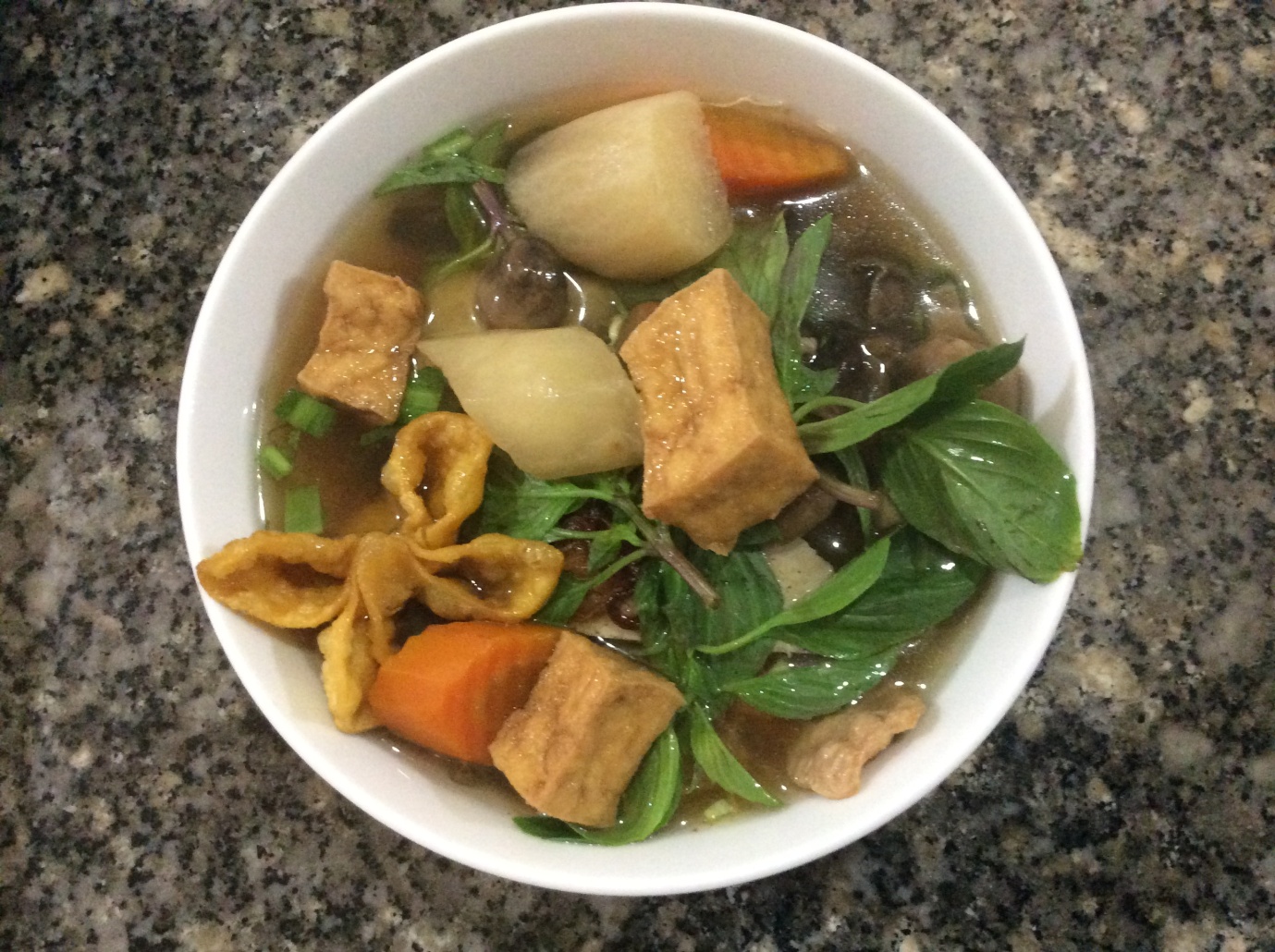 Hu Tieu Thao Loan at No 10 Giong Dua Street opens only late at night. A bowl costs only $0.6/bowl.
Vegetarian Hu Tieu (Hu Tieu Chay) on Nguyen Trung Truc Street, opposite Vinh Trang temple.
Beef Hu Tieu (Hu Tieu Bo) on Le Dai Hanh Street, near My Tho market opens daily only from 6 PM to 9 PM.
Squid Hu Tieu (Hu Tieu Muc) on the road to Thanh Tri market opens all day.
Hu Tieu Sa te at Huong Restaurant on Nam Ky Khoi Nghia Street. Expect a bowl to cost about 1$/bowl.
See more:
IV Insider