Mekong Delta is considered as one of the most attractive destinations in Vietnam. This land contains not only spectacular views of waterworld but also a colorful daily life, a unique culture and a fine cuisine. Below are top three things to do in the Mekong Delta that you should not miss in any your trip in the Mekong delta
Do cruising on the Mekong River
Cruising on the Mekong River is one of the best things to do in Mekong Delta to enjoy the most out of the colorful life in the land. With this experience, you can have chance not only to admire breathtaking views along Mekong River but also to explore unique culture and daily lifestyle, cuisine of this attractive land. Indochina holidays Vietnam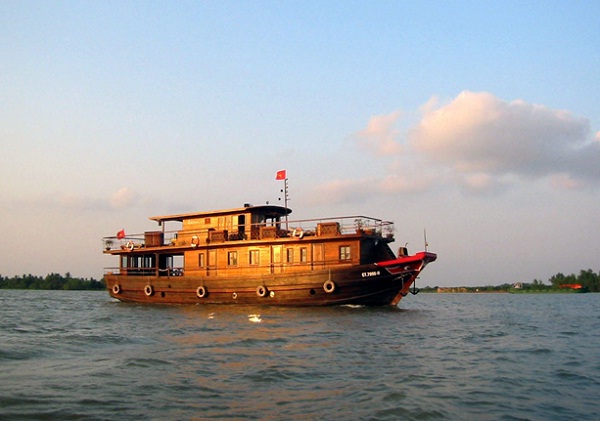 You can choose many different cruises to explore the Mekong River. Your choice absolutely depends on your time, your budget, the journey you want to experience and your style. If you'd like to experience big classic and exclusive river cruise ships, you can choose some cruises such as: L'Amant, Pandaw, Jayavarman, La Marguerite or Amalotus, which offer a 5- to 7-day trip between Saigon and Phnom Penh on the main branches of the Mekong with a sophisticated ambience. On the other hand, you can enjoy the wonderful waterworld on board a luxurious ship such as: the Mekong Eyes or the Dragon Eyes, which offer the comfort and privacy during your cruise. During these cruises, small land excursions on foot or by bicycle and visit of a floating market will provide an insight into life in the Mekong Delta off the beaten track. Besides, you can also glide through beautiful water landscapes with lush vegetation, passing orchards, temples and small towns.
Biking in Mekong Delta
When it comes to the best things to do in Mekong Delta, a bicycle tour is always in the list of these things. Cycling along small pathways in the Mekong Delta is ideal to explore the vastness of the area. On these small roads along river arms and canals, there is not much traffic, so you can cycle along lush green rice fields and orchards and admire the beautiful landscape in both in a relaxed and active way.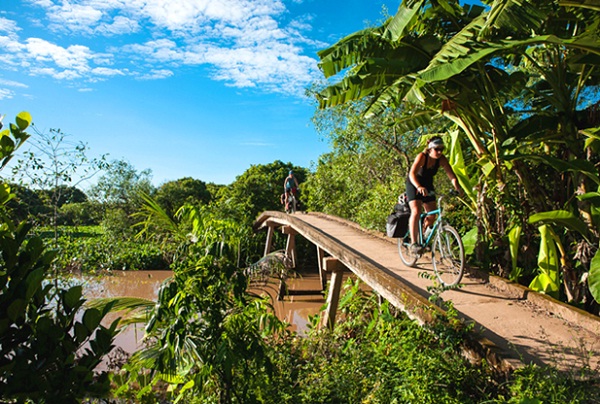 Joining a bicycle tour, you can have chances to talk to friendly locals and learn more about their daily life as well as life in general in the Mekong Delta. Specially, during your tour, you will pass many temples, small villages and brick factories and frequently have the opportunity to try fresh fruit at local markets or enjoy a Vietnamese coffee on the river bank.
Visit floating market in Mekong Delta
Floating market is one of the highlights in the Mekong Delta. It is clearly seen that your trip in the Mekong Delta will not be perfect without visiting floating market. Therefore, one of the must-do things in the Mekong Delta is visiting floating market.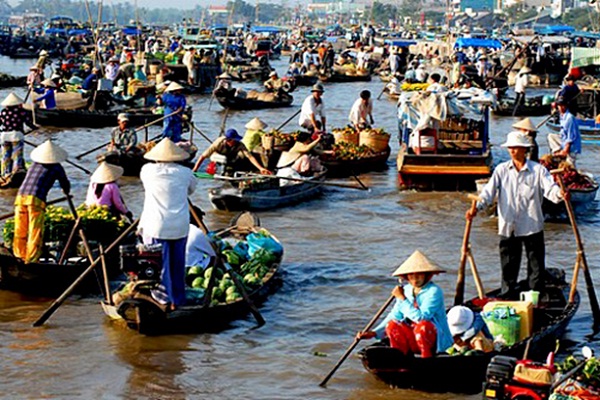 These floating markets are central markets in the delta with a diversity of fruits, vegetables and many kinds of other agricultural products. The special thing in the floating markets is that the goods are sold directly from the boats, where the owners hang the available products on long poles so that people can see them from far away. Besides, there are many small sampans serving as mobile coffee shops, where you can buy soft drinks, an iced coffee or a strong noodle soup for breakfast. Some famous floating markets in the Mekong Delta include: Cai Rang, Cai Be, Tra On, Phong Dien and so on.
Top three things to do in the Mekong Delta are popular activities to explore and learn about this destination. Thanks to these things to do, you will be provided an insight into the colorful daily life in the Mekong Delta. They will bring you a perfect trip in the Mekong Delta.
Asia travel.
Read more: