Amphawa floating market
Amphawa is the second largest floating market in Bangkok, not as big as the Damnoen Saduak floating market, but more popular among tourists. About 50km drive from Bangkok, this small village has been known since the mid-17th century. It has become a magnet for vacationers over the weekend. Since then, more and more groceries, restaurants appear, which extends from riverbanks to surrounding areas. phnom penh to saigon by boat
The main attraction is to enjoy grilled seafood on wooden boats around the famous central bridge with large shrimp, crab, shellfish and squid. From noon until night, the taste is irresistible and the crowds of customers come to enjoy along the river all day long.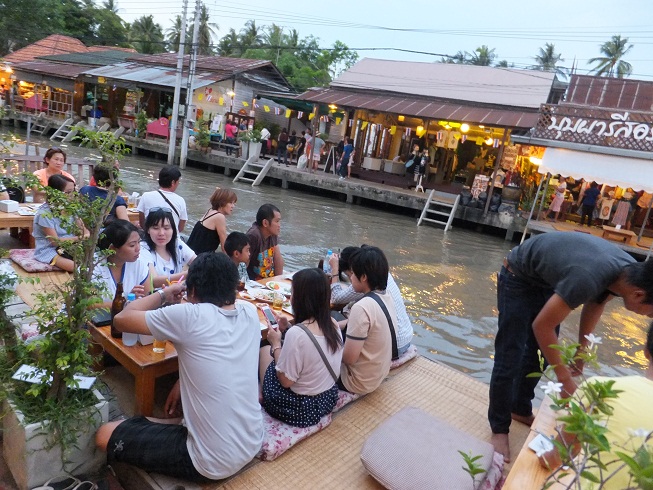 On the other side of the Mae Khlong River, Amphawa floating market conceals a surprising temple called Wat Bang Koong, a place you can not miss when exploring Bangkok. The boat will take you to a few temples, quite small but each one has its own features such as the large gold sitting Buddha, high stupas and even small museums. That's not all that impressive but a good change to get away from the crowd at the Amphawa Floating Market.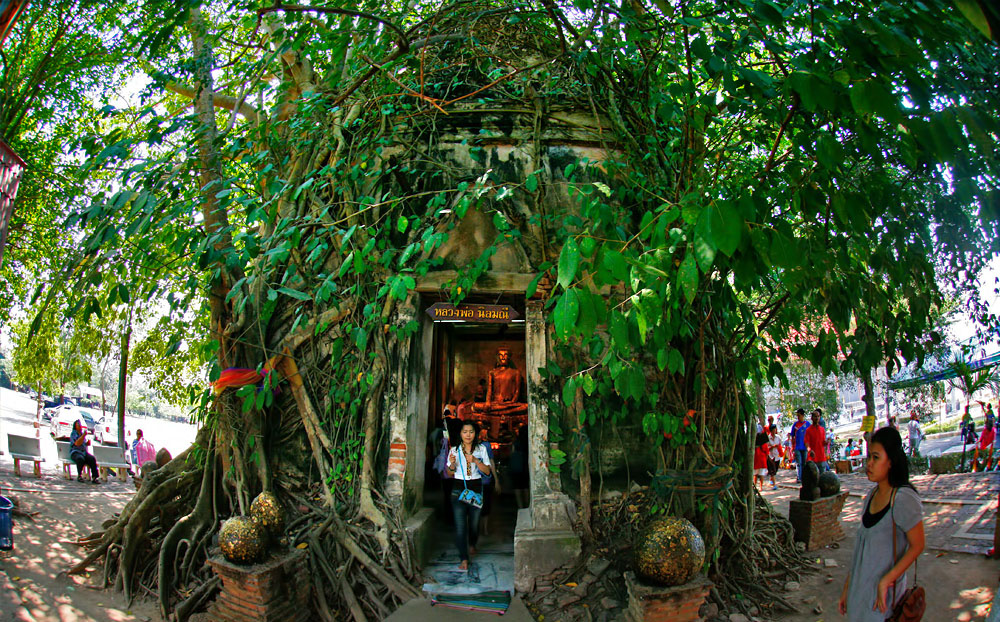 Amphawa is truly the most attractive floating market and still retains its character, which makes visitors love this place.
Bang Khu Wiang floating market
Perhaps the best place to admire the traditional Thai floating market not to jostle visitors out is the Bang Khu Wiang floating market. The monk arrived by boat early in the morning for alms; and there were many farms with plenty of fresh food. mekong delta tours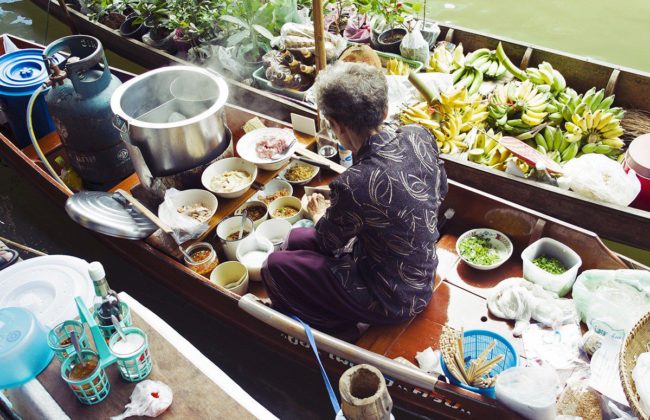 Bang Nam Pheung floating market in Bangkok
Bang Nam Pheung floating market should be called a "river market" because, like many other markets, there are only a few riverboats on the riverside and the main ones on the shore. This model of market is growing more and more throughout Thailand and every village near the river has its own characteristics.
Exploring the beautiful Bang Nam Pheung floating market in Bangkok -source: internet
Bang Nam Pheung floating market is just a few kilometers east of Bangkok, but it is not easy to find or to get there without private transportation. Because it is not well known by many visitors and distance from Bangkok, this is a great place to step out of the bustling city and enter the authentic village life.
Bang Nam Pheung is a true local market with lots of delicious and sweet food worth trying. Discovering the narrow pathways under the trees is far more interesting than the narrow and hot works in other markets. People are especially friendly if you dare to try the fancy food on display. For visitors, Bang Nam Pheung Floating Market is definitely a surprise.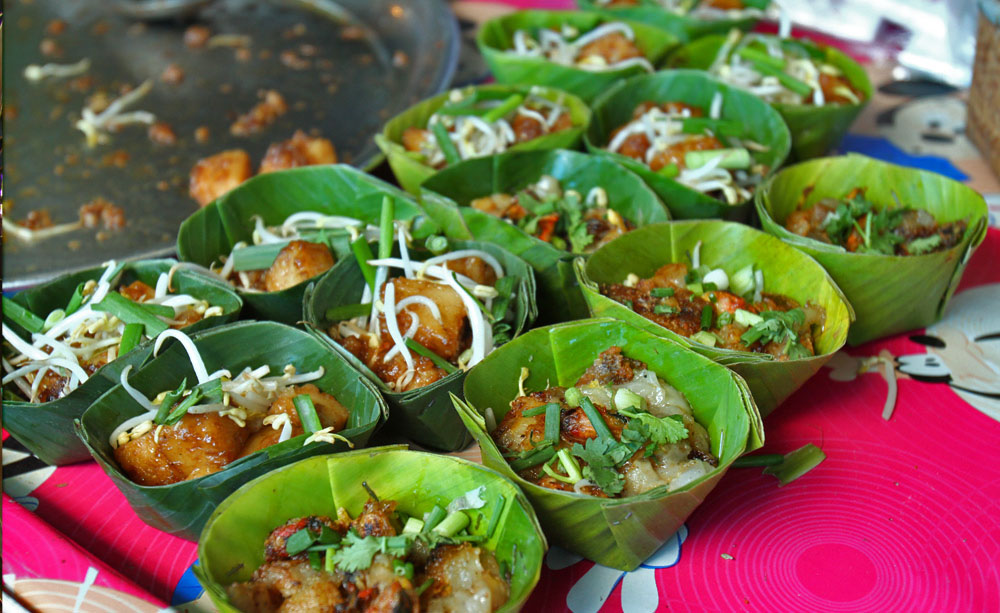 Damnoen Saduak floating market in Bangkok
More than 30 years ago, Damnoen Saduak floating market featured in a James Bond chase now becomes one of the most popular tourist attractions. Having appeared in James Bond films, the trip to Damnoen Saduak Floating Market is worth a try. Small canals with full of boats race for a nice location; professional canoeing women are ready to stop and bargain for a ride. That color, that noise made Damnoen Saduak floating market.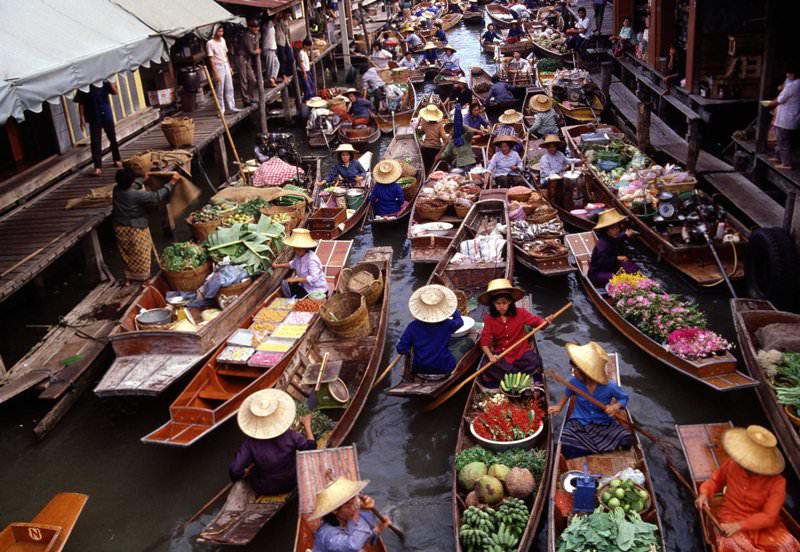 Are you ready to continue exploring these above floating market in Bangkok, Thailand?
See more:
I Love Vietnam