Bros coffee at Can Tho:
Located just started embankment 3/2, Bros Coffee recently become a familiar destination for young people in Can Tho by the lightness, comfort brought by the space bar. Right from arriving, you will be attracted by the greenery is arranged in a fairly balanced overall internal consistency. The first feeling was really cool covers. Indochina holidays Vietnam
From the outside looking in, shop decorated with open space, two blocks covered with tile roofs, large trees like coffee garden, paved road … The patio beehive hanging lamp arrays. At night when the yellow light pours through the power is on the lake side of the area, combined with quiet music in the background giving the space a tranquil and romantic.
When you come here, you can choose to sit on the wooden benches or sitting high. People come here often choose to sit next to the aquarium to enjoy the fresh air. Customers feel more relaxed when watching the koi fish swim around. Mekong delta tours
The coffee shop serves more towards customers, from families to public employees, students … morning is the busiest time of shop. Evenings quite busy because there serving outside country music. The number of customers is shopping around 300-400 visitors day, and more crowded on the weekend.
At the restaurant offers both food and drinks. Breakfast with beef, pasta, noodles , especially of Japanese udon noodles . Cream the cream of France. Also popular drinks, the bar also has specific types of European countries.
Sea coffee and lounge at Kien Giang:
Located on the same street of the reclamation center in the city of Rach Gia (Kien Giang) , Sea Cafe & Lounge is located at 51-54 Ton Duc Thang , made ​​impressive with customers by the luxurious and attractive structure.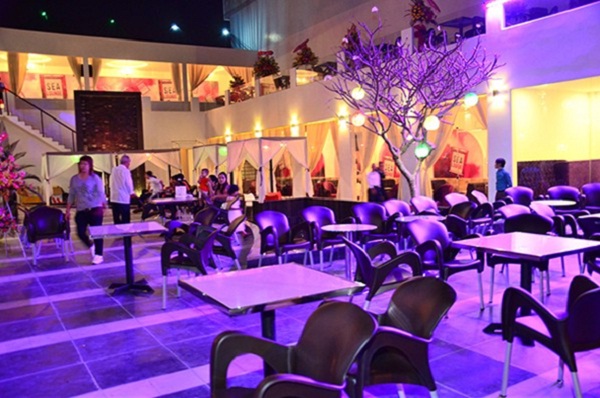 To obtain a specific design, the boss has spent much time researching many designs in the world and coming together to create a new definition for this project. The interior is luxurious, modern and sophisticated. These types of furniture in here are always gives visitors interesting discoveries.
Rainy Coffee in Vinh Long:
It was hot, going on the road have wished the rain poured down, across the bridge on Thai Binh rain , I had to hurry . If you look outside, found nothing attractive, consistent signs that huge gaudy as the panels of the troupe.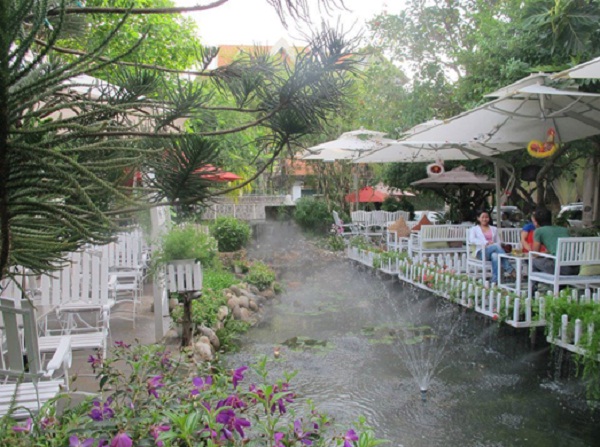 A small lake between the bars , on which a raft Florists items , plants, roof sides always have the artificial rain fall the little cup , making guests feel like heaven just off the rain .
 On the walls there are paintings, artwork, hear where designers working in literary and artistic associations. The wood frame dangling attracted many young people put themselves in photography to take the picture fool the viewer's vision.
Asia travel.
Read more: