Mekong delta is one of the most famous destinations in Asia for ecotourism- a developing kind of tourism nowadays. Traveling Mekong delta, you will have many interesting experience with a large water area, immense fields of agriculture goods, unique cuisine and many wonderful places of interest. This is the reason why the number of foreign visitors coming here has rose day by day. Almost travelers visiting Mekong delta river can't miss exploring top famous floating markets in this area.Have you ever heard "floating markets"? If not, why don't you come to Mekong delta to contemplate its unique beauty by your own eyes. If ever, let's come here to find its impressive and different features. The followings are top famous floating markets to visit in Mekong delta:
Cai Rang floating market- a beautiful arrival on river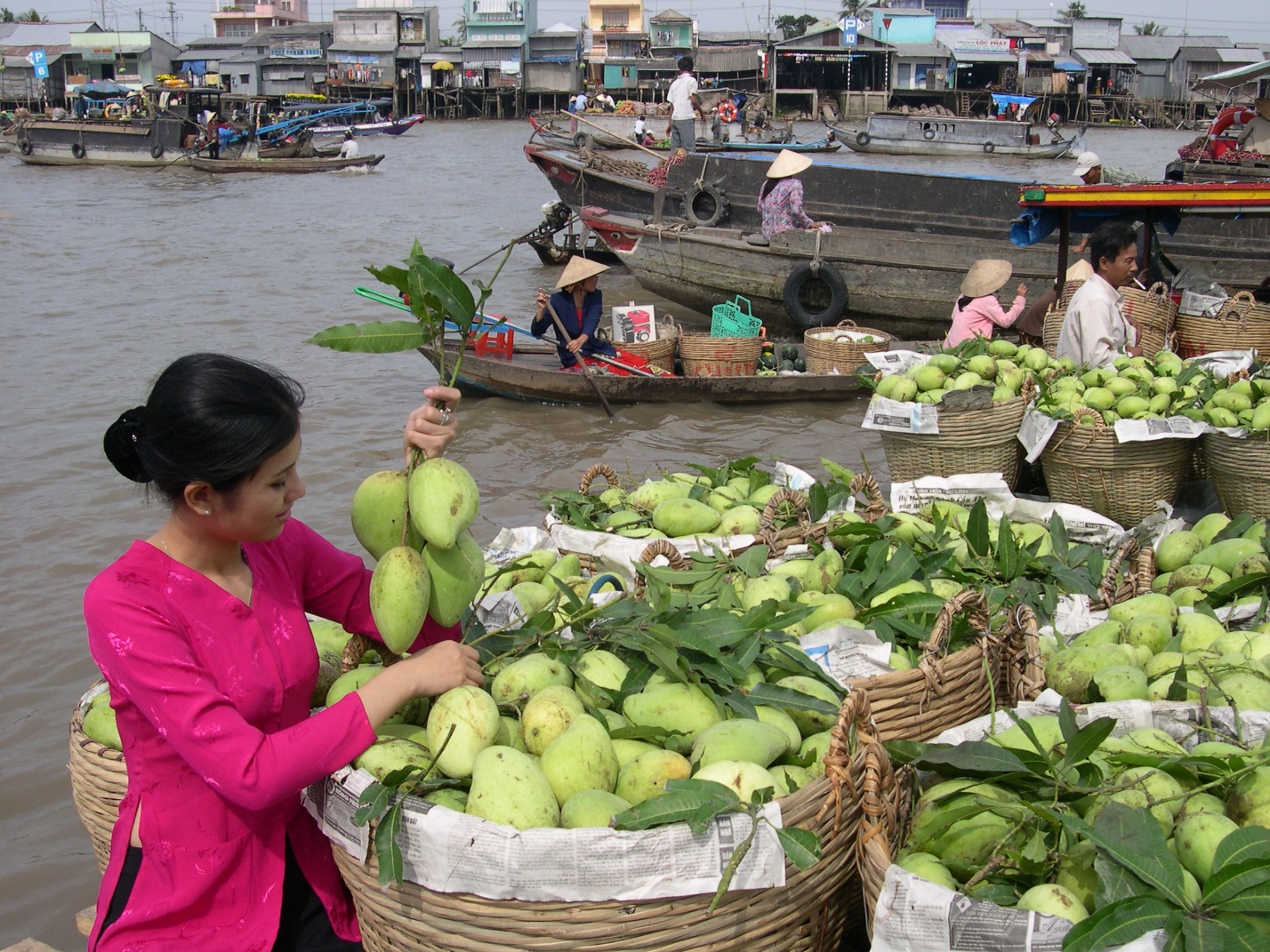 Cai Rang floating market is located on Cai Rang river which is about 6 kilometers far from the center of Can Tho city. People aggregate on this river by many kinds of boat with different sizes. Nowadays, in spite of the development of means of transportation, Cai Rang has still existed and been appreciated for not only commerce but also tourism.
This market opens very soon, from the aurora to 10 am. The most crowded time is at 7- 8 am. Every boats is full of goods. Normally, each boat has one kind. They will hang a sample on the stick to announce customers that they sell this kind. When visiting Cai Rang market, you will see that there are almost any kinds of good here such as fruits, noddle, coffee, pub and so on.
Cai Be floating market- the heaven of fruits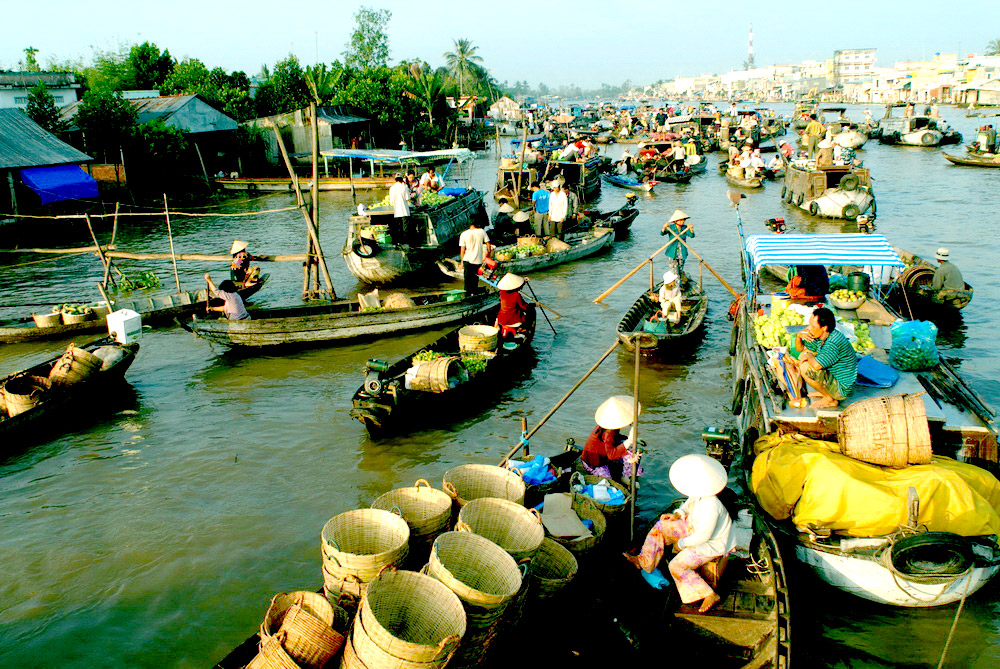 Cai Be floating market is considered as an agricultural- good transit station of Mekong delta. All of goods here are cheap surprisingly and very diverse, especially fruits. Moreover, you have to know that fruits in Cai Be are very fresh, clear and delicious because they are transferred directly from near big gardens.
The aurora and sunset are 2 best times to visit Cai Be floating market. If you love active atmosphere with crowded space, full of boat and goods, you should come here in the morning, especially 7 am. At that time, it is very bustle and eventful. In contrast, if you love peace and quietness, you should come here in the afternoon. At that time, trading activities decrease. You can see daily life of business here on their boat- one of the typical thing in Mekong delta. Moreover, at that time, you will have chance to contemplate sunset on rive which is very beautiful and romantic. ho chi minh to phnom penh boat
Tra On floating market- a famous destination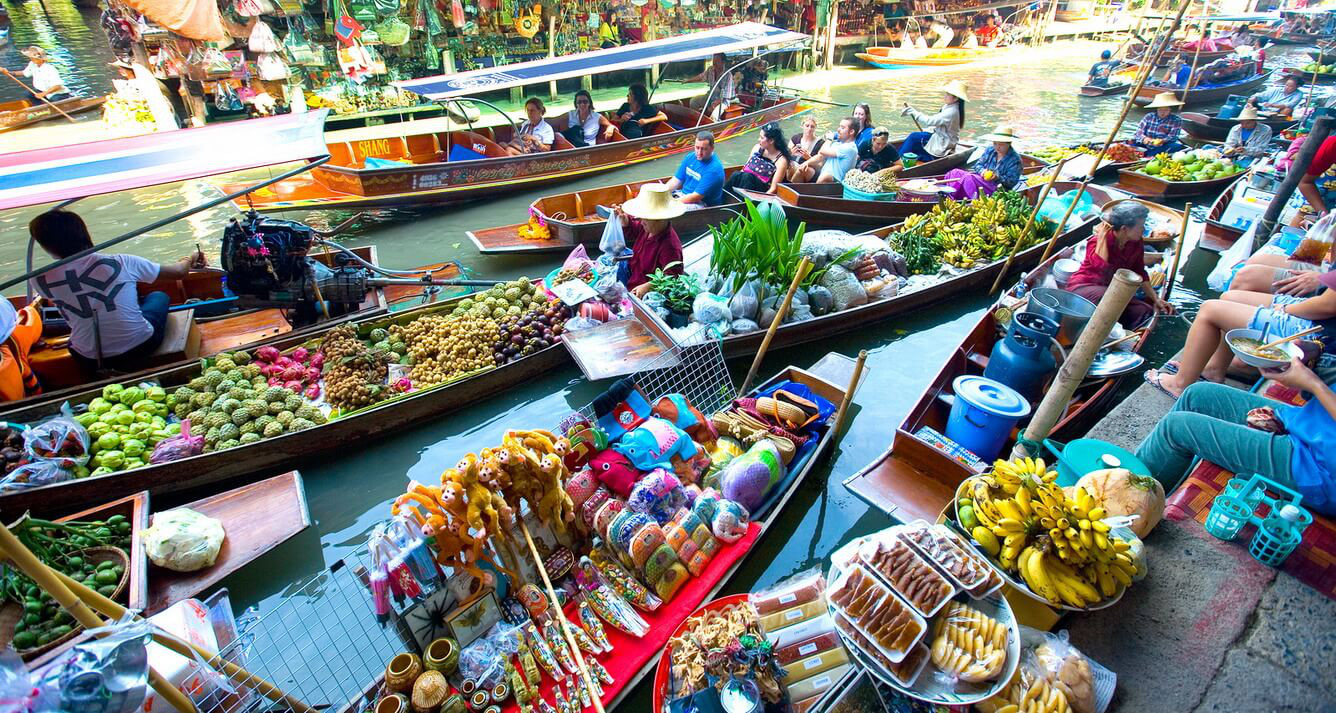 Tra On is a famous floating market in Vinh Long province. The most popular good here is fruit. Visiting here, you will see a lot of fruits with many kinds are full of boats. It is sure that you can find almost any kinds of tropical fruits in this market such as banana, orange, quava, durian, mangosteen, mango, grapefruit and so on. In particular, all of them are very fresh. If buying here, you needn't bargain because businessmen never rise the price.
The best time to visit Tra On floating market is in the morning. You can see the happiest space in day. At that time, you can save lively moment such as the smile of local people, the line of trading boat and so on. Moreover, you should buy and try some kinds of fruit on the boat to feel like a local.
Nga Nam floating market- the uniqueness in culture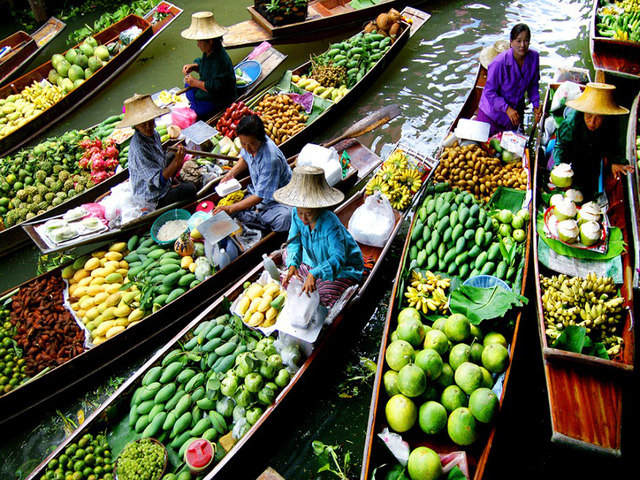 Nga Nam floating market has existed for a long time and become a famous destination to tourists. Coming here, you will see a lively picture of trading which expresses wonderfully how local people live and earn their life. Moreover, visiting Nga Nam floating market, you can learn more about culture and habit of people in Mekong delta, especially their kindness and hospitability.
Like other floating markets in region, Nga Nam also serves many kinds of goods which are necessary for daily life. In particular, fruits here are also very fresh and delicious. The price is quite cheap. Therefore, you can buy some as gifts for your family and friends.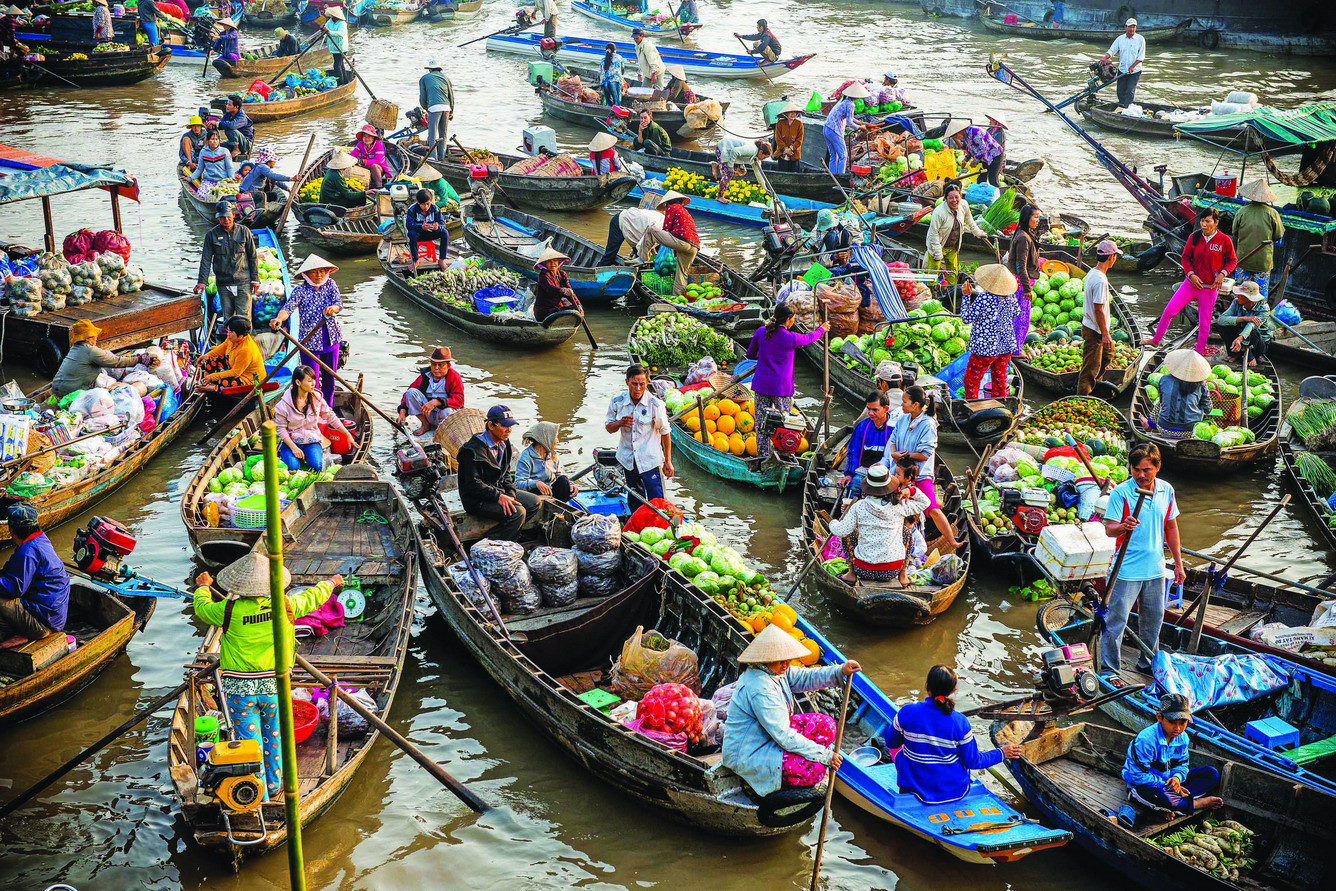 Floating markets in Mekong delta is a unique expression of local culture. Let's explore top famous floating markets here to have interesting experience!
See more:
Asia Travel Lover