From September to November each year just as the flooding season in Dong Thap, just as seasonal specialties of the famous region. Tours Indochina
The period from September to June 11 is the flooding season in Dong Thap and fish parts as well as fruitful seasons, season blooming yellow cork cotton along the river. Personal spiritual and cork cotton specialty flooding season Dong Thap, locals often use them for processing into very many attractive dishes, including specialties most famous tourist main flooding season in Dong Thap the flexible pot of cork cotton.
According to experience fine dining and travel cheap when flooding season in Dong Thap, the fish soup delicious cork cotton flexible than early season known, by this time large fish must be flexible yet very soft bones, fresh meat, belly was a bit of fat to eat delicious and greasy. In particular, the first season cork cotton also aromatic, fleshy and brittle than other times. The combination of fish parts and classic cotton classic brings a taste delicious, refreshing and exotic without hot.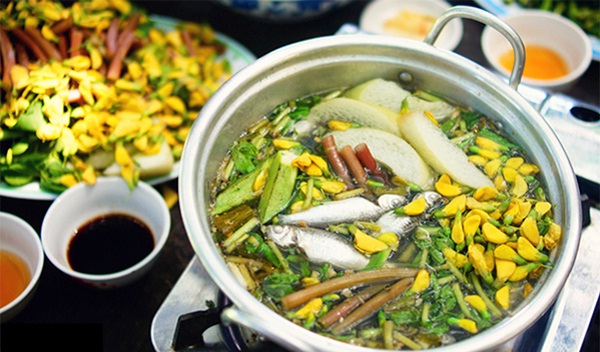 Served with delicious and famous specialties, tourist can enjoy when flooding season in Dong Thap is fresh noodles, white rice, chili sauce and some vegetables and other characteristics. Besides, do not forget to enjoy more Crab hotpot special contract of Dong Thap ahead. Mekong river cruise
Flooding season in Dong Thap has brought a lot of delicious dishes of Wildlife , which must mention the delicious food from frogs as : Frog fried butter , stir-fried frog with coconut milk, chilli and grilled frogs or frog porridge ….
Frogs in the flooding season in Dong Thap very big , fat , meat muffle thigh strain and muscular . When processing the often very aromatic dish, tasty and appealing. Besides, frogs are always one of the delicious dishes typical appeal rustic and try to eat once when traveling flooding season in Dong Thap.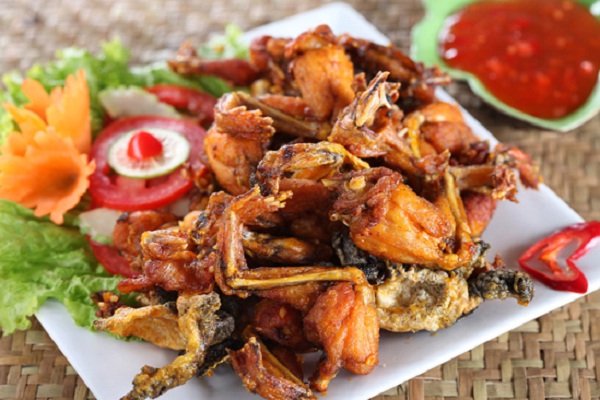 Referring to the delicious food specialties could not enjoy when traveling flooding season in Dong Thap, definitely not to be missed dish rotating roller mouse Cao Lanh.
After each harvest , people in Cao Lanh began hunting mice muffle fat by eating more grain to be processed into many different dishes such as stir-fried mouse, tearing milling, gutter rat fat, fresh boiled rice, fried chilli wrap with vegetables and rice paper… but the best and most famous dish is still spinning roller mouse. When hamsters have tasted steak crispy skin, tender meat, fragrant and tasty, much less deer meat, venison you will know why this is one of the famous specialty of Dong Thap is not to be missed.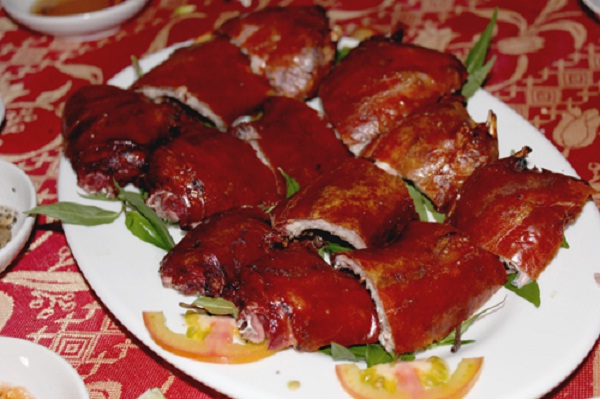 I Love Vietnam.
Read more: