"Rach Gia" fish noodle dish: featured and popular in the western waters. But in each region has many unique features with taste strangers. If in Chau Doc, guests will enjoy a tasty noodle dish served with roast pork, lean pork paste it in Kien Giang, this rustic dishes are eaten with fresh shrimp. This dish is sold in many places, but the best are still the famous restaurant located on Ham Nghi or Mac Cuu in Rach Gia city. Tours Indochina Vietnam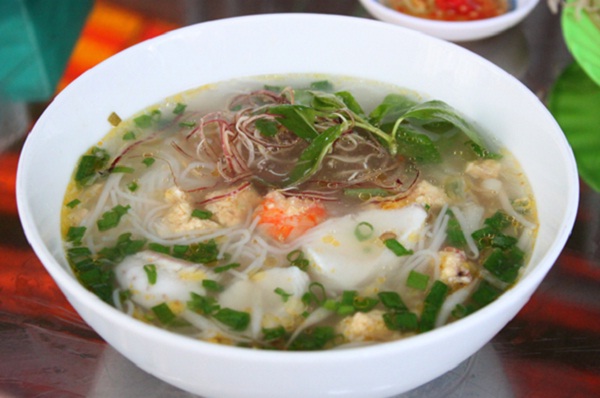 "Ha Tien" trumpet noodle dish was very own Ha Tien cuisine with sophisticated processing, multiple stages. For diners can feel the taste of fish, tasty fresh coconut broth or vegetables prices, cucumber eat together, the cook must be very careful in the preparation of fish, cook soups. Noodle bowl as often furnished very nice with a layer of crushed dried shrimp sprinkled on top of herbs. One of the noodle shop is located in the finest trumpet head Trau almost road, near Ha Tien market. Mekong river cruise Vietnam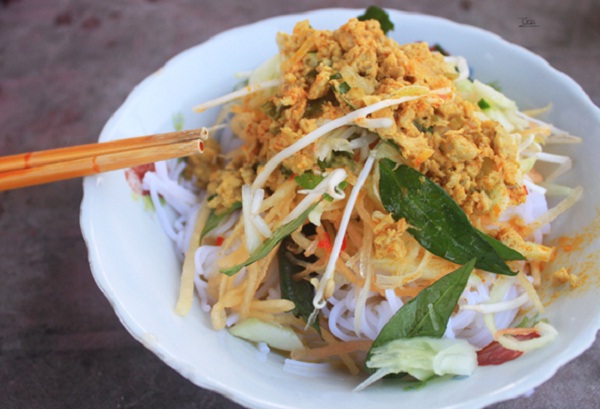 Sticky rice is another Siamese specialtie you should not miss while in this country, often served with dried shrimp, coconut jam, eggs or coconut. One of the selling points is the delicious sticky sticky rice basket of the old woman sitting at the beginning of Tran Hau. Although the restaurant is quite rudimentary with a small table placed by the roadside, but flung her very popular and sold out early.
Seafood at Cave Temple is due to the geographical location close to the sea in Kien Giang Seafood very fresh, diverse and affordable. The delicious dishes prepared with fish and shrimp, fresh oysters, shellfish such as grilled, roasted onion, fried garlic, fried satay with sweet scent always crowded diner charm. One of the popular places sell delicious seafood, cheap is the night market in Phu Quoc, Ha Tien, Hang pagoda resorts – Father and Son or in Rach Gia City …
If you have chance to visit Kien Giang, you will try this food below.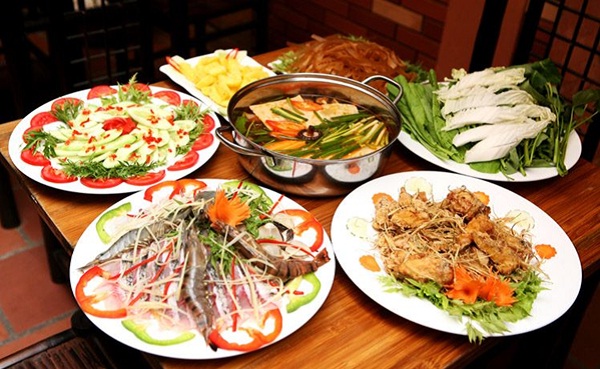 Tam Hiep rice:
 One of the specialties of the West is generally broken rice and packaging food, fried, grilled or served with ribs stalks fried egg, dried cloves. One of the selling points is one this most delicious dish of Kien Giang's Tan Hiep, in the town of Tan Hiep. Guests is passing through this road is often the aroma of fragrant grilled rib attachment legs.
There are some foods that you can try in Kien Giang.
Asia travel.
Read more: