Kien Giang has many beautiful landscapes, dreamy beaches, peaceful and beautiful islands and unspoiled tropical paradise titles. If you love the sea and islands, you do not ignore the enchanted island in Kien Giang below. Indochina tours in Vietnam
Ba Lua
Situated in waters Kien Luong District, Kien Giang, Ba Lua archipelago renowned as one of the islands pristine beauty to the poetic, stunningly sharp. With more than 40 large and small islands, virtually no one can come out of this island. However, many visitors appreciated this little island has strong winds, large waves should be such a "sub Halong" of the South.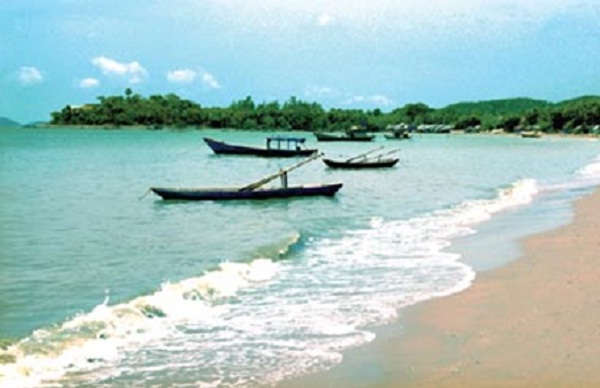 One of the beautiful island of Ba Lua Dam to mention the Ocean islands, mangrove islands, islands Wells. In the three islands have beautiful beaches, blue waters, white sand beaches and pristine beauty kept very clean. Three island not far from each other and create a "dress" in the middle should be very favorite guests. If everyone can enjoy swimming or hiking from one island to another with ease. On the trail will not feel at times we enjoy the colorful fish swimming around the foot. Mekong river cruise in Vietnam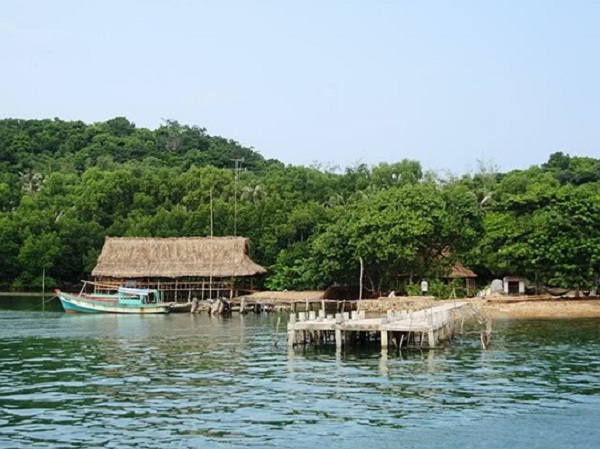 Witnessed the activities of fishermen, hundreds of fishing boats bobbing in the sea or sunset, dawn subtle, shimmering like the scene… All revved up and made his heart flutter immensely. Also you will enjoy a lot of fresh seafood such as fish, shrimp, crab, squid, pinch, snails…
Pirate Islands
Pirate Islands is in Tien Hai Commune, Ha Tien district, Kien Giang province – the location is an important trade route from China to Western countries in the last century so here is a punishing pirates shelter, ambush and attack merchant ships. Hence the name 'Pirate Islands with the system 16 islands, located in the bay area of ​​Ha Tien – Rach Gia.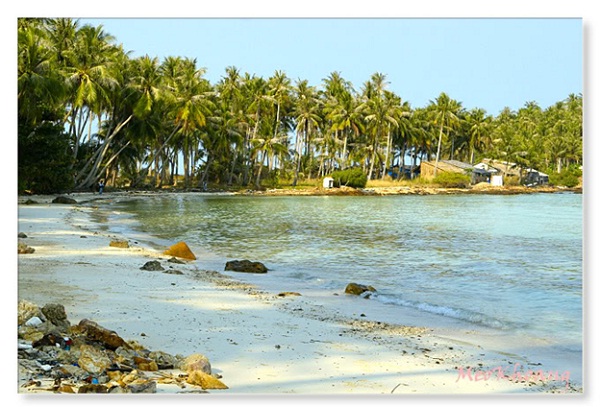 Today it remains one of the unspoiled islands, beautiful enchanted with beaches, white sand beaches and many rocks extremely intricate shapes, strange. Apart from swimming, tourists can comfortably organize game activities on the beach, snorkeling, crabs and snails around the reefs. All will give you an impressive experience, engraved in every human heart.
Hon Son
Hon Son archipelago located between and Hon Tre, Lai Son commune, Kien Hai district, Kien Giang province should not be hard for people to find, explore the beauty here. Previously the island also known as Hon Otter because there are many otters live.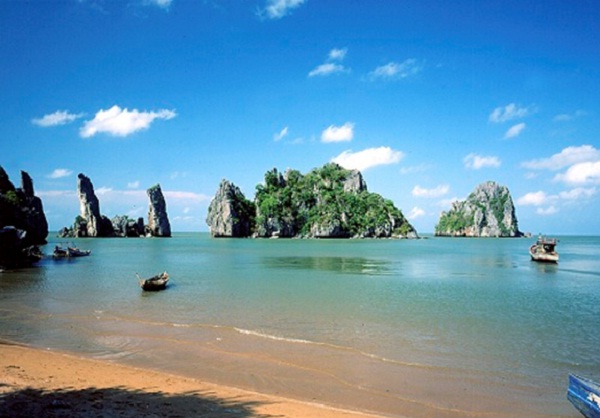 Coming to Hon Son, we will witness the peaceful beauty with rocky islets in many shapes, the beautiful beaches, blue water and very clean. The white sand beach embracing gentleness is covered by towering coconut trees, rustling the same day the sea waves.
Besides swimming, there are people to discover and witness the activities of fishermen employees, his experience was watching the scene when dawn, sunset at sea, fishing boat rentals leisurely, conquer peaks Ma Thien Lanh majestic mountains…
Travel lovers.
Read more: