About 160 km to Saigon, Can Tho which is considered as the largest city of Vietnam in the Mekong Delta plays an important role in the economic of the Mekong Delta. Come to Can Tho to enjoy the exciting experiences that you have never had before. Tours Indochina Vietnam
Ninh Kieu wharf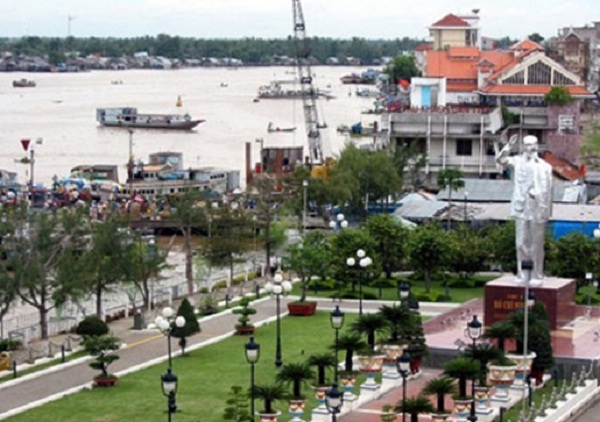 Being famous throughout this beautiful city, Ninh Kieu wharf is a must-visit destination on your trip to Can Tho city. This old Ninh Kieu port used to be absolutely dynamic during the period of war time but it has now changed into a magnificent and poetic part of the region. Coming to the Ninh Kieu wharf, tourists will definitely take advantage of services available to visit the floating market, taste all the stunning "river" food or simple explore how locals people on the Mekong Delta enjoy their peaceful daily life.
Can Tho Bridge 
Over the Hậu River is Can Tho Bridge, a cable-stayed bridge, the largest contribute of the Mekong River, in the Cần Thơ city in the southern Vietnam. Being 2.75 kilometres (1.68 miles) in length, this bridge possesses a 6-lane carriageway being 23 metres (76 feet) in width. 4 of them are lanes used for traffic and two for pedestrian lanes. Having a clearance of 39 metres (128 feet), the Can Tho Bridge permits large ships to pass below.
Being the most important river in the Mekong Delta, the objective of this bridge is to improve communications between Can Tho and Vinh Long Provinces. Currently running along the National Road 1A and linking Vinh Long Province, the Can Tho Bridge plays an important role in replacing the ferry system. Claimed to be one of the most stunning engineering projects in Vietnam's history, this bridge is titled the longest bridge in Vietnam.
Cai Rang floating market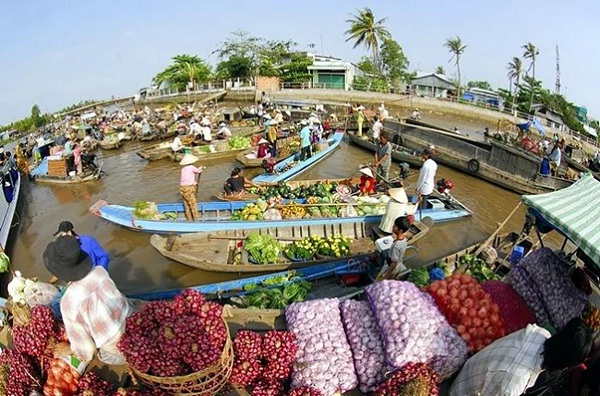 Being the most famous floating market in the Mekong Delta, Cai Rang where you can see Can Tho locals afloating their low narrow boats bringing bags of rice and fruit jostle with one another, passing through the silty, muddy tidal waters just outside the village is worth paying a visit. This is a very lovely scene with people mostly selling fresh fruit and vegetables from their boats.
Depending on the season, the major items sold varies. All of the farm products here are kinds of local fruit and fresh vegetables. Many of them you must have never seen before. Coming here, you can see some buy and sell local products while other take their purchased produce much more upstream to exchange again and again.
Travel lovers.
Read more: