If you have been exhausted because of the city life and pressure at work, Mekong Delta of Vietnam will relieve all of your stress
Mekong Delta of Vietnam is the land for carefree thanks to the eco-friendly and simple life of people here. Visiting the Southwest of Vietnam, you will definitely immerse yourself in this lifestyle with different exciting experiences.
First to mention is visiting the orchards of various tropical fruits grown in hectare of fertile land: grapefruit, mango, longan, durian, apple, orange, rambutan and so on. You are free to wander around, try any kind of fruit you like, as much as you want, the host are even happy about the excitement of their guests. Not only the sunshine here lifts up your mood but also the hospitality of the people. People here, from the children to the elderly, all are welcoming and helpful to their guests, far different from the complexity in the urban.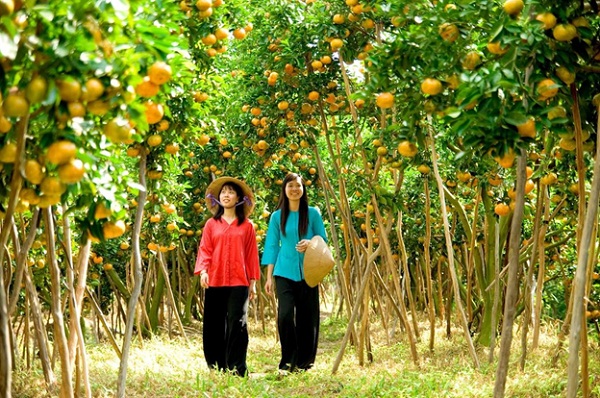 Going to the floating markets is another amazing experience. In Thailand, floating markets are where people sell souvenirs for the tourists, but floating market in Mekong Delta of Vietnam is where daily life of the local people happens for real, without the influence of any other factors, so you will observe the local lifestyle as it is supposed to be. Boats fully loaded with fruits and food are all along the river, floating houses are on the sides; greetings from sellers, laughter of children, and sometimes the folk music sang by someone are nearby. All of these remind us of how simple our lives may be.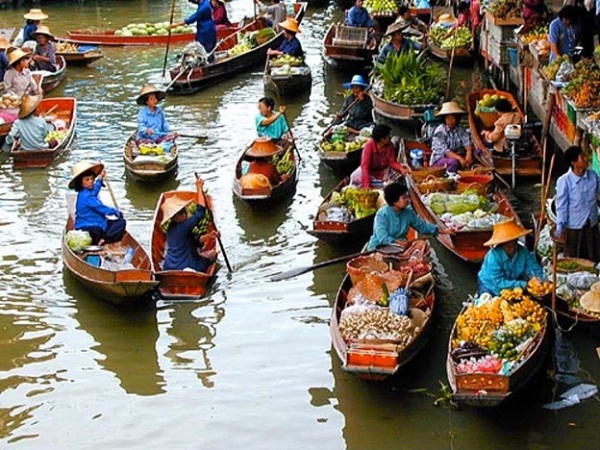 Mekong Delta is also where you find yourself engage to the nature again by spending time in the famous mangrove forests. The endless green of water covered by aquatic plants, of the evergreen mangrove trees and other kinds of flora, will be a magnificent scenery to anyone of us. The quiet, peaceful atmosphere will awake all of our senses. Birds sing around us, raindrops touch our skin, the smells of numerous kinds of flower relieve our stress, sweet fruits are all along the way, and the beautiful scenery becomes so emotional just through the lenses of our eyes. Indochina tours Vietnam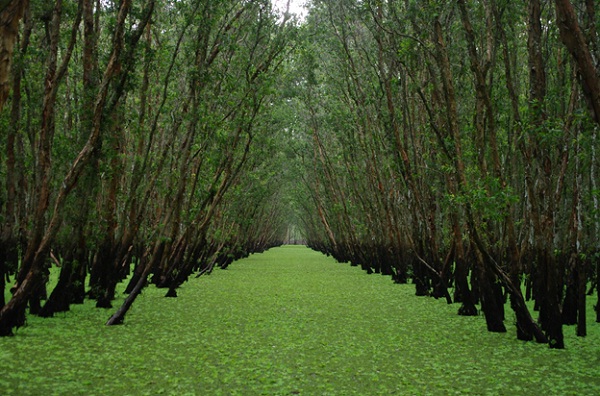 Mekong Delta in particular, and Mekong River of Thailand, Myanmar, Laos, Cambodia and Vietnam are out of description and imagination. But it is our pleasure to guide you in the amazing journey in the region.
I Love Vietnam.
Read more: