In 1999, Hoi An was officially recognized by UNESCO as World Cultural Heritage. Since then, domestic and foreign tourists traveling Hoi An is getting more and more popular, Hoi An Old Town emerge as a star in Vietnamese sky after a long hiatus. And Hoi An has gradually become one of the most attractive destinations not only in Vietnam and Asia, but also in the world. Let's start off a tour around Hoi An in one day. Travel to Hoi An with:
Indochina tours Vietnam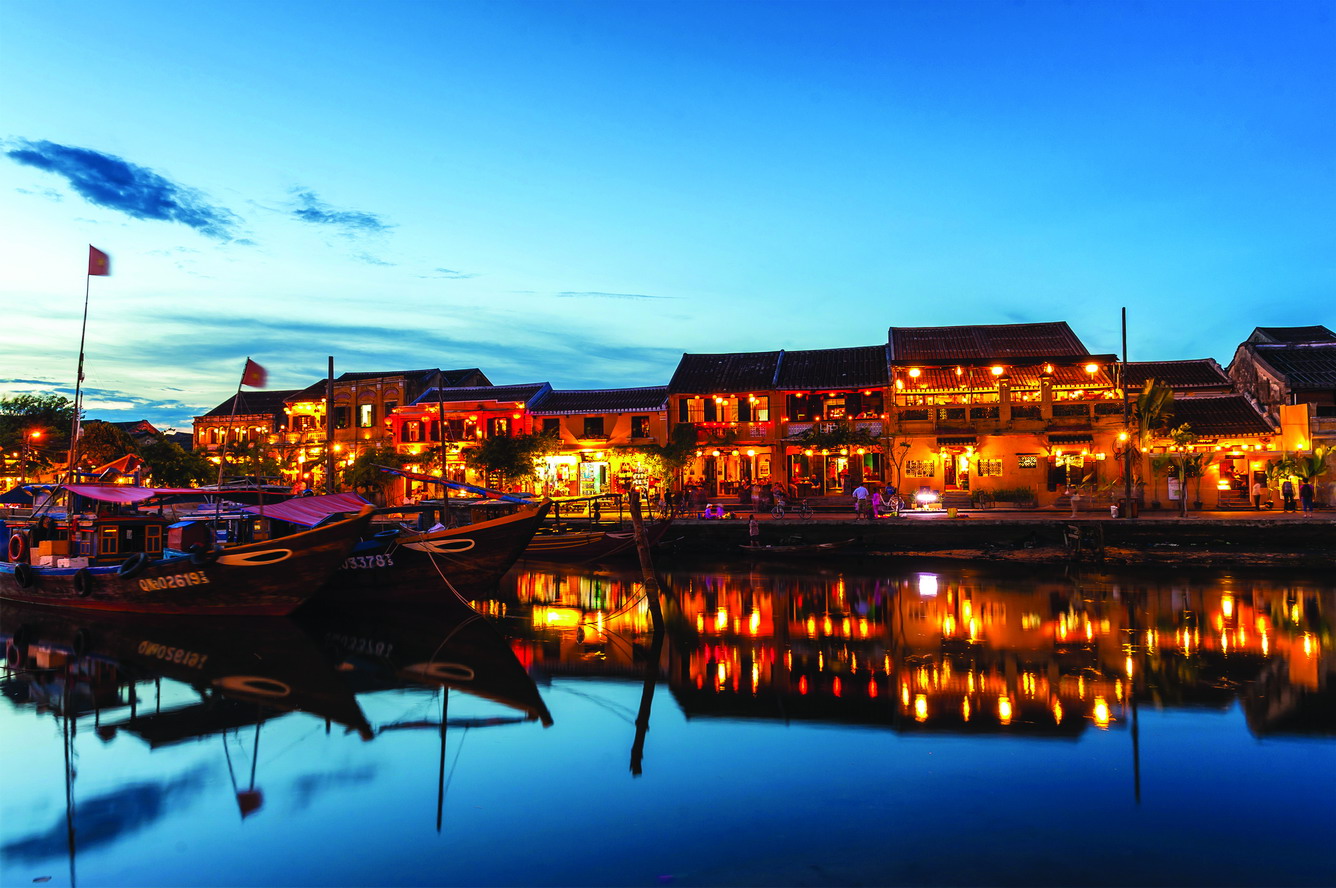 As a hot tourist destination for both domestic tourists and international travelers, Hoi An is always busy and noisy in all four seasons of the year. If you want to see a peaceful, romantic Hoi An or simply want to walk alone on quiet streets, the most reasonable time is early morning. Get up early, go on foot or ride a bike at the Old Town, contemplate red roof, yellow old walls, aromatic flower bushes, you will recognize  romantic beauty of Hoi An slowly.
6h30: Have breakfast with legendary bread
Hoi An Bread (Banh mi Hoi An) is always in must-eat food list when traveling Hoi An of many travelers. Like traditional Vietnamese sandwich, Hoi An Bread is long, flat and pointed at both ends. It includes many ingredients: pork, vegetables, sauce, chilli, ketchup, mushrooms, pâté. Especially, the price of the bread is also very cheap, only 15,000-20,000 VND is enough to make people full the whole morning.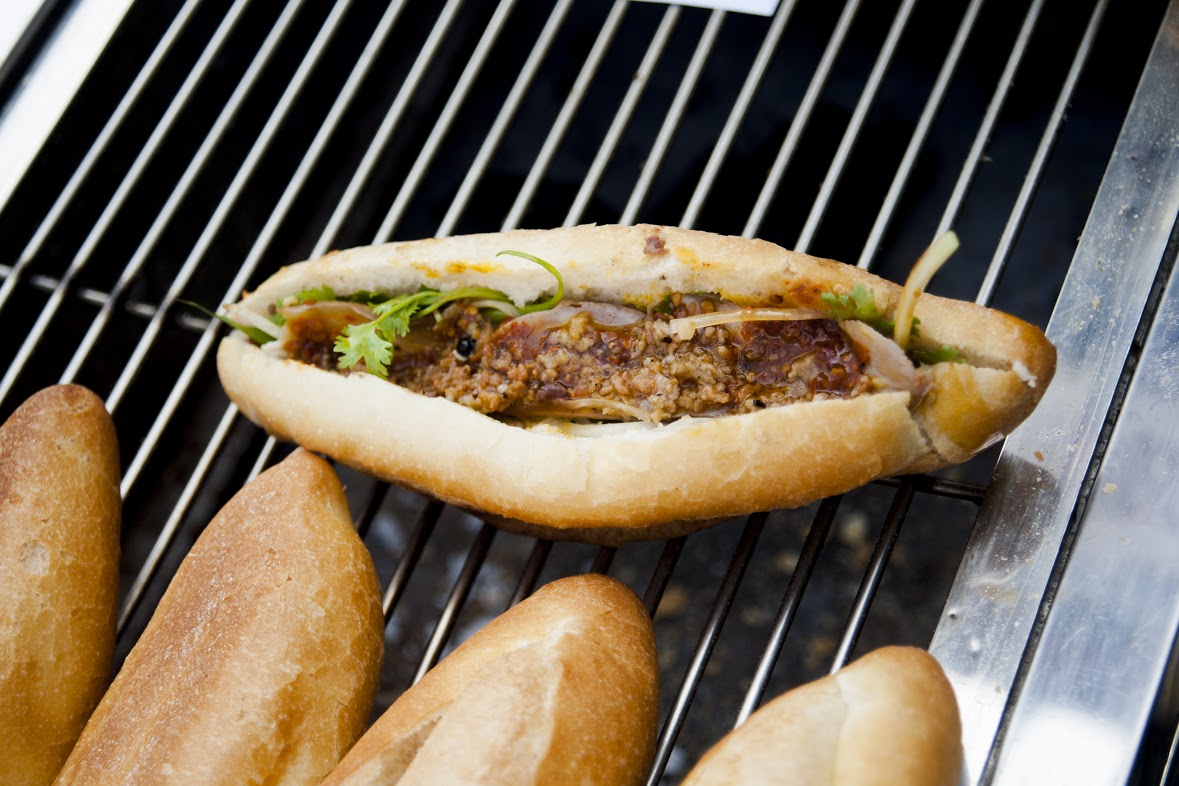 There are a lot of bread shops, but the most famous is Phuong bread and Madame Khanh bread. With dozens of filling such as jambon, pâté, sausage, cheese, bacon, eggs … bread in these stores are extremely diverse and mouth-watering. However, according to many people's comments, Madame Khanh's bread is more Vietnamese-styled, while Phuong's bread is closer to the western's flavor. Saigon to Phnom Penh by river boat
7h30: Morning Cafe in Hoi An
The mornings of a vacation cannot be complete without a cup of good coffee. After breakfast, international visitors usually stop by a coffee shop to taste Vietnamese coffee in general and Hoi An coffee in particular. The coffee here is made from roasted coffee beans which are ground on the spot; thereby, it has a very specific aroma. The drinks here are various to choose for coffee enthusiasts such as espresso, cappuccino or latte…. Of course, there are also other types of cocoa, fruit juice, tea,…The price of drinks here is 50,000 VND on average.
8h30: Travel Cu Lao Cham
If you crave for sunbathing or the feeling of being immersed in blue waters on beautiful beaches, do not forget to book a tour to Cu Lao Cham Island. This tour will pick you up from 8:00 to 8:30 in Hoi An (depending on the booking agreement). You will have chance to experience typical tourist attractions on the island well as diving, watching coral, swimming in crystal-clear water, sunbathing on white sand of Cu Lao Cham. The most important thing is you should avoid visiting Cu Lao Cham in storm season.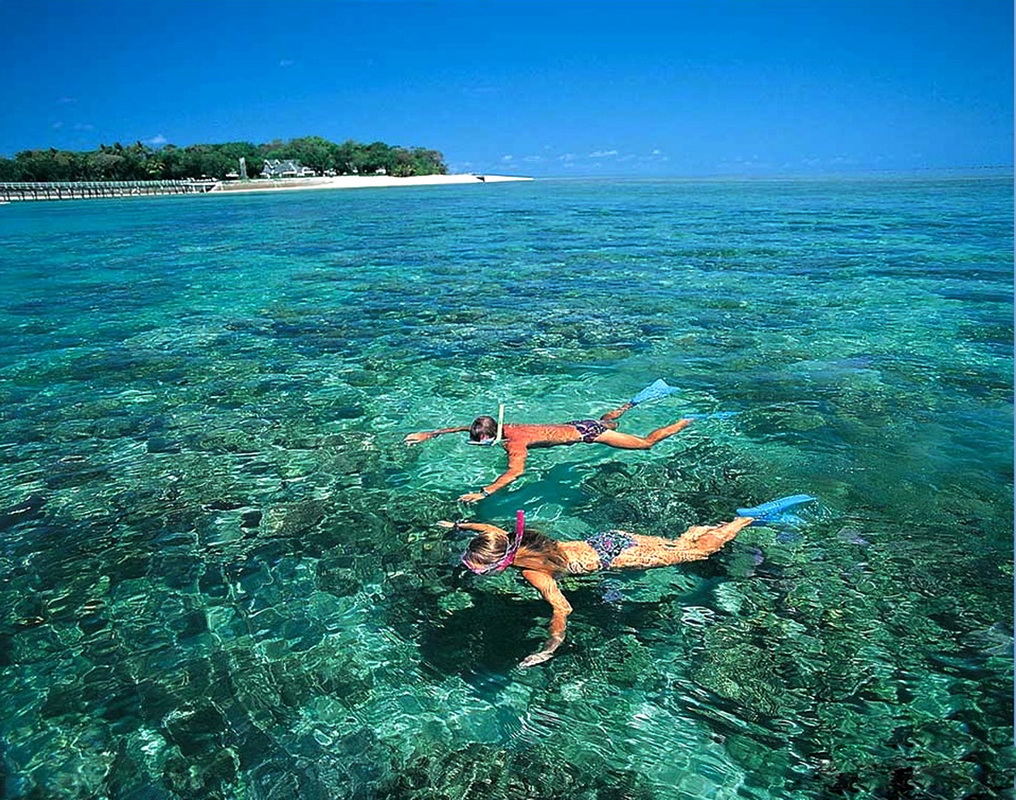 16h30: Go to the center of Hoi An to taste street food
After visiting Cu Lao Cham, Traveling Hoi An, if people feel hungry, they can recharge your energy by coming to Tran Phu Street. Tourists would have opportunity street food culture in Hoi An, some which are grilled pork, banh trang cuon, sweet dessert, fresh fruit, ice cream roll… Every snack in Hoi An ranges from 5,000 to 20,000 VND. On the whole, street food will make visitors full within only 50,000 VND.