Running through Cambodia, Laos, Myanmmar, Thailand, Vietnam and China, the Mekong River is regarded as the longest river in the southeastern Asia region, a dreaming paradise for adventure lovers. Magnanimous in the fighting enemies history and amazing in culture, the Mekong River is one of the last travel borders with spectacular natural beauty and wonderful cultural diversity.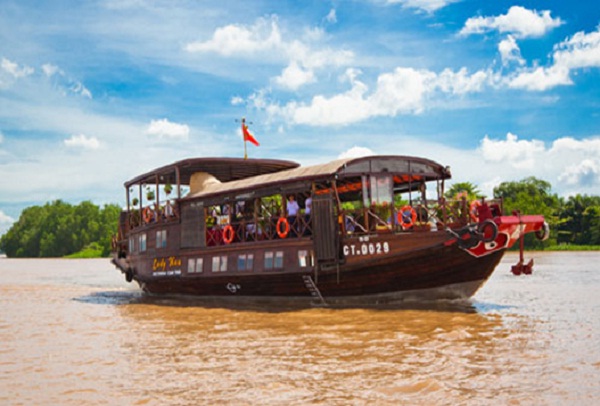 Ancient memorials, splendid royal capitals and UNESCO-designated World Heritage sites including Angkor Wat in Cambodia, Halong Bay in Vietnam as well as Luang Prabang in Laos, indicating an renowned past dating back thousands of years ago are some of its attractions appealing people to come to visit this beautiful region. There is no doubt that travelling onboard authentic Mekong River Cruise to discover the charming Great Mekong River will be an amazing experience. Indochina travel Vietnam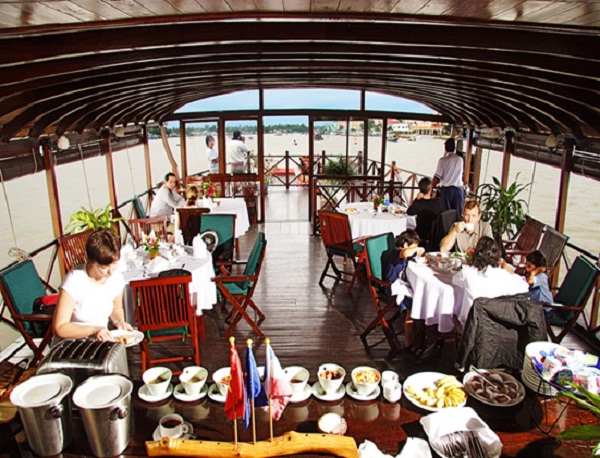 Designed to comfortably discover the very best of Mekong in very unique style, 4 days of discovering trip on Scenic Victoria Boat on the complex network of the Mekong Delta will give you a deep insight into daily local life on the charming Mekong River and its neighborhoods. The trip will take you along the huge trials of canals and tributaries to bring you a glimpse into the way people earn for their daily living. Moreover, you will have a great opportunity to communicate with the local people at the crowded floating markets, eat fresh tropical fruits in luxuriant tropical fruit gardens, admire the meticulous art of Bonsai, drink tea on a typical boathouse as well as savoir stunning local dishes while gliding on the busy waterways.
On this trip, you will explore the Great Mekong River with the help of all the experienced and dedicated guides who are always willing to answer all of your questions. You will get a chance to savoir unique cuisine in the town of Vinh Long before paying a visit to the small local markets and lush tropical fruit gardens, going to Chau Doc An Giang to visit artistic bonsai gardens before heading up Sam Mountain for a magnificent sunset and a birds-eye view over the evergreen paddy fields towards Cambodia.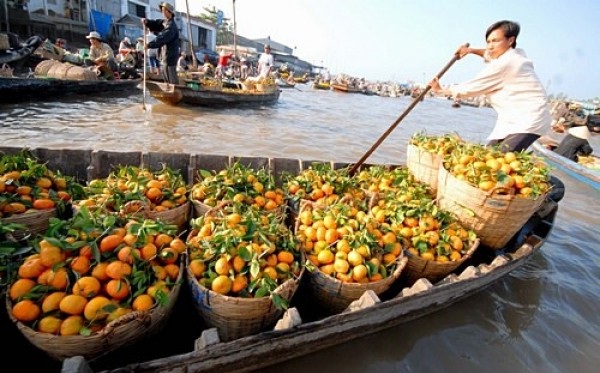 Enjoying the fresh atmosphere of the morning floating market Cai Rang on Lady Hau Cruise is also included in its plan. Cai Rang is considered as the largest floating market of the Mekong Delta in Vietnam. It is the place where each boat often sells only one unique item no matter what it is, pumpkins, pineapples, sugar cane etc, and in order to show the customer what kinds of goods they sell they hang their particular item at the highest part of the boat.
I Love Vietnam
Read more: