The town of Camau borders the Uminh Forest, the largest mangrove forest in the world outside of the Amazon basin. U Minh Ha (or Lower Uminh) National Park, though taking a small part of  Uminh Forest (only 82.86 sq km of 1000 sq km in total) plays an important role in protecting low wetland ecosystem and has welcomed tens of thousands of tourists since the time the national park was open to public on 20 January 2006.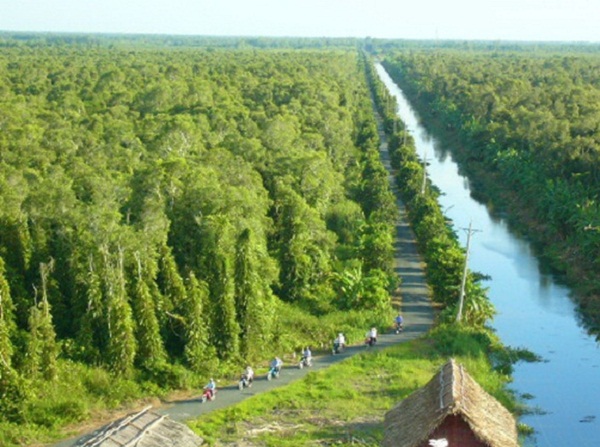 The forest as well as the park suffered from huge destruction in two Vietnam wars from 1945 to 1975. However it survived and has still revived itself, even in today.
In U Minh Ha National Park, visitors will derive much joy from its biodiversity: 78 species of 65 lines, 36 families, including 11 species of timber trees – most notably with many species of mangrove tree vines. More than that, there are 23 species mammal class, 91 species of bird class, 36 species of reptiles, 11 species of amphibians and many rare species like red legs otter, fire squirrel, tete, etc.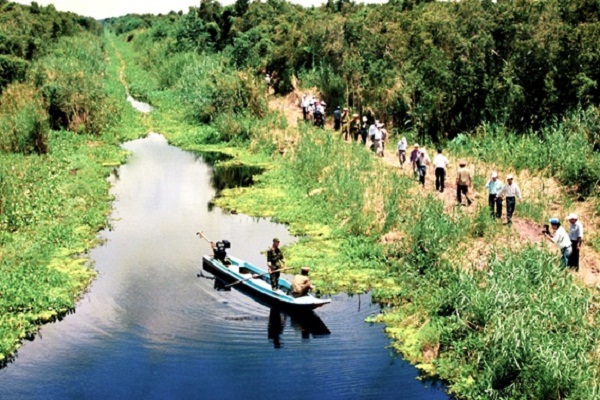 The park has 3 specific zones. The largest one is restoration areas and sustainable use of wetland ecosystems with 4961 ha, the second-ranked is protected areas of forest ecosystems on peat land (2570 ha) and the smallest is service and administrative subdivision area with ​​755 ha. Visit U Minh with Vietnam tours.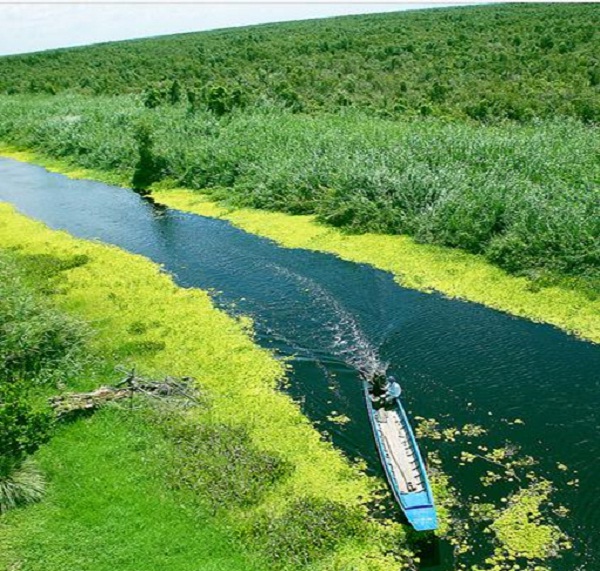 Wildlife-lovers certainly eager to visit Vodoi, located in the center of the park. Here strong protection for rare and valuable species listed in the Vietnam Red Book is provided. Some of them are deer, wild boars, pythons and red-legged otters.
U Minh Ha National Park is also well-known for its unique cuisine style of the Mekong Delta region. Having lunch here, you can enjoy country special such as grilled carp, eel braised with leaves and Uminh salt fish hot pot.
To promote for tourism, many entertaining projects, for example: the traditional culture area, forest outlook stations, traditional dining area and wharf fishing, are on the way to serve the needs of visitors in near future. You should enjoy the landscape of U Minh Ha by a Mekong boat trip, and maybe you can book such trip by yourself or via a traveling agent.
The Indochina Voyages team.
Read more: