Mekong River is a huge river includes a complex systems of channels. Whatever types of Mekong Delta tour you are taking, a luxury Mekong River cruise or a just a budget group tour, you will have to experience various activities. This blog is going to give you some useful information about Mekong Delta weather to better plan suitable activities for your trip.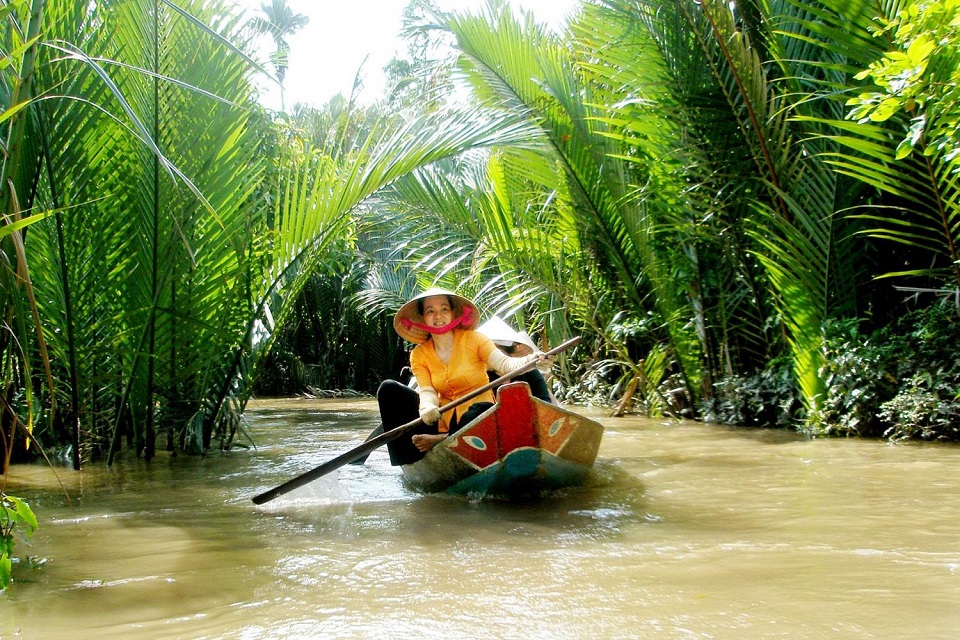 Quick facts about Mekong River
Mekong River is the 12th longest river in the world and the 7th longest river in Asia. It originated from Tibetan Plateau and stretching about 4,500 km, draining an area of 800,000 square km, and flowing through six countries including China, Myanmar, Thailand, Laos, Cambodia and Vietnam.
The river has various names in different region and country. In Vietnam, it's named Nine Dragon river.
Mekong river has an extremely diverse ecology system with more than 20,000 species of plants, 1,300 species of fish and 430 species of mammals.
Over 60 millions people rely on Mekong river as their main source of income through fishing or agriculture. Cambodia and Vietnam are specially depending on river and subject to its changing conditions.
Mekong river is the one of the main special transportation routes between Southeast Asia countries.
Things to do in Mekong Delta
Enjoying a small rowing boat cruise on waterway through the tiny channels witnessing local people life on the side and beauty landscape.
Visit and taste fresh fruits in glamorous orchards garden.
Visiting floating market and experience the noisy and living atmosphere of exchanging commodity and fruits.
Visiting local cottage industry such as coconut candies factory, rice paper making workshop, bee farms, silk farm, etc.
Enjoy biking through lovely village road of the delta.
There are more and more things you can do in Mekong Delta without tourist crowd that you can find in this blog with some travel tips that I believe are worth reading.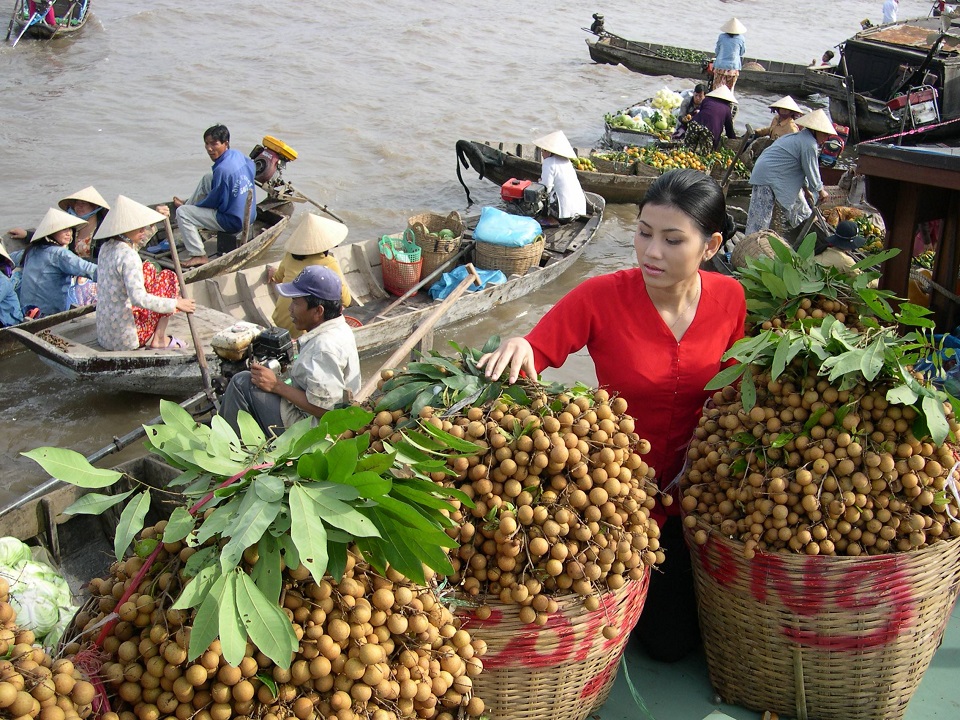 The typical weather of Mekong Delta
Mekong Delta has very pleasant weather and share the same climate as the south of Vietnam. The weather has divided into two seasons: dry and rainy season with not much different in temperature. The average temperature ranges from 23 to 34 degree Celsius. However, there is not many storms or typhoons occurs in this region that make bit become more potential for tourism.
The rainy season falls in between late April or early May to the end of November. Ninety percent of the year's rainfall occurs during this season. Rainfall can happens very fast and last for a couple of hours and then stop. Even though not so many people like to travel in rainy season, you can actually see more if you take a cruise since the higher level of water can take you deeper to the main sights. Still, the best time to visit Mekong Delta is in dry season from November to April.
Best time to visit Mekong Delta
Travelling in Mekong Delta is actually hassle–free at the whole year with fruit season and comfortable weather whole year. It is considered the best time to come is in dry season from December to May when Mekong Delta show it most beauty with blue sky, glamorous green lands and fresh atmosphere.
For those who love to try to various types of tropical fruits, you should plan your trip from June to September. Still, it is rainy season when it is hot and humid but you will get better deal for hotel and tours during this low season of travelling.
From April to beginning of June, the weather is very comfortable with little rain while October and November is the flooding seasons and you should avoid bad weather by looking at Mekong Delta weather forecast everyday.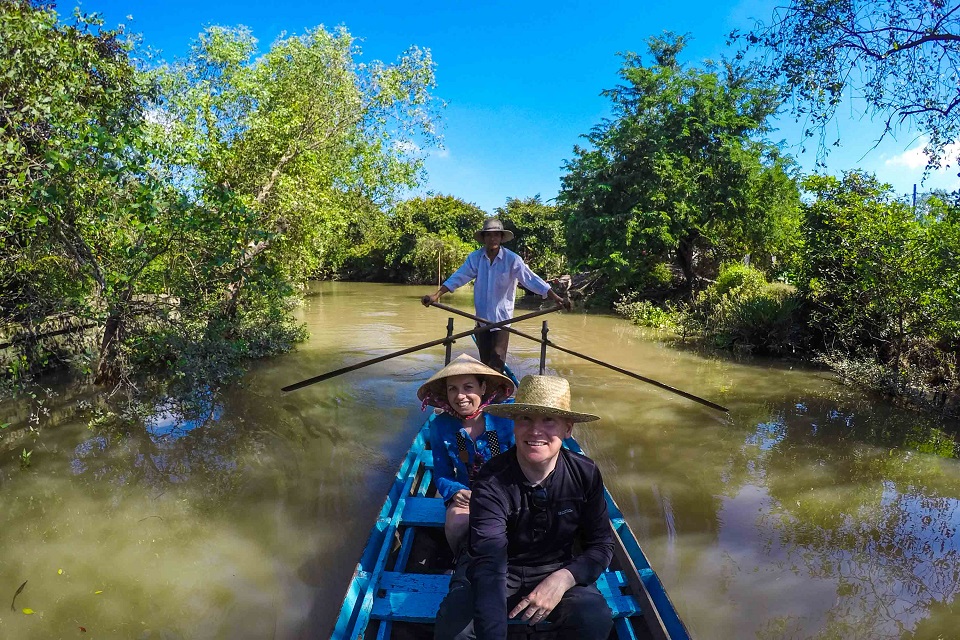 Tips for visiting Mekong Delta
Clothing and packing
Due to the fact that the weather is quite hot and humid, you should pack lightly and bring airy and breathy clothes that made from natural material such as cotton, line or silk. Sunscreen is one of the top things to forget when you do outside activities.
In rainy season from May to October, always carry with you a light rain coat since it can rain anytime. Also, a bottle of water is necessary to keep yourself hydrated when going on long trips.
Others
Mosquito repellent as the weather is humid creating favorable environment for mosquito
Sunglasses and hat
Travel insurances
Suggested options for visiting Mekong Delta
There are several ways for visiting Mekong Delta which you can consider based on your travel planned budget and travel interest. However, it is a bit difficult to travel by yourself to Mekong Delta without an organizing tour; so we highly recommend you to choose one of the options as below.
Mekong Delta cruise
Among those options for exploring Mekong, taking an overnight Mekong Delta cruise is the most expensive one which cost from around US$200 and more for one person sharing a double and twin cabin. You can take only one night cruise to visit all the highlights of Mekong Delta in Vietnam or take a several nights on a cruise to Vietnam and Cambodia for fully experience of life along the Mekong River. Here are some suggestions: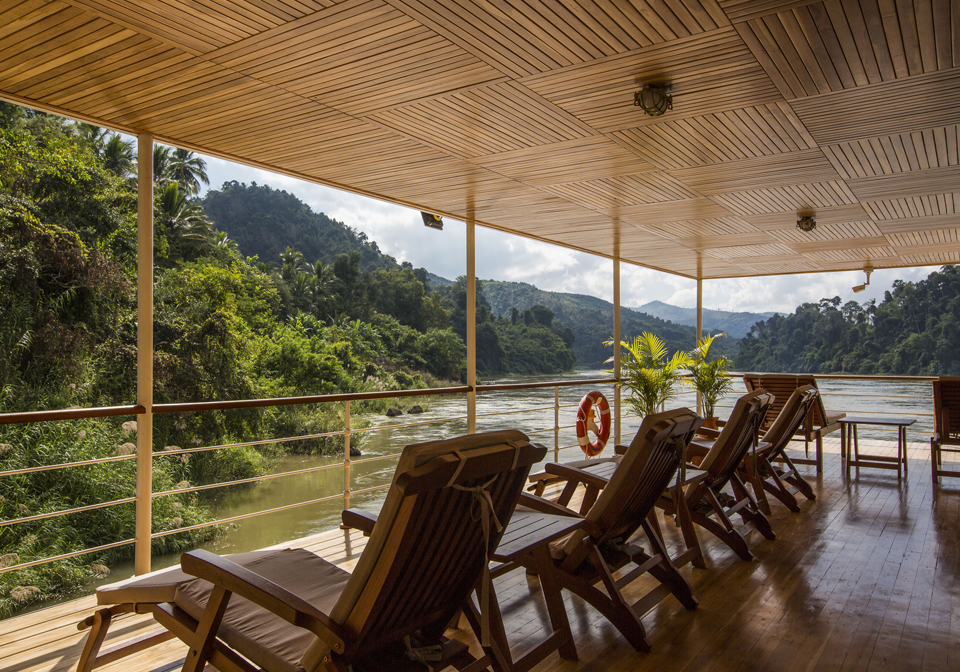 Mekong River tours
Another cheaper one which is organizing a private tour through Vietnam tour companies – you can do only one day trip or 1, 2 nights staying at the hotel. Normally with 1 night trip, you will stay overnight in Can Tho to visit Cai Rang floating market. With 2 nights you can go further to Chau Doc to see mangrove forest. From Chau Doc, it is possible to catch an exciting speed boat crossing border to Phnom Penh – Cambodia. Let's have a look at some sample Mekong river tours:
Otherwise, if you are budget traveler, some of travel agents offer groups tour with very reason price with different itinerary for your interest as well.
Happy travelling!
Van Do – Travel Specialist