To make your trip to Vietnam more memorable, it is advisable to support the local artisans to preserve their traditional techniques. To understand why it is an amazing paradise for shoppers, let's check out our roundup of the best souvenirs in Vietnam!
Blooming with its unique culture, Vietnam proves itself as one of the most treasure destinations for the adventurous and bold travelers in Southeast Asia. Although all the bustling streets of this beautiful country are overflow with more than just food stalls and motorbikes, they also offer some of the best shopping areas in Southeast Asia. In large cities in Vietnam, nearly every other shop window boasts meticulous handicrafts and beautiful handmade souvenirs sold by hospitable shopkeepers who make a gesture with you with smiles and waves. Among a large number of souvenirs in Vietnam, there are many real unique gems holding deeper meanings for Vietnam as well as the unique culture of lovely Vietnamese people. Travel Indochina Vietnam
Propaganda Art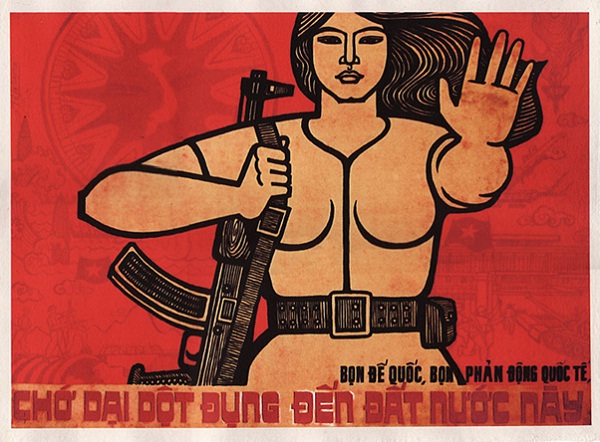 There is definitely an endless supply of propaganda-style art in Vietnam — anything from t-shirts, canvas totes to calendars are the demonstrations of the style. Since many of the most stunning images were created between during the most blatant and war-torn years of this country, much of this work play an important role in the historical background in Vietnam. Once a way to enhance unanimity and strength of the Vietnamese people, the creations most often boast not only stirring phrases calling for national agreement, improved infrastructure or hoa binh, representing for peace but also brightly colored images of people and places.
Now, prints can be easily found on in calendars or rice paper and postcards. In addition, they accompany most items with the translations of the slogans, which provide travelers with an even closer glimpse into the long history of these pieces of amazing Vietnamese artwork. For those who are up north in Hanoi, do not forget to go to the Old Quarter and to Hang Bac Street, where there are two large shops facing each other. They are Hanoi Gallery and Thanh Long Galley, both of which feature a wide range of prints together with many paintings, with bigger print posters at around $7 USD and at around $35 USD for larger paintings.
Silk Paintings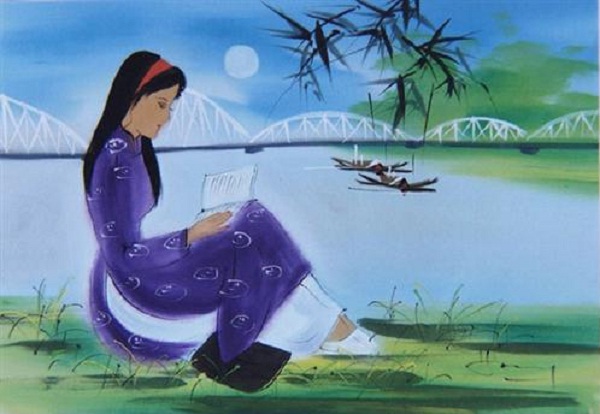 Only few are aware of the unique brand of silk painting of Vietnam even though Vietnam is globally known for its high quality silk. Although reaching the height of popularity from 1925 to 1945, Vietnam's silk painting remains one of the most symbolic art forms for artisans in Vietnamese. Thanks to the simple, poetic themes showcasing peaceful countryside and pagodas and their mystical appearance, silk paintings are famous not only throughout Vietnam but also worldwide. The technique to make silk paintings is different from that of the traditional painting. They use the natural color and texture as the background for the scene that is often created in luminous colors to make silk paintings. Now, you can easily find silk painting not only on popular wall hangings, but also on lovely decorated scarves and, sometimes, on ao dai, the traditional costume of Vietnam.
Travel lovers.
Read more: