Ho Chi Minh City (or Sai Gon) is Vietnam's most booming up and coming city, a destination where the action never stops. Travel Indochina Vietnam
Enjoying Street food in Ho Chi Minh City
Luckily for the travellers, it's very easy to eat on the cheap in Ho Chi Minh city. Here's how to eat for less than 100,000 VND (US$5) a day.
You can start strong during breakfast. Some of the most popular Vietnamese dishes are among the most various options at breakfast, with "pho" being close to the top of the list. If soup isn't your choice, another popular breakfast option, banh mi, is also one of the cheapest dishes.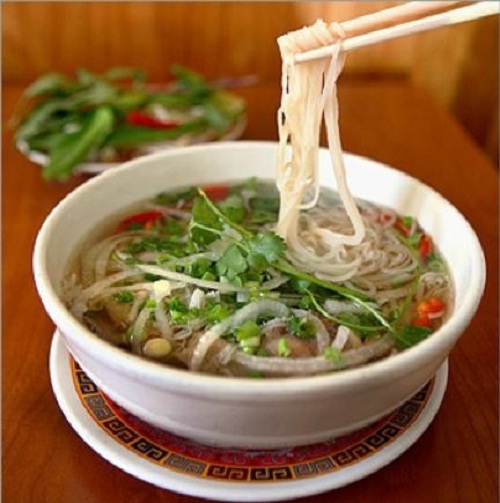 For lunch, rice dishes, especially com tam, will be easy to find on the cheap; a plate of rice, a helping of vegetables and a grilled pork chop
For dinner you'll find even more options. All the food from earlier in the day will still be available, along with various selections. Dishes that require frying, for instance, become more popular at night, for example mi xao bo, a fried noodle and beef dish. South Vietnam tours packages
Visiting Reunification Palace and the War Remnants Museum
The Reunification Palace is a destination not to be missed by tourists visiting Ho Chi Minh City.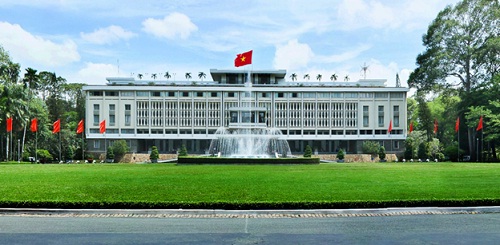 The Reunification Palace named after global history when in 1975 a tank belonging to the North Vietnamese Army crashed through its main gate – thus signifying the end of the Vietnam War.
The Reunification Palace is a five-storey building with the basement housing a warren of tunnels, a war room and telecommunications center.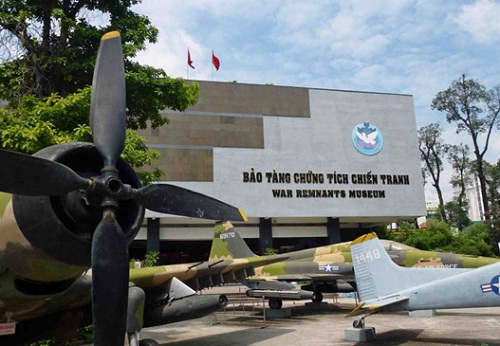 The War Remnants Museum records the costs of the war. It's aimed squarely at foreign travelers–you won't find many locals here. The tone isn't one of victory, but one of victim. The museum amounts to an extensive catalog of the appalling legacy of war.
Ben Thanh Market
Just a short walk across the park from Pham Ngu Lao is the most famous central area of Ho Chi Minh City, the area that surrounds the Ben Thanh Market.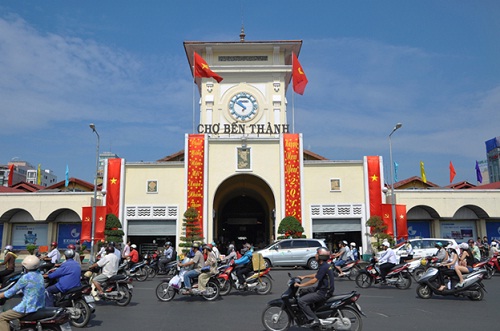 There are a lot of hotel selections in the streets surrounding the market, and this is the area where many tour groups stay.
Ben Thanh is also famous as the destination for real Vietnamese food. In addition, from clothing, shoes, bags to kitchen ware, grocery, sweets, and Vietnamese drinks… everything that people need for their daily life can be found here. Goods for daily use, tourists can find here variety of local handicrafts, souvenirs.
The Saigon Notre Dame Cathedral
The famous central Saigon Notre Dame Cathedral, built from 1863 to 1880 by French colonists. Erected exclusively with materials imported from France, it is one of the most popular destinations to see in Ho Chi Minh City. The official name of this church is "Basilica of Our Lady of The Immaculate Conception".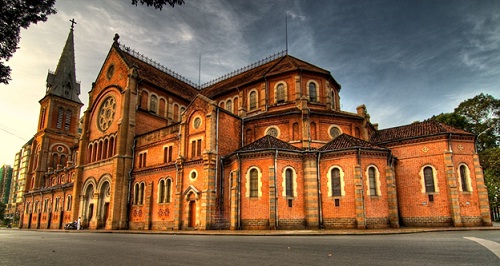 Drinking coffee in Ho Chi Minh city
Coffee is a popular drink in many countries around the world. But every place has its own coffee culture.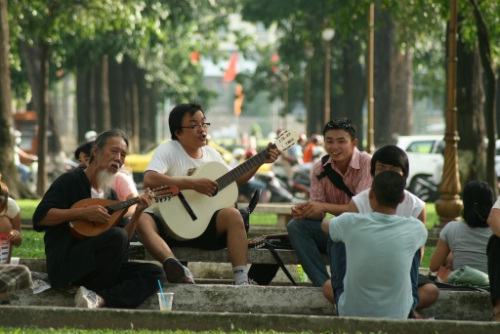 In Saigon, people drink coffee with a lot of ice on the morning before a working
Coffee has been an essential culture of Saigon people. In addition to refresh for a busy day, coffee is also a spiritual food, a meeting place for friends and an ideal dating place. If you are not Saigon people, but have chance to visit Saigon, let's taste café on any corner of Saigon's street in order to experience as Saigon people do.
I Love Vietnam.
Read more: