Apart from the joy you get and the food you eat during your trip, shopping for local souvenirs will also give you an opportunity to know more about local culture. If you are in Vietnam and wondering what to buy for friends, family members and your loved ones, these are the best choices for you. Alova Gold cruises halong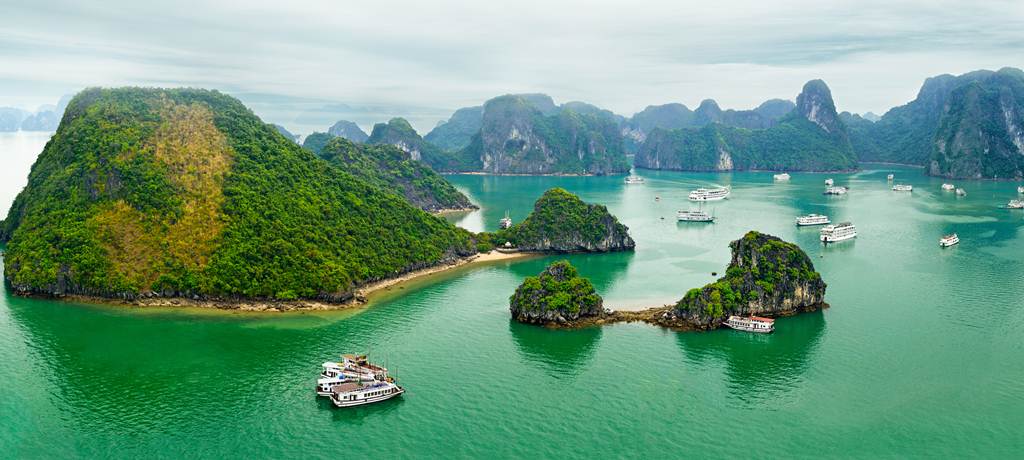 Conical hat
Conical hat or "non la" is always on the top best selling souvenirs because it is Vietnam's symbol. The hat is made of bamboo cataphylls, attracting buyers by its romantic adornment. For a long time, it is an indispensible thing for Vietnamese farmers. The conical hat helps to protect them from rain in rainy season and the burning heat in the hot season. The style is various depends on the area. While Binh Dinh's conical hat is thick, Hue's is thin and elegant. You can easily buy one in anywhere of Vietnam. Its price ranges from 30,000 VND to 100,000 VND depending on the quality.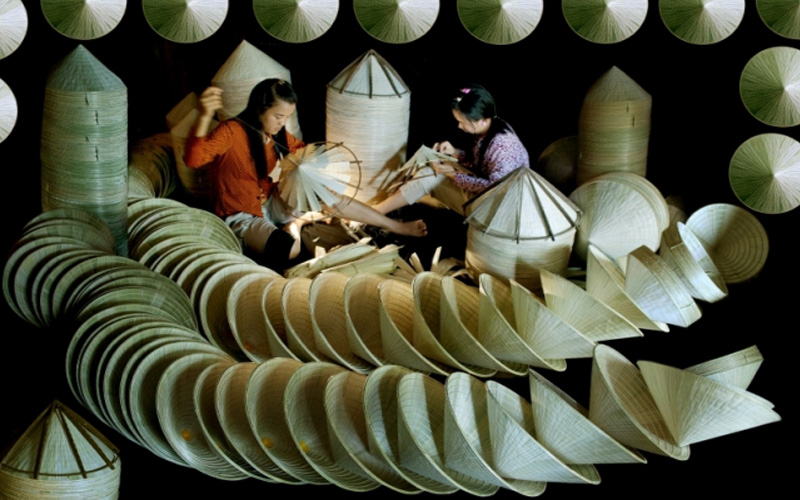 Ao dai in Vietnam
Ao dai (long dress) has become Vietnamese national costume since the 18th century. Through the history, "ao dai" has been restyled by different designers to have a better look but still have traditional features. Now, there are 3 main types of the "ao dai": the trendy "ao dai", the hippy "ao dai" and the mini one. To have an "ao dai", after picking the fabric (note that you should choose 2 contrasting colors for the long dress and its trousers), you bring them to a specialized tailor. You will receive your dress in about one week. "Ao dai" often costs around 700,000 VND and 1,500,000 VND for a special one. best Indochina tours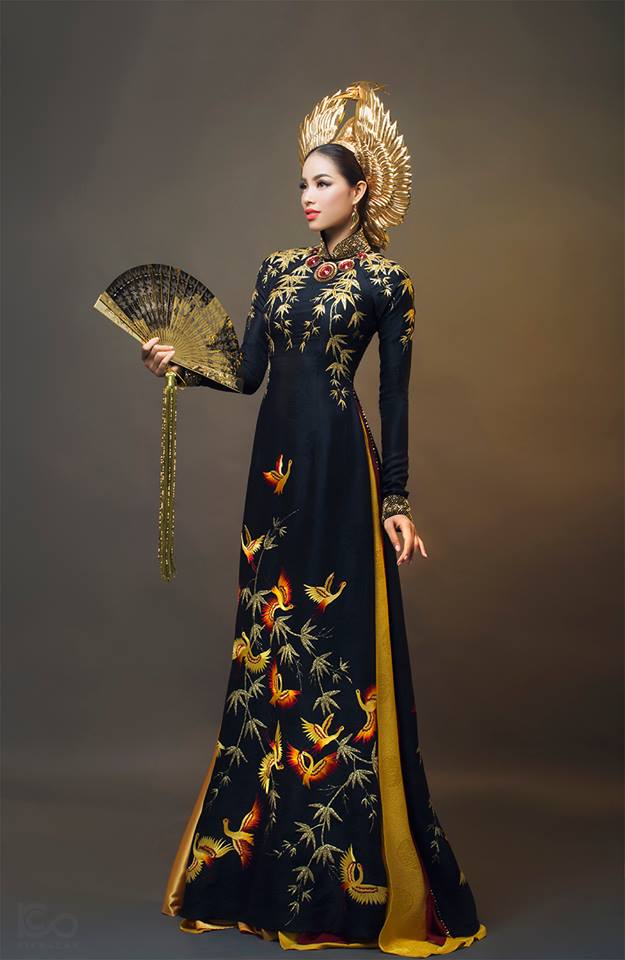 Silk
Silk is another gift that worth your money. It is woven from the silkworms' cocoons. In the past, it is produced only for Vietnamese royalty before it has been widely used throughout the country. At that time, it's been considered as an extremely luxurious gift. Now, however, it is affordable so tourists can buy them for friends and family. What makes it special is that it makes wearers feel cooler in the summer and warmer in the winter. The price for a metre of silk is about 100,000 VND. Silk with lower price is originated from China, having bad quality.
Hand Embroidery
Hand embroidery is one of traditional handicrafts in Vietnam. On the fabric, artisans patiently creates lively pictures of natural scenes such as trees, flowers and birds by colorful threads. This ancient technique even can creat a portrait. In the shop in the ancient towns of Hanoi, you can easily find these hand-embroidered  pieces of clothes and silk pictures in different styles, vibrant colors and its depth of arts. In some shops, you can explain your idea and the embroiderers will help you to create a personalized present for your beloved. A small hand embroidered picture often costs 500,000 VND and the bigger ones are more than 2,000,000 VND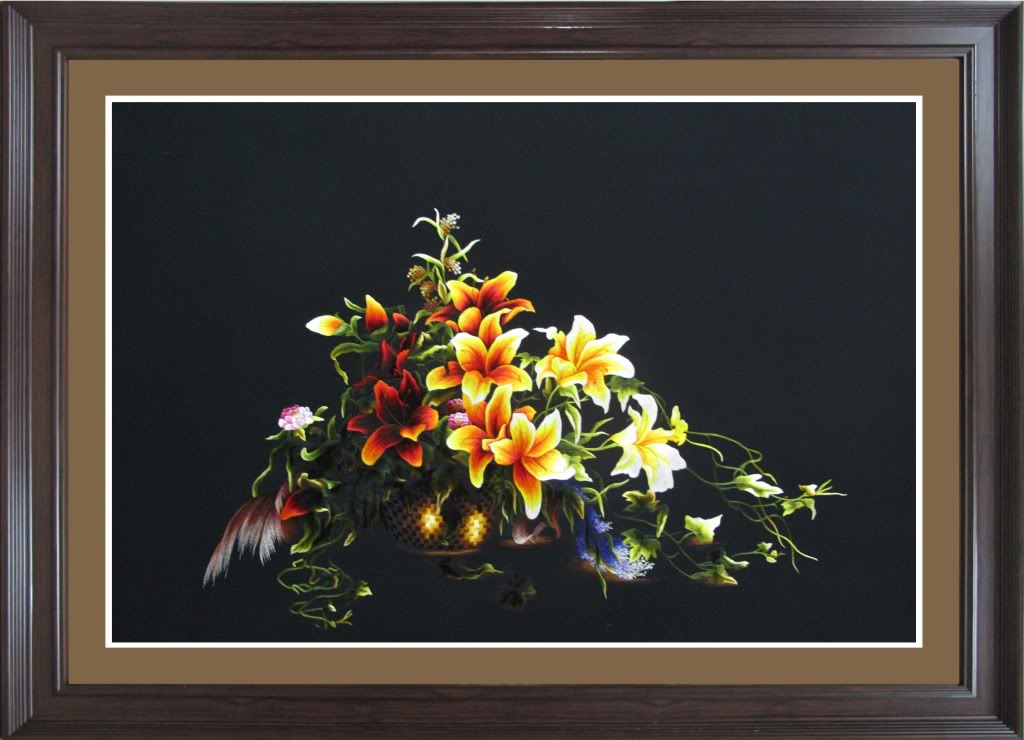 To have better price, you should bargain with the seller. Hope that you can get at least one of them to bring back to your hometown as a gift. I bet that the receiver will like them.
See more:
I Love Vietnam