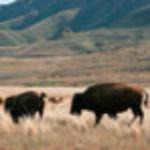 Fran
Sydney, Australia
Our first trip to Viet Nam, won't be our last!
When I began researching for our last minute, 2-week trip to Viet Nam, I had a month in which to plan and book flights. TBH I knew zero about the geography or popular travel spots, so asked my friend Google for help.
Google, in turn, directed me to the endless source of all travel wisdom and knowledge: TripAdvisor Forums. Huge thanks to everyone who generously offers their wisdom there. It was there that Ross recommended planning a trip to Viet Nam, with the assistance of one of many Vietnamese tour operators, and then he mentioned a few.
I went back to Google with my new info, sought out a few more VN tour operators, then contacted three directly.
In the end, it was a battle between two excellent tour companies. Both consultants were pleasant, polite, patient and very capable, but for our particular requirements, Dan (Tram) from Indochina Voyages seemed to more fully listen and understood what we wanted, so we thought it only made sense to go with him.