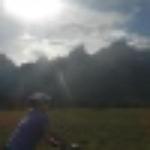 Kathy
United States
Wonderful Trip with Every Detail Planned to Perfection!!!
If you are looking for a fabulous agent to book your trip– this is the one!! I would not hesitate to plan another trip with Indochina Voyages. My daughter, son and I booked a 15 day, 14 night trip to Hanoi, Halong Bay, Hoian, Ho Chi Minh City, Mekong Delta, Phnom Penh, and Siem Reap.
Minh Vu was our agent and he could not have planned a better itinerary for us. When I started planning the trip I did not really know how we were going to be able to organize the details and pick what to see. We had a ton of questions which he answered for us in great detail. Minh Vu listened to what I wanted in the trip – very active, not a lot of downtimes, and planned an adventure filled the vacancy. I am a big worrier and he assured me that all the trip details would all be worked out. Boy, was he correct!! Everything worked like clockwork. In addition, he checked in on us throughout the trip to make sure we were OK and all was going as planned. All the guides were always on time and had a great air-conditioned van with cold water waiting for us. The guides taught us so much about the cities, countries, culture, etc. Every guide added something to the trip with their personality and it was great to be able to spend time with people who were happy to share knowledge about the area we were visiting. We would never have been able to see and learn as much as we did without the local guides and their expertise.
All of our planned tours, meals, hotels, flights were perfectly managed. Everywhere we went we were met with smiles. Some of our highlights of the trip were the street food tour in Hanoi, visiting the ruins at My Son, staying at a beach resort in Hoi An, Vespa tour in Ho Chi Minh, cruising Halong Bay, cyclo ride in Cau Doc and the ruins at Angkor Wat. Also, I cannot forget to mention how much fun we had going to the local markets in most cities and towns. We fell in love with the food in Vietnam. Without the help of the guides and the meals that were planned for us at the restaurants, we would have missed out on a lot of the variety. They did a wonderful job making sure we were introduced to numerous Vietnamese specialties.
Thank you so much to Minh Vu for all your hard work putting together an amazing vacation for us!!