Join in a 2-day trip from Ho Chi Minh City along the majestic Mekong River to experience the rich natural tapestry of the Mekong Delta area. Cruise on a classic boat through small brooks and large canals with a knowledgeable and elegant guide; visit native villages to catch an insight into local culture; witness the full process at work of ancient agricultural in rural farms; and enjoy night time in a family home for a really authentic experience of Vietnam. Indochina travel in Vietnam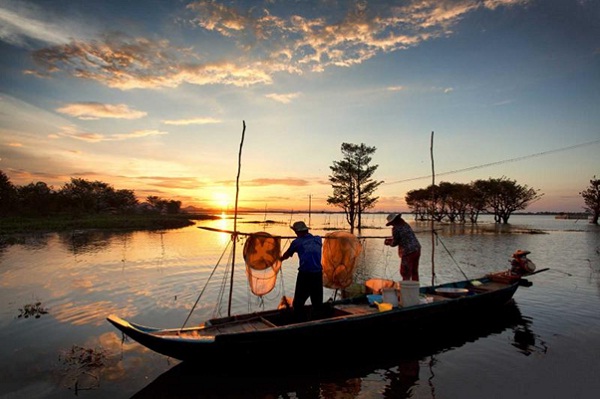 Day 1: Ho Chi Minh City – Mekong Delta
It takes you 2.5 hours to travel by an air-conditioned minivan to the city of My Tho, the stunning gateway to the Mekong Delta. Take in the impressive countryside when you travel and know about the region from your hospitable guide. On arrival in My Tho, one should not miss a chance to be on board of a tiny private boat for a cruise along the charming Mekong River. Gain insight into one of the cottage industries of the region at a fish farm to before moving to other islands for a guided stroll around luxuriant gardens with a chance to sample a wide variety of tropical fruits. A coconut-candy factory and villages in the surroundings is an ideal place to know more about local industries and peaceful daily life of locals.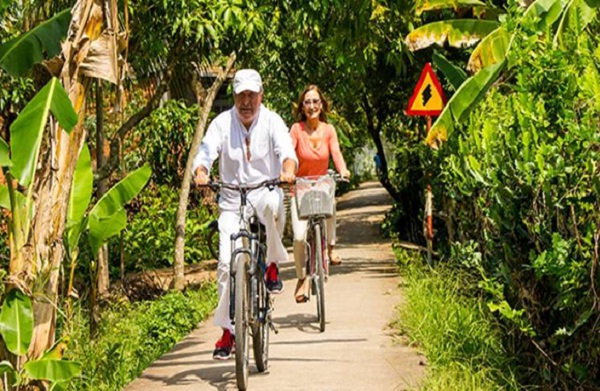 Next skip aboard a xe loi to visit a bee farm, then move to more petit rowboats to travel on the shoal canals of the delta. Enjoy your lunch at a restaurant where your experienced guide talks to you about the regional cuisine and helps you to choose specialty dishes. After an incredibly delicious meal, hop back in your boat and sail narrow brooks through Phoenix Islet, a beautiful destination well known for fish farming. In the afternoon, you arrive at the home of a local family where you are warmly welcomed by the hosts and to listen to the interesting stories about life on the Mekong Delta.
Day 2: Mekong Delta – Ho Chi Minh City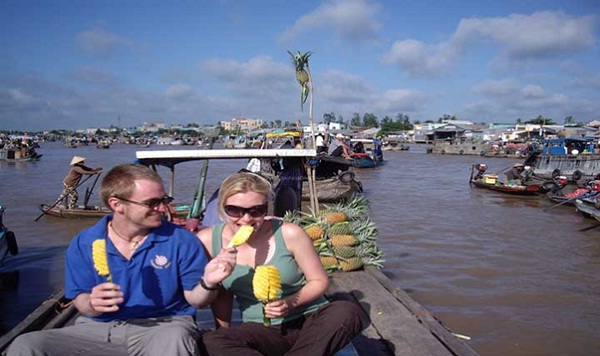 Wake up early enough to enjoy an authentic local breakfast before bicycling around to visit the local market together with your guide. Survey these stores filled with fresh products and other food specialties when morning shoppers bustle about. You can also join in a fun lesson on Vietnamese cuisine in your host's home by helping them prepare lunch. Taste the meal made by yourself before turning to Ho Chi Minh City.
Travel lovers.
Read more: