When thinking about popular means of transport in Vietnam, no debate goes on for too long without mentioning to the bicycle and its important part in the daily life of Vietnamese locals. In many Western countries, most people regard bicycles as a type of sport or a fitness way to exchange. Travel Indochina Vietnam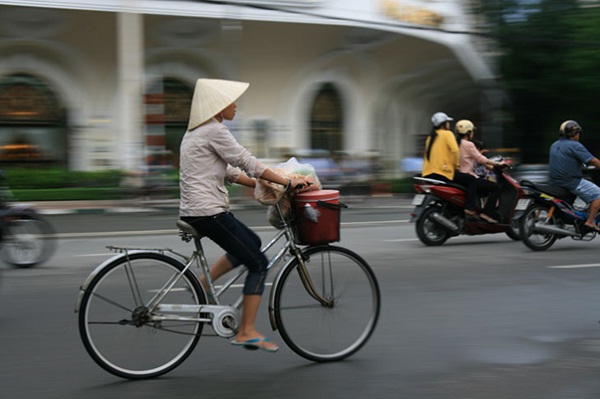 Bicycles have been used not only as a mode of transport but also as a way of germinating earnings for working-class families for many generations in Vietnam. Lives of a lot of people are closely linked with this fundamental carriage because two wheels are what they can live on.
In big cities like Saigon, times are changing. A few years ago in this city, you might meet women wearing the symbolic palm-leaf conical hats traveling to sell bread, vegetables, sticky rice, boiled corn, noodles together with other kinds of Vietnamese specialties directly from their small bicycles. They pile the products in large baskets and fasten them to the pillions of their bicycles with rope. South Vietnam travel packages
While being on back of their bicycles, they could even cycle down winding roads to novel neighborhoods to vend their produce, sometimes calling out to advertise their wares. If finding a place crowded with customers, they could park their bicycles to sell for a few hours, immobile. Long time ago, this was the way the working class in Vietnam made for their living. There are many today's talented and famous people nourished by the loads of food on bicycles of their mothers.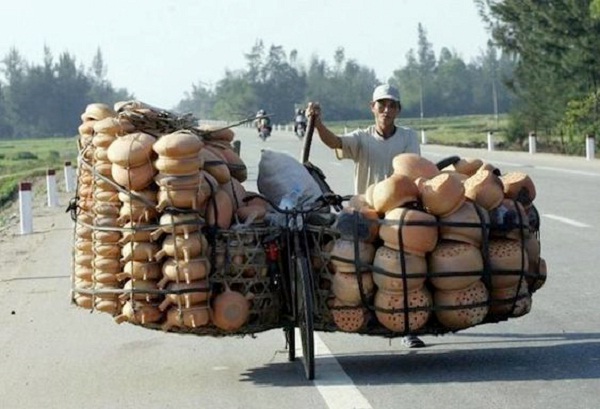 Nowadays, in a metropolis like Saigon, it is rare to find bicycle vendors. The standard of living which has been raised may be the main reason. More people have developed their small companies, changing into businesses in private stores, food stalls or even huge shopping malls. But if you travel on some winding roads by yourself and go straight for the countryside, you might still hear the cries of male or female vendors selling their local products from the backs of their bicycles. In some cases, if you are lucky, you will even go across paths with a vendor providing you with colorful flowers and a closer glimpse of the past.
Today, a lot of people, especially students, regard bicycles as a practical and reasonably priced transport. It is also so cute to see boyfriends sometimes give their girlfriends bike rides to high school or university and then coming back home. When the time passes by, rain or shine, stormy or calm, petit hearts are still melted by the first date on a bicycle, which may sweep them away into new love. For people in Vietnam, bicycles and love go together in a way that is simple, lovely and innocent.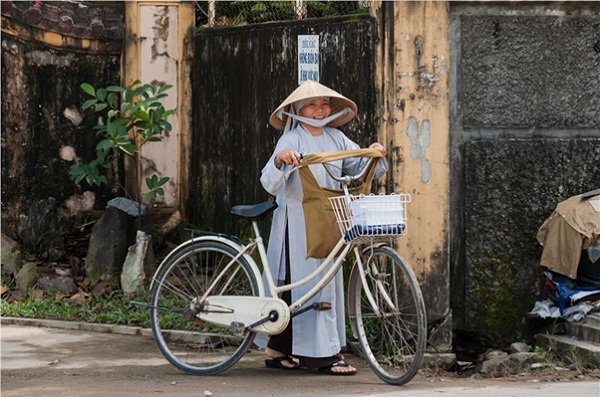 To experience Vietnam, riding a bike can be one of the most exceptionally rewarding ways. Let's imagine pedaling along the peaceful road on the beautiful coast of Nha Trang, enjoying the fresh atmosphere and feeling the soft wind in your hair, sampling the salty taste of the sea on your tongue, all while giving your femurs and calves an excellent exercises.
Travel lovers.
Read more: