Mi Quang (Quang noodle) seems to be the most famous dish among many unique dishes in Quang Nam, which locals would be more than willing to present every time a visitor comes to this central province. Indochina travel agency
 Enjoy Quang noodle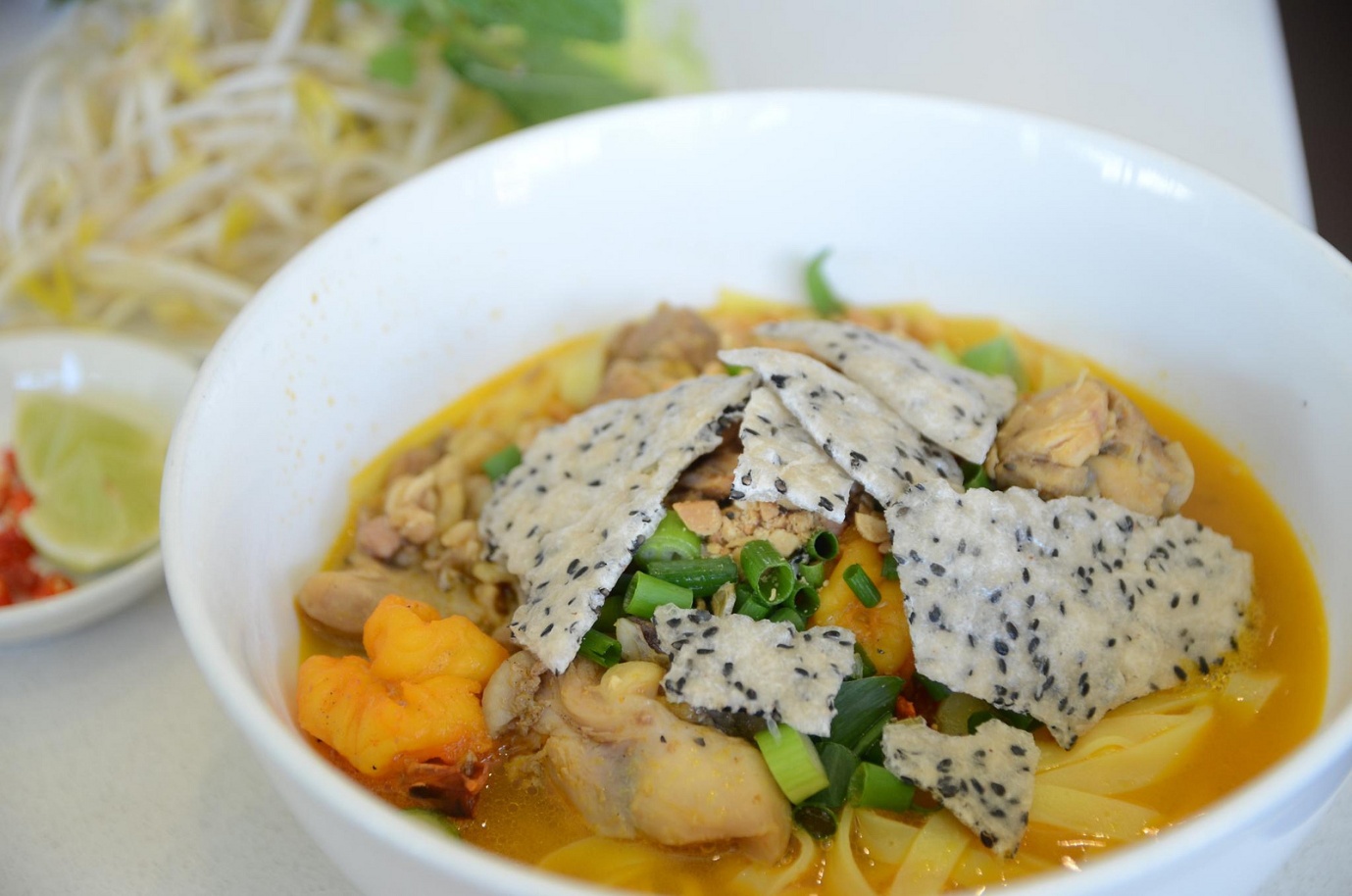 Quang noodles, like Hanoi beef noodle soup and Hue beef noodle soup, is the combination of noodles and broth. However, it is the amount of broth that makes Quang noodle soups different from most Vietnam's normal noodle soups. Unlike other noodle soup bowls in Vietnam, which has broth almost completely covering the noodles, Quang noodle has only enough broth to slurp during the meal.
A bowl of Quang noodle contains noodles, broth together with a wide range of toppings. Toppings for Mi Quang are very diverse: a half of boiled egg, shrimp, some slices of fish, chicken, beef or pork. Moreover, for authentic taste of Quang noodles, they also add toasted Vietnamese sesame rice cracker, fresh vegetable and roasted peanut on the top of the bowl. You can enjoy this unique noodle as a wonderful dish for breakfast, lunch and dinner as well.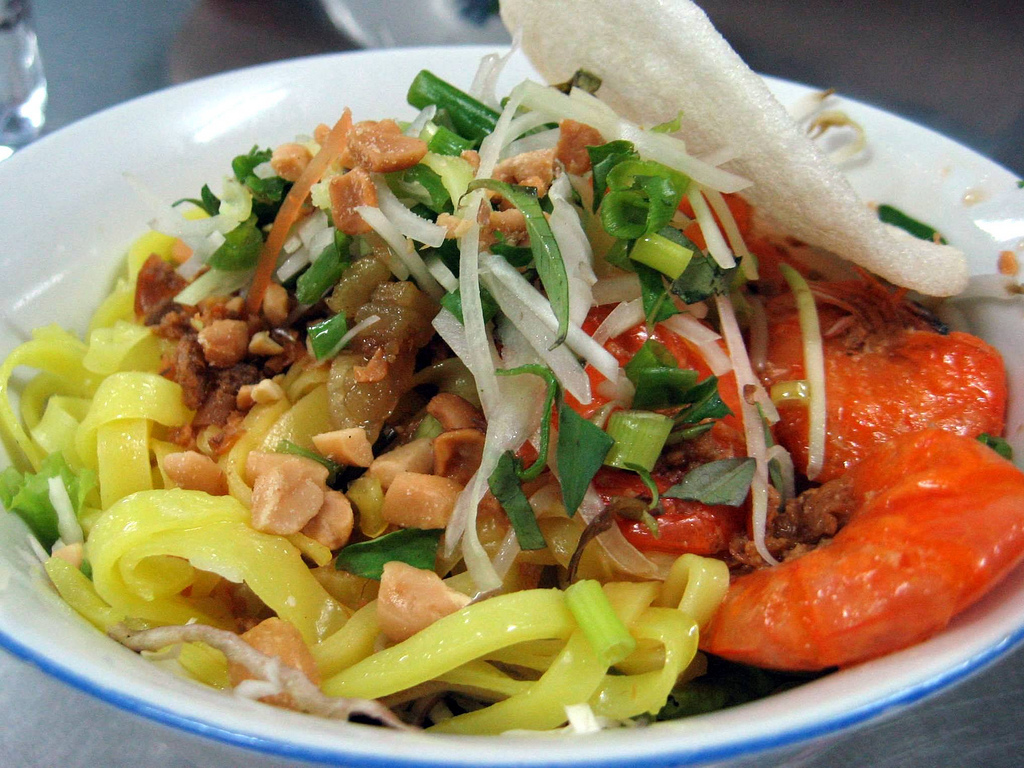 In Danang and Quang Nam, there are many Quang noodle restaurants. Each area is famous for its own recipe. For example, chicken noodle is at its best in Tuy Loan, Hoa Vang District, Danang City while Thanh Chiem Village in Triem Nam Village, Dien Phuong Commune, Dien Ban District, Quang Nam Province is well known for shrimp noodle. cruise mekong
And once coming to the land of Quang Nam, tourists are highly recommended to get an amazing chance to sample the authentic flavor of this signature dish in Phu Chiem, which is believed to be the birthplace of the noodle.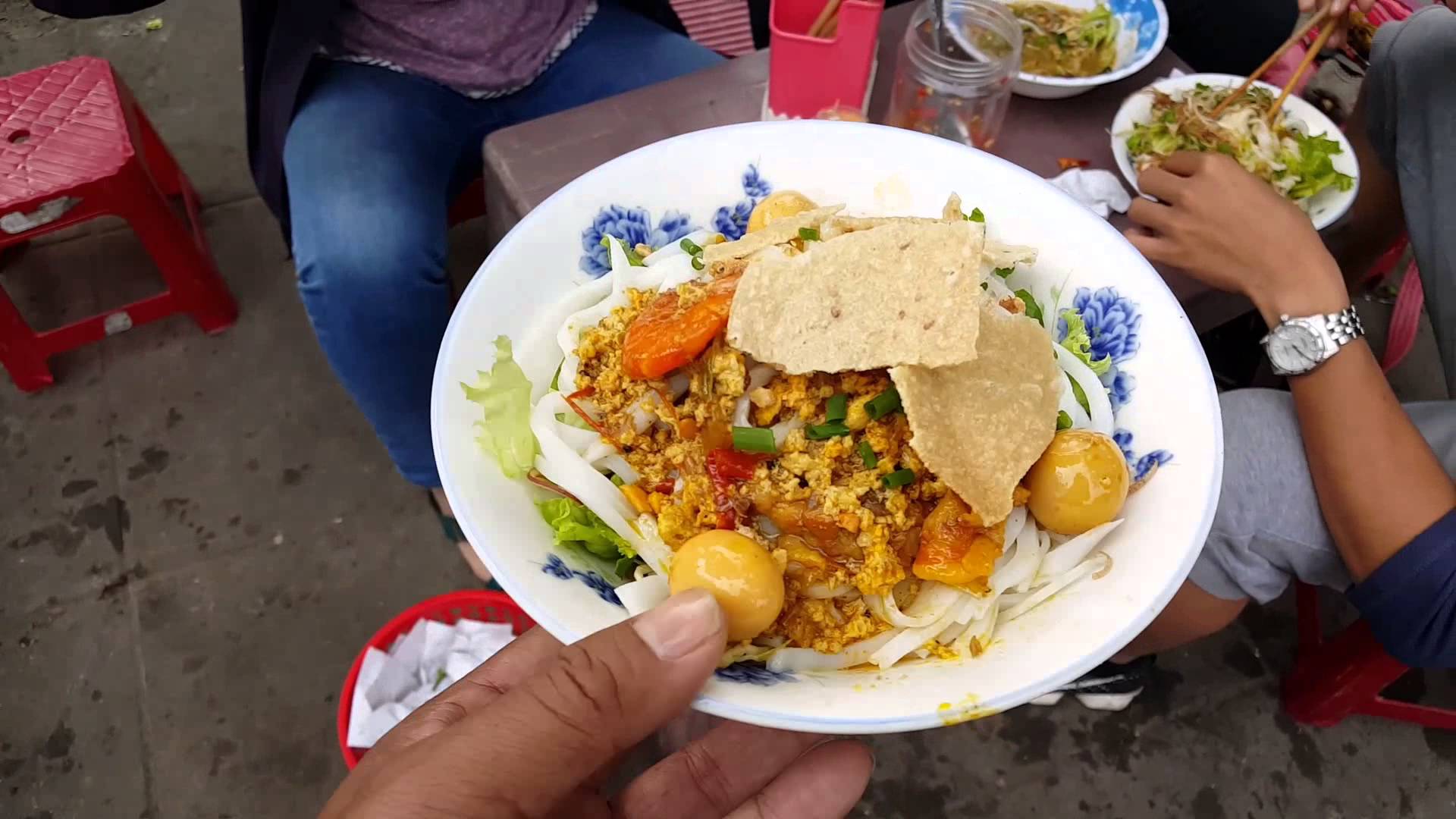 It is the broth, which takes a lot of effort to make that makes a bowl of Quang noodle in Phu Chiem special. First of all, peanuts are boiled and then grounded to extract milk, which is then well mixed with paddy field crabs' ground meat. Afterwards, the mixture is cooked with shrimp that is mixed with peanut oil for a while after being roasted with salt. Then, they add thit ba roi (fat and lean meat) into the broth before cooking it for 15 more minutes.
The noodles used for Phu Chiem's Quang noodles are made from the rice grown near the Thu Bon River flowing through Quang Nam. From very early in the morning, travelers coming to Phu Chiem can easily see local women preparing their stalls to sell Quang noodle to gourmets. Some even buy and put this dish on their bamboo burdens to bring it to nearby districts in the province.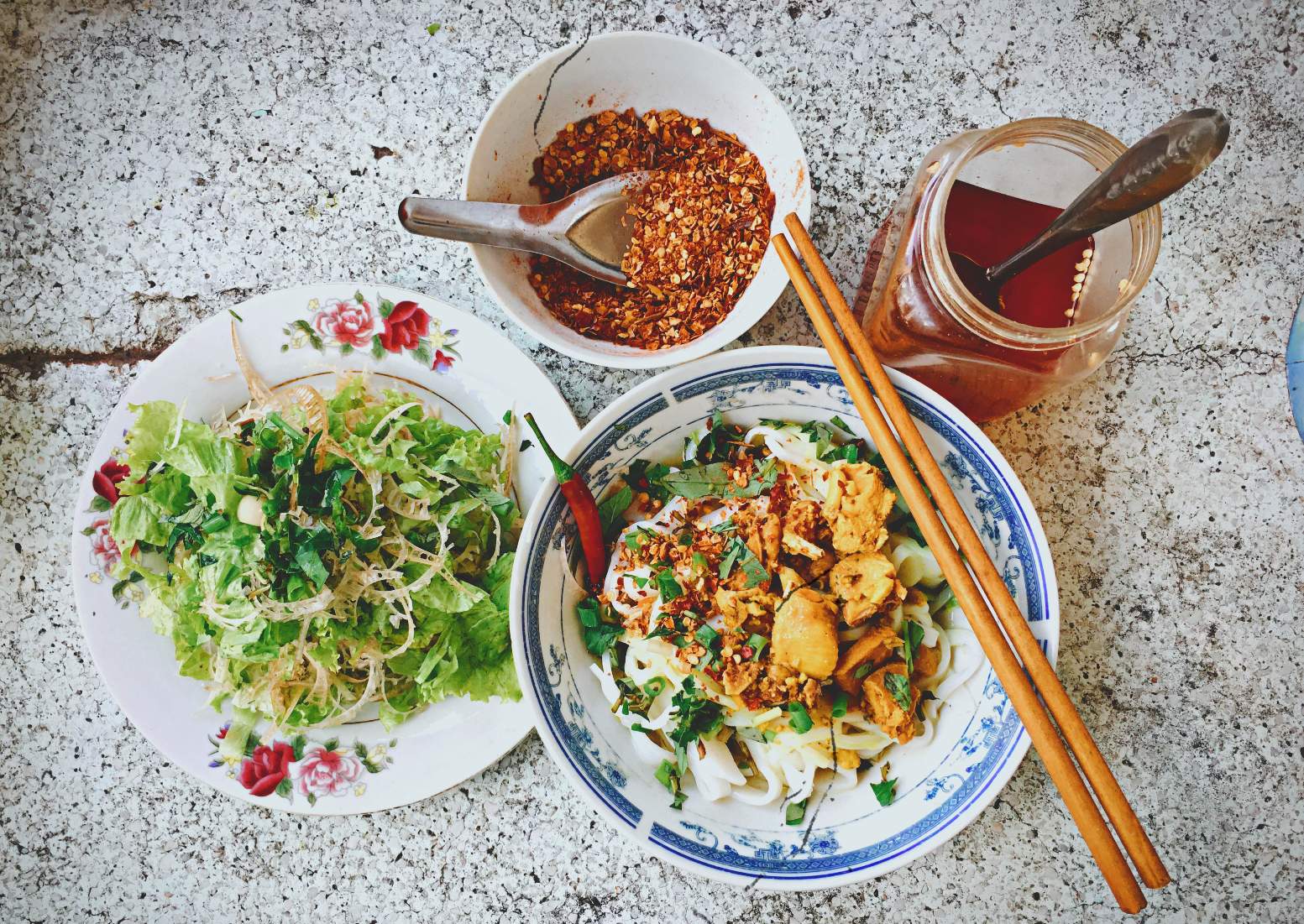 With the red-orange broth created from field shrimps and crabs, a bowl of Quang noodle on the land of Phu Chiem catches the eyes of all diners. What make this dish an exquisite one (given the way its broth is cooked), but still plain and rustic, are raw vegetables all coming from gardens of local noodle sellers, served along with this dish.
Through many generations, while the noodles are not too soft or tough, the awesome and typical taste of Quang noodle of Phu Chiem is still well-preserved with its greasy and fragrant broth.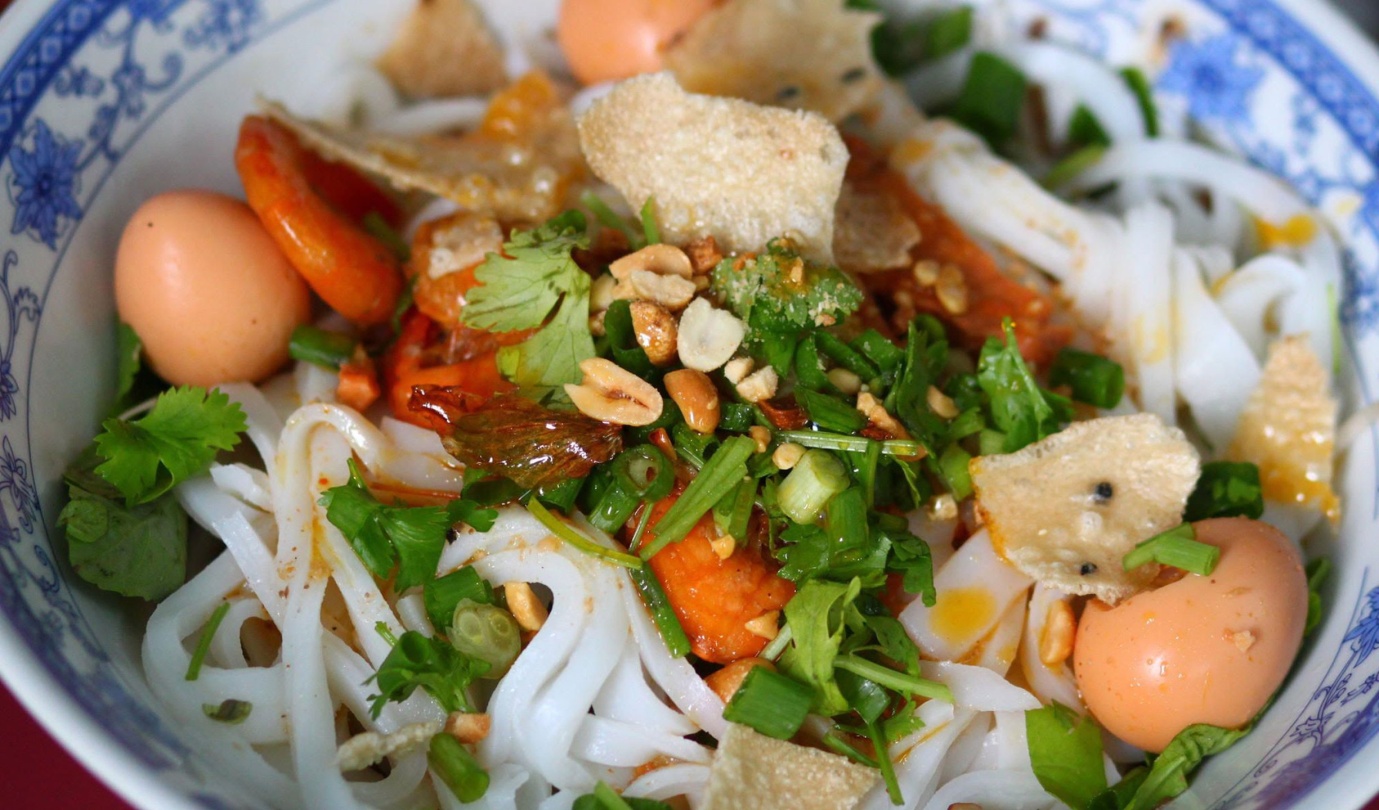 Not only famous throughout Vietnam, Quang noodle has also stepped out of the Central region of Vietnam and even gone abroad. To fit the eating habits of people in different regions, its taste has also been changed less or more. Therefore, tasting the dish right in its hometown would be a worthy experience.
See more:
Asia Travel Lover