If you want to travel to a tourist destination that is ancient and beautiful with a low cost, It seems one of the best choices. Being a very old town in Myanmar, It is well-known for thousands of temples and pagodas. Simple and natural features of this area have attracted a number of tourists from all over the world. Had a tour to Bagan in 2015, I would share you some of my own experiences when traveling to this place. Indochina travel tours
Introduction of Bagan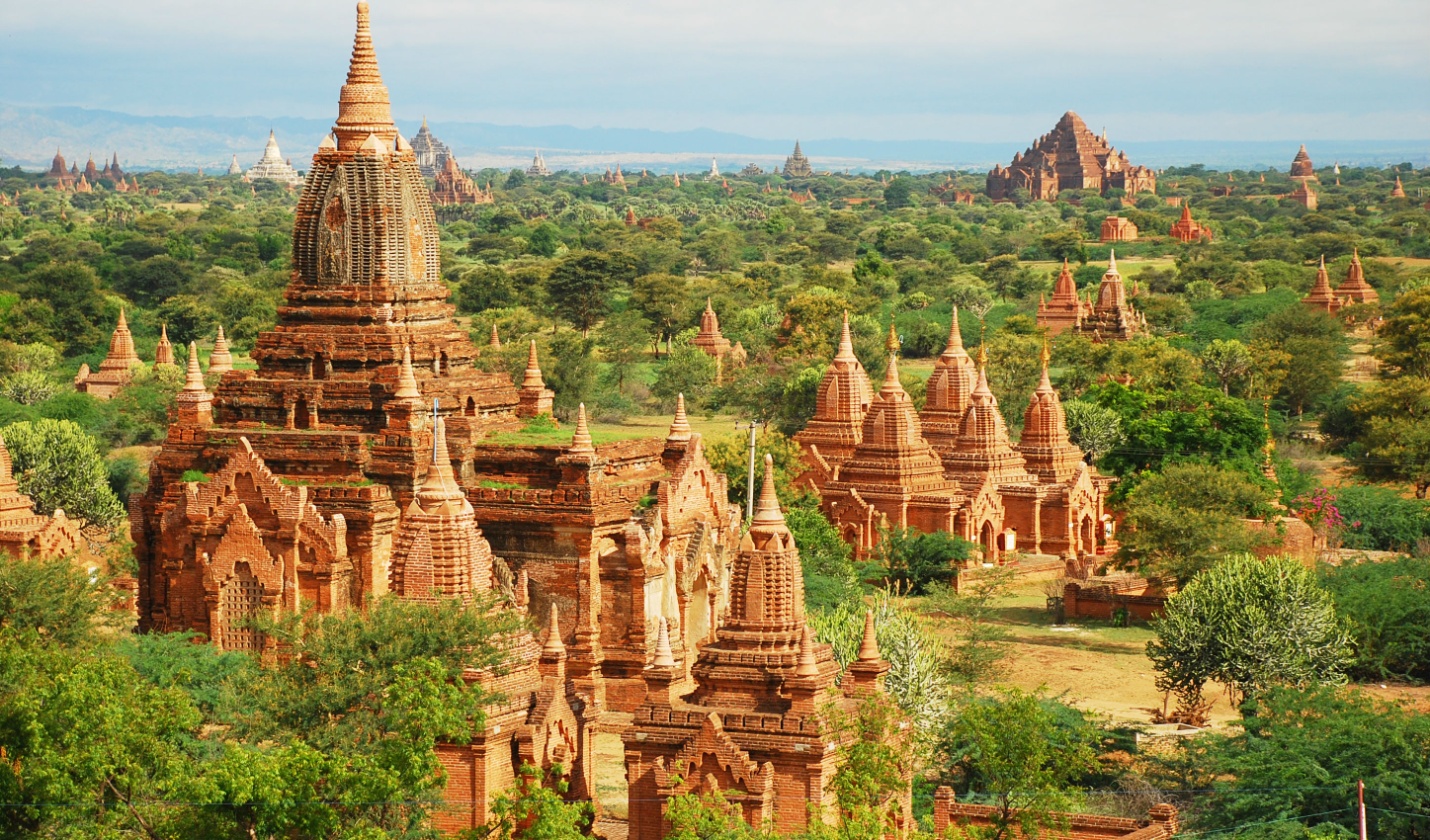 Bagan is located 18 miles from South of Mandalay and 429 miles north of Yangon, Myanmar. From the 9th to 13th centuries, Bagan was the capital city of the Kingdom of Bagan. Originally, about 10 thousand of monuments were constructed in this place, but over time, due to the weather, it could maintain over 2 thousands of temples and pagodas today.
Weather
The weather in Bagan is pretty hot all the time, except for January and February, when it becomes colder. I traveled to Bagan in early February, it  was quite cold, luckily I bring enough warm clothes. July and August are said to be the rain season of this area so the number of tourists often decreases at that time.
How to get Bagan?
There are 2 choices for you to get to here from Yangon –  the capital of Myanmar: Local airlines or bus. Travel by motorbike doesn't seem a good idea due to the very far distance. I chose bus because it's much cheaper, and the seats are also comfortable and convenient. You are also able to travel by plane. There are a lot of available local airlines such as Air Bagan, Air Mandalay, Air KBZ, and Yangon Airways. The average price of the ticket is about $ 80 to $ 100 for the one-way trip. However, traveling by plane is not as comfortable as I think. The planes are small, narrow and sometimes stops to get passengers.
I found that the most favorite transportation of tourists in Bagan is horse cart. You can rent one with only about 25000kyats for the whole day. You can also rent a tourist guide to go with but in fact, I think it's not necessary because the horse cart diver can introduce to you some main destinations in this area. Vietnam travel tours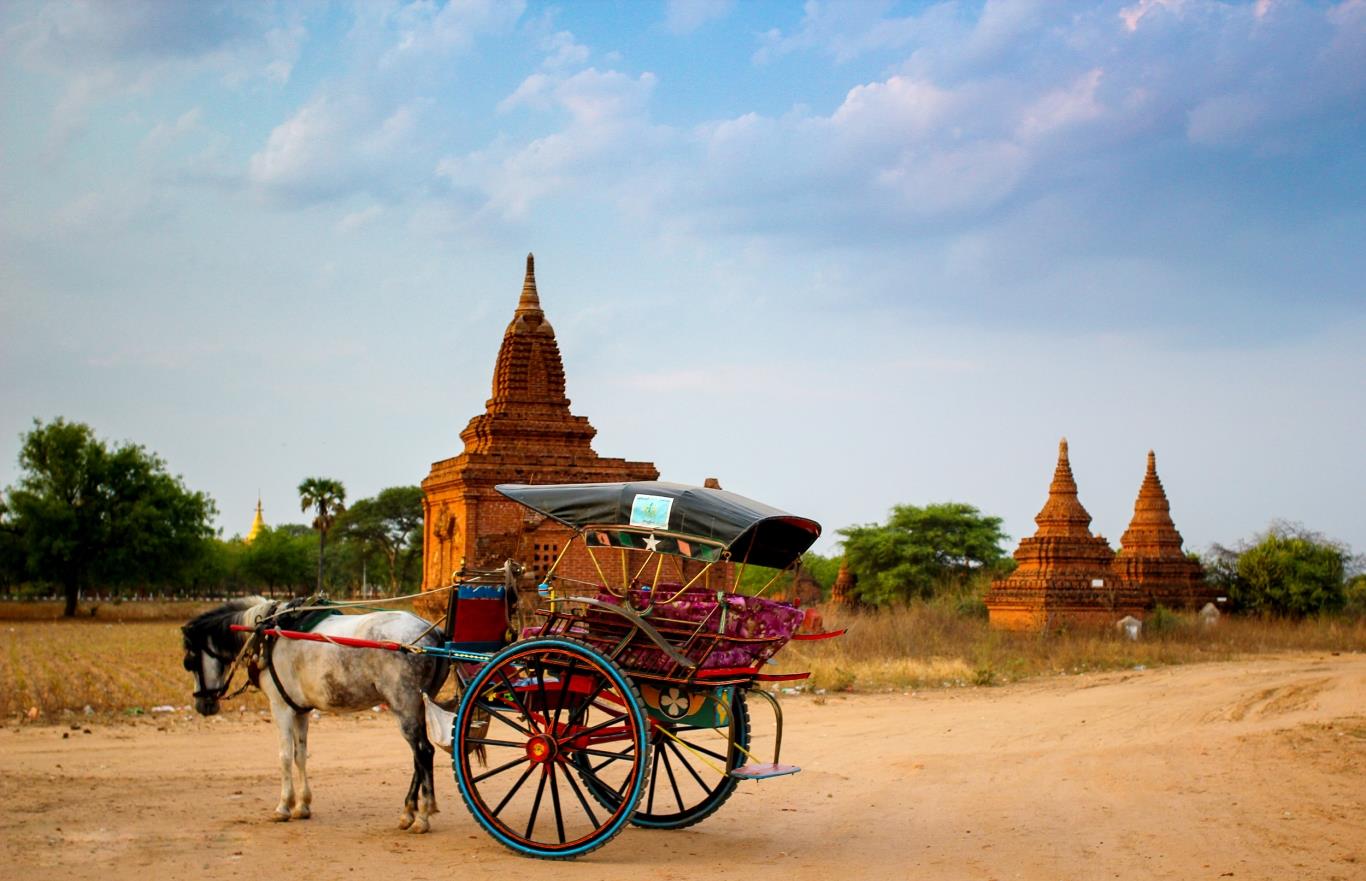 Another good selection for you is travel by electric bicycle. The cost for renting one is about 7000 kyats per day. Personally, I love bicycle the most, maybe because I get used to cycling, I did not feel too exhausted. With a bicycle, I could drop by anywhere I like. Sometimes I saw many tourists explore the city by balloons since you can get the over view .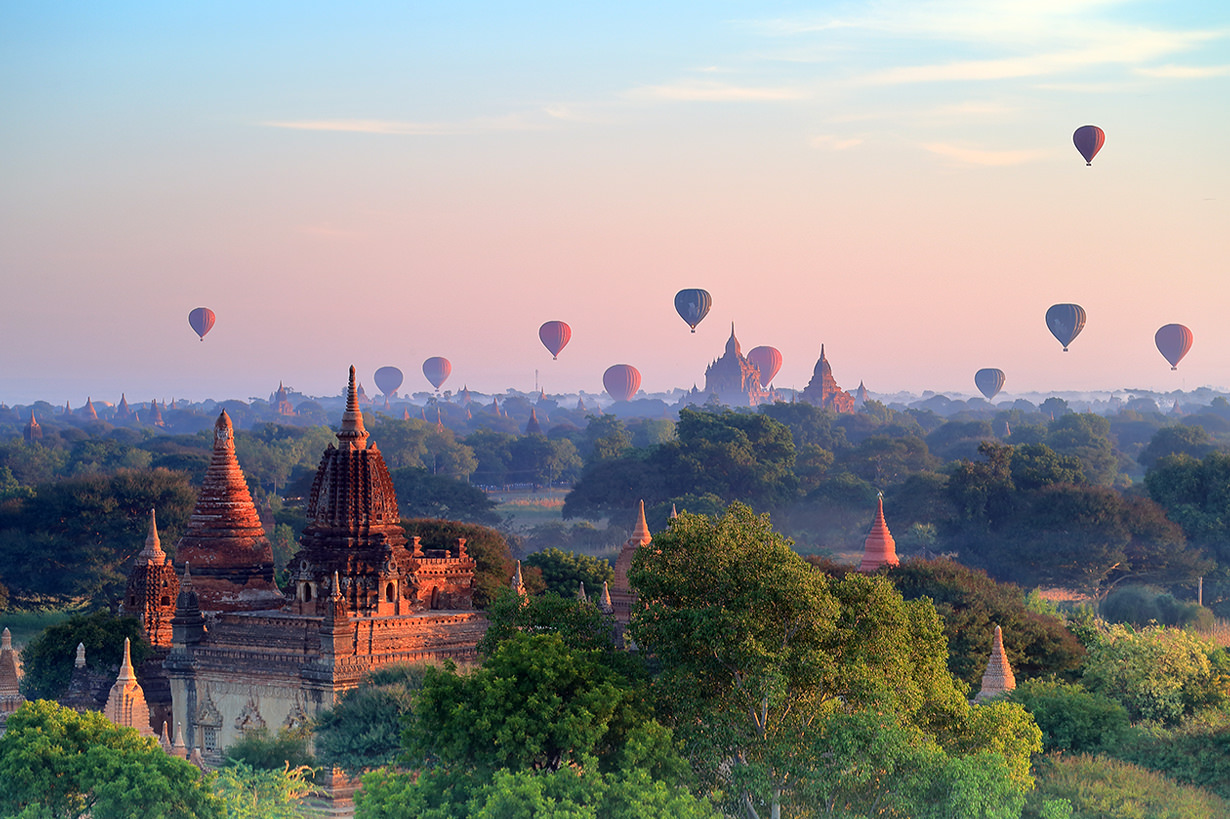 Other things that you should keep in mind
Firstly, Bagan has a lot of temples and pagodas so you should wear suitable clothes. Avoid too short ones would be a good decision.
Secondly, Myanmar exercise area price system, so when you get Bagan you have to pay about 25000 kyats for an entrance ticket. Keep in mind that you hold this ticket for a whole trip to make sure that you don't have to pay one more time.
Lastly, ATM is unpopular in Bagan, therefore just prepare enough cash for the trip.
Hopefully, my experience would be useful for you. Certainly, traveling to Bagan will be your amazing memory!
See more:
Asia Travel Lover