Ben Thanh Market is a large marketplace in central Hồ Chí Minh City, Vietnam in District 1. The market is one of the earliest surviving structures in Saigon and an important symbol of Hồ Chí Minh City, popular with tourists seeking local handicrafts, textiles, áo dài and souvenirs, as well as local cuisine.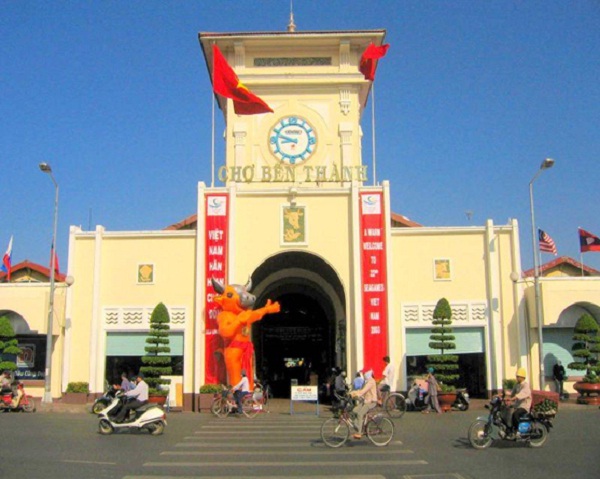 Covering an area of over 13,000 square  meters, the market is separated from the adjacent blocks by four streets. Its north side borders Le Thanh Ton Street, the east side Phan Boi Chau and the west side Phan Chu Trinh. To the south, the market faces Quach Thi Trang Square. Vietnam tours packages
Ben Thanh is firstly well-known as the place for real Vietnamese food. There a number of vendors and food stalls in the market food section that offers guests dishes freshly made to the order. Several food vendors have set up shop in the market, making it an easy spot for you try a variety of popular street food dishes. At the rear, a wet market sells fresh produce, meat and fish from morning till around lunchtime. Here, one can taste various kinds of local dishes like banh xeo, banh cuon, banh beo, cha gio, etc.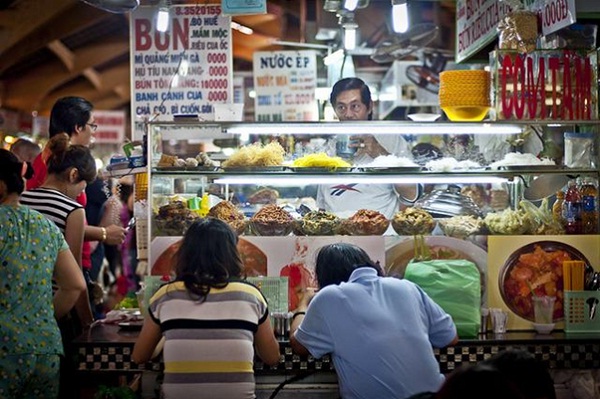 Everything that is commonly eaten, worn or used by the Saigonese is piled high: vegetables, dried fruit, meats, spices, scorpions in alcohol, sweets, tobacco, clothing, one-day suits, wristwatches, blingtastic jewellery, hardware and more spill forth from a profusion of stalls. Souvenir items can be found in equal abundance. This is a feast for the senses.Take in the sounds: the excited chatter of shoppers and the pitch of vendors' voices rising into the steaming night. Indochina tours Vietnam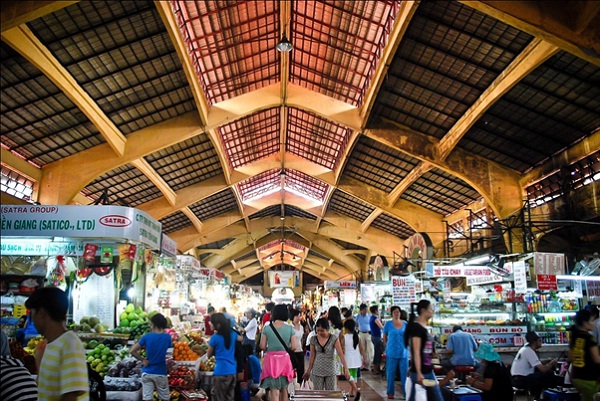 During the day, traders and positions are on the inside of the building of the market, but the evening (after 18:00), the market closes to make way for the called Ben Thanh night market. When night falls, restaurants around the perimeter of the market open their doors creating a vibrant street side scene filling the air with the scents of wok-fried noodles, barbecued fish and meats. A part of traders mounted their street stalls and shelves on the outside of the Ben Thanh market and all the restaurants and food without exception, stalls continue its activity at the gates of Ben Thanh market.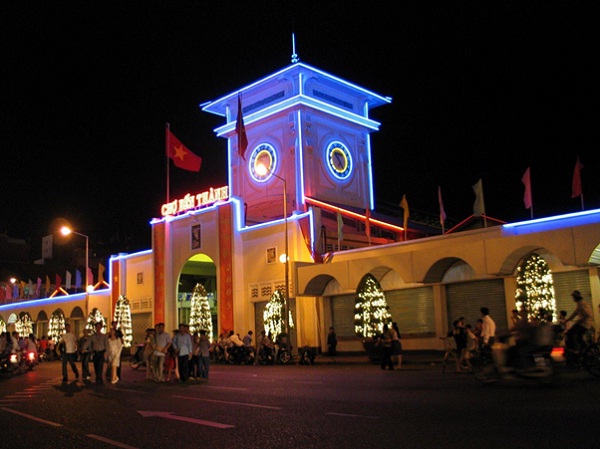 One of Saigon's oldest landmarks, Ben Thanh offers a great atmosphere that is absolutely authentically Vietnamese. Breathe in the sweet spiced air – chili, tamarind, ginger – and witness the bright array of colors from exotic fruits to beautiful silks. Try the food stalls for authentic dishes at local prices. This is a rich experience at the beating heart of the city, equally exciting for shoppers and spectators.
Being a bustling market in the daytime and a social center after sunset, Ben Thanh Market is absolutely a must-see attraction of the most dynamic city of Vietnam.
Asia travel.
Read more: