Mekong River is also known as the Cuu Long river. One of the most beautiful places to travel in the An Giang Mekong Vietnam is An Giang – especially known for Chau Doc.
Travelling to Chau Doc Vietnam is attracted visitors perhaps not so strange when this journey associated with the pilgrimage meaningful. However, not merely Chau Doc pilgrimage that also owns the beautiful scenery and rich culture. Indochina travel Vietnam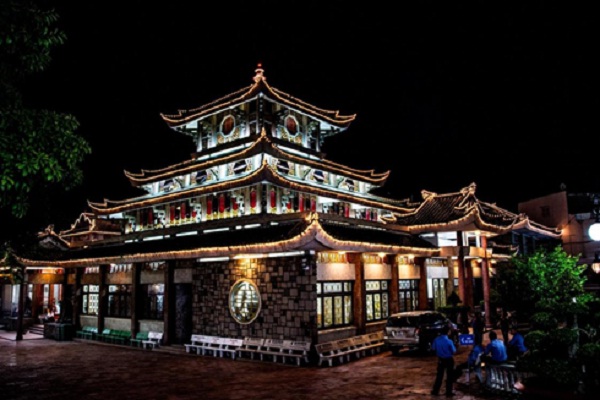 Along with the city of Long Xuyen and Chau Doc is one of two cities in An Giang province has an important position in the economic development of the region Mekong Delta. There Chau Doc Tinh Bien international border gate to Cambodia. The city is investing in infrastructure is quite good in the last few years. Whereas before most tourists know Chau Doc because there is Ba Chua Xu Temple, the sacred pilgrimage site today, Chau Doc is known for many great things such as beautiful scenery charming, economic and tourism development, cultural diversity and as a transit point to visit the many neighborhoods and Cambodia travel itinerary.
Tay An Pagoda:
Tay An pagoda also known Sam Mountain or ancient Xi'an, is a Buddhist temple located at the junction, adjacent foothills Sam. It was built at a height of 284m above the sea, the way the word "triangle ", style of Indian art and Islamic art, architecture combined with ancient pagodas in Vietnam. Xian Temple is not only a place of pilgrimage, worship, but also famous tourist sights of An Giang.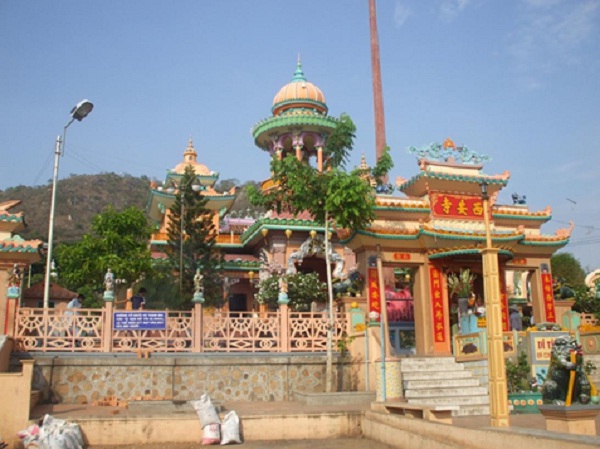 Chau Doc floating village:
The most unique tourist attractions in Chau Doc are a floating village, unique cultural style of the wet land. Canoes and boats are the main means of every family in this floating village. Visit here, you can see each raft as an apartment connected together stretches along both banks of the river. Each owner has at least 3-4 friends of raft, often adding a raft live side pairs. In particular, recently, some people tend to play down the river raft settlers. Family life is encapsulated in the raft 4m long, 7-8m.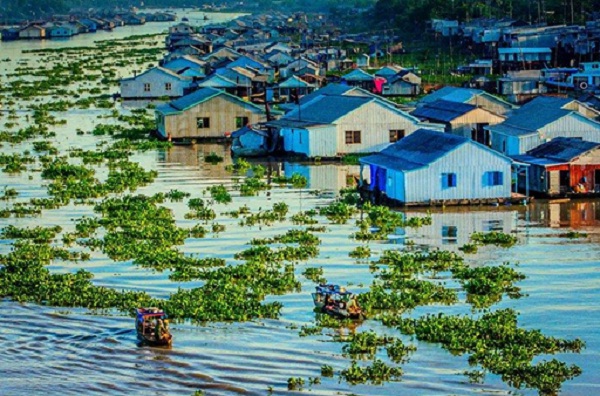 "Ba Chua Xu" Temple
Located at the foot of Sam Mountain, Nui Sam Ward, Chau Doc town. Ba Temple built tower architecture blooming lotus flower, three-story staircase roof, blue tile pattern with bold art. Every year from 23 to 27/4 lunar calendar, people here Vía She festival to pray and commemorate the merits of someone to help pacify the people, good weather board.
Cham Chau Giang Village
Chau Giang ferry tourists to come to Con Tien, where the Cham people live in An Giang. Peaceful village is a mosque and many houses unique stilt. Come to Cham village, visitors have the opportunity to understand more about the culture, craft and textile products enjoy unique cuisine.
Sam mountain:
Sam Mountain High is located in the plains 284m, about 5 kilometers long with a road running vehicles around the mountain to the top. Sam Mountain and other mountains of the Seven Mountains is the scenic highlights a romantic nature in the Southwest. According to legend, the mountain appears more flexible, so people from all over the country on this very crowded ritual. Since this is the sacred mountains, should have nearly 200 temples and pagodas, shrines, temples are scattered at the foot of the mountains, slopes and even on the top. On top of the mountain with a fortress built during the French.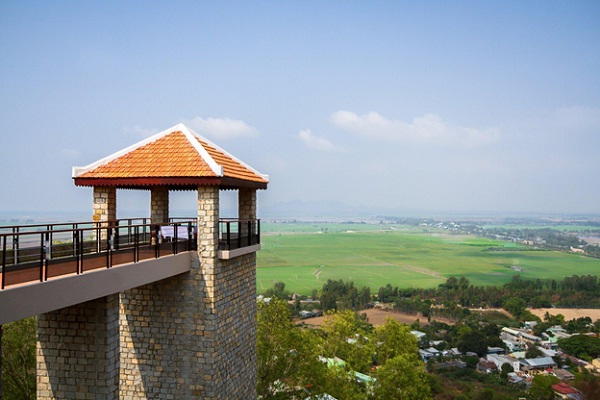 I Love Vietnam.
Read more: