Even though it is not amongst the longest, the Mekong River is one of the greatest one in the world. This some 4,300 km long river rises on the Tibet Plateau, goes through several countries and finally flows out into the East Sea. The amazing trip down from Phnom Penh – the capital city of Cambodia into the Mekong Delta cruise in Vietnam has become a popular choice in itself while there are enough within the Mekong Delta itself to justify a vacation in Vietnam without venturing farther. This Delta in the south west is close enough to Ho Chi Minh City so that foreign travelers who come in with Vietnam travel plans can simply do a day trip if they want.
How to get there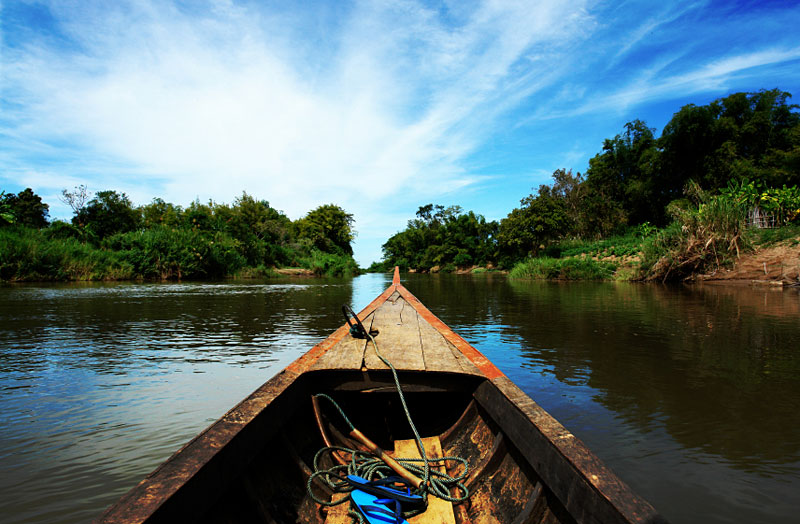 While some provinces share the same border with Cambodia and others do cruise down the Mekong from Phnom Penh into Vietnam, a large number of travelers choose to arrive via Ho Chi Minh City to the east. This city owns some convenient connections with the other provinces and cities in Vietnam and of course abroad via its International Airport. It is straightforward and comfortable to travel by road from Ho Chi Minh City.
Things to see and do
You can simply cruise its waters but there is actually much more interesting things to do on your Vietnam family tours:
The coastline
Religious, cultural and historical attractions
The floating markets
Local villages and observe the people's daily lives
The wildlife on land, in the waters and in the air
Best time to visit
The dry season lasting from December to May is considered as the best option for Vietnam travel packages that feature the Mekong Delta. However, it does not mean that you should ignore the other months. Even though there is flooding at times, only as it is the rainy season it does not mean that these private tours in Vietnam need to be spoilt. Most time of the day is dry and the rain may only be an afternoon shower. Mekong river cruise
Summer: fruit picking season at the Mekong Delta's orchards
The Mekong Delta may be hot and humid from May to August, but this time, when many kinds of tropical fruits are fully grown and ready to eaten, is an ideal time to visit this delta. If having a chance to the Mekong Delta in this time, people who love fresh tropical fruits can savor and enjoy some amazing fruits such as star apple, grapefruit, pineapple, mango and others. Besides, observing simple local daily life, having honey tea with the sound of Southern Vietnamese folk music and sampling delicious coconut candy after taking a boat ride under shade of water coconut tree along natural canals are great experiences you can have there.
Floating season: best time to visit the Mekong Delta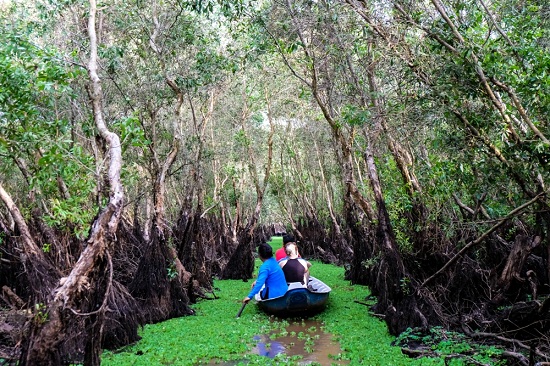 Lasting from September to November, the floating season in Mekong Delta is considered as the best time to visit this region. During their trip to Mekong Delta in these months, travelers will definitely have great experiences. People also call floating season as flood season, but they do not consider flooding as a kind of natural disaster. It even gives local people many benefits including fertile alluvium and many maritime products. In the floating season, Tra Su Cajuput Forest, which is perfect for you to explore wild life of birds is the best place you should visit.
Spring: exciting atmosphere of Tet holiday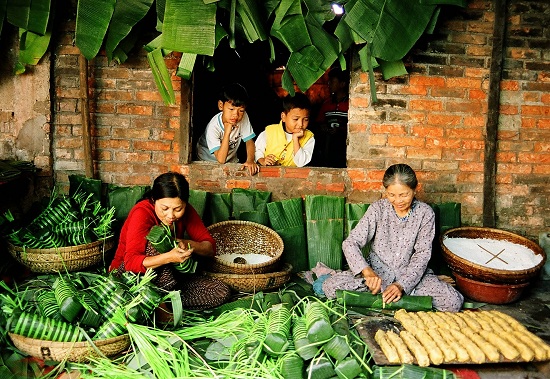 The most important festival and public holiday in Vietnam is Tet – Vietnamese New Year. Tet festival in the Mekong Delta area is quite different from those in the big cities such as Hanoi or Ho Chi Minh City. Enjoying Tet in the Mekong Delta, you will know more about the rich culture of Southwestern people at Tet with traditional Vietnamese food and festivals, all family members have a warm meal together. In addition, if you want to take some nice photos, don't forget to pay a visit to old flower villages such as Cai Mon, Thoi Nhut and Tan Quy Dong.
See more:
Asia Travel Lover