If you are visiting Saigon, the Cu Chi tunnels are a site well worth seeing. However, visiting them on a tour can take the majority of a day as they are roughly 70km round trip from the center of Ho Chi Minh City. They seem unreachable when time in the city is limited, but fear not: it is possible to get there and back to Saigon center and still have half a day to spare.
For more information, please view Saigon phnom penh boat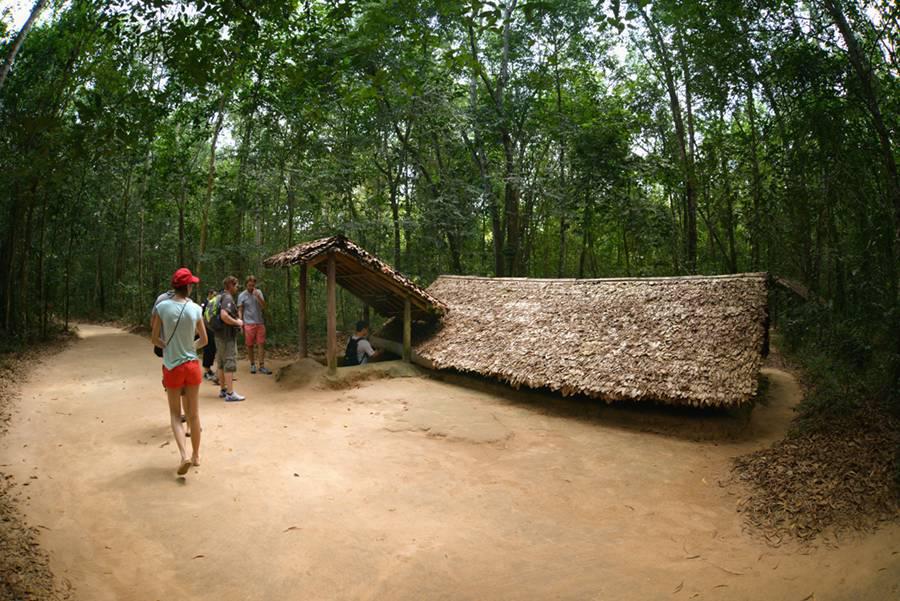 The first thing to do for the trip is hiring a taxi. As you will want to get an early start to the day, you should do this the night before. Giving you a round trip to the tunnels, a taxi will cost you around 800,000 VND ($35) (six hours), expect 50,000 extra for every additional hour. Get the taxi driver pick you up at 6am to take you to Cu Chi when it opens at 7am.
As you do not have to wait for the larger groups to slowly go through the narrow tunnels, it is great to beat them by being early, which should be an advantage. Also, independently visiting the tunnels, not being part of any larger tour groups, you will have more private time and a much more intimate experience with your tunnel guide.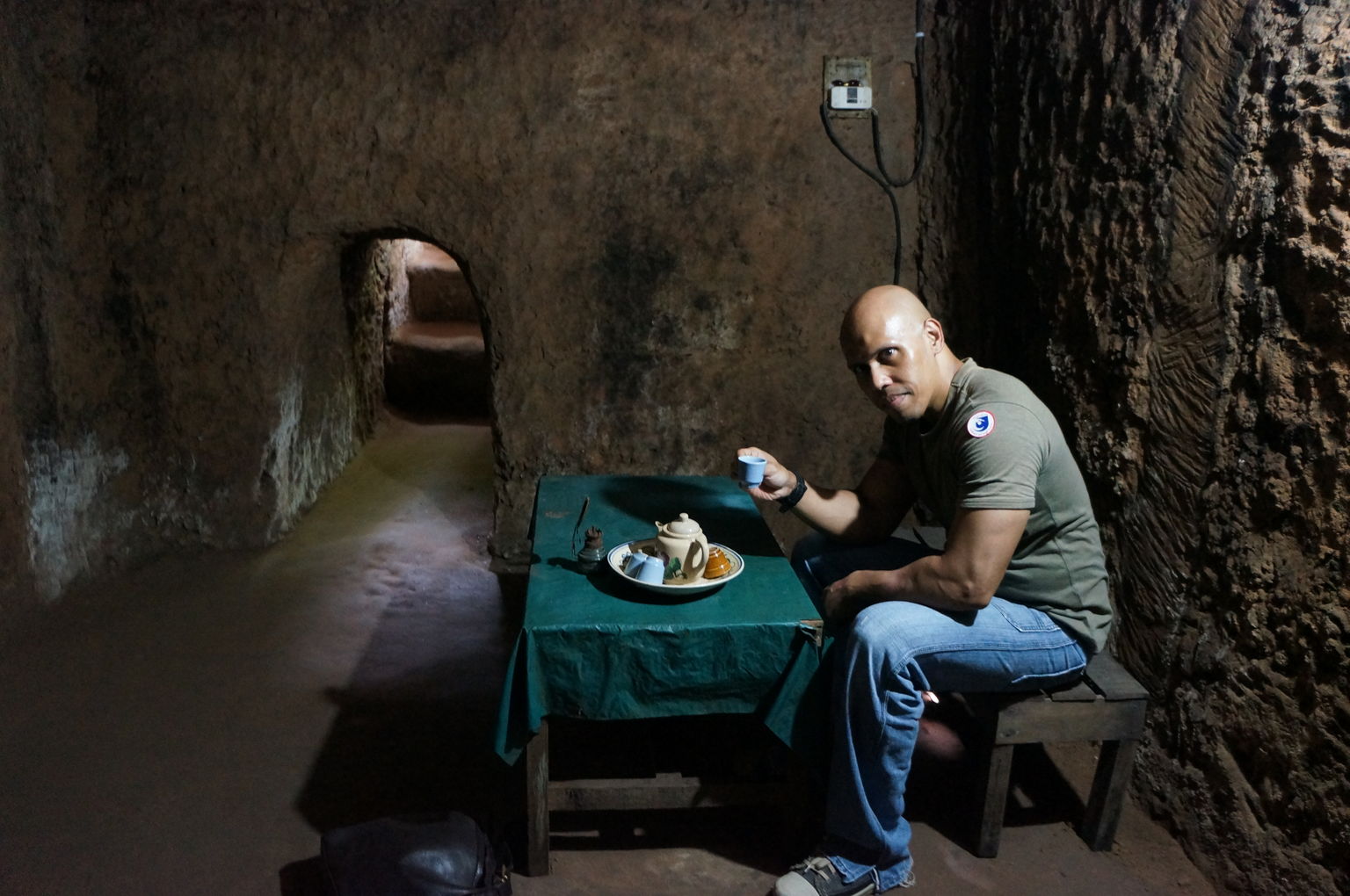 You can have much more time in the tunnels for pictures as you do not need to wait for the tour group stragglers, and if you are lucky, your tour guide can be a bit of a photographer herself/himself. However, as you will be one of the first people through the tunnels, one thing to watch out for is that the bats living in these underground areas might not have been scared off to other hiding spots yet. On your crawl through, be prepared to feel a bat brush by.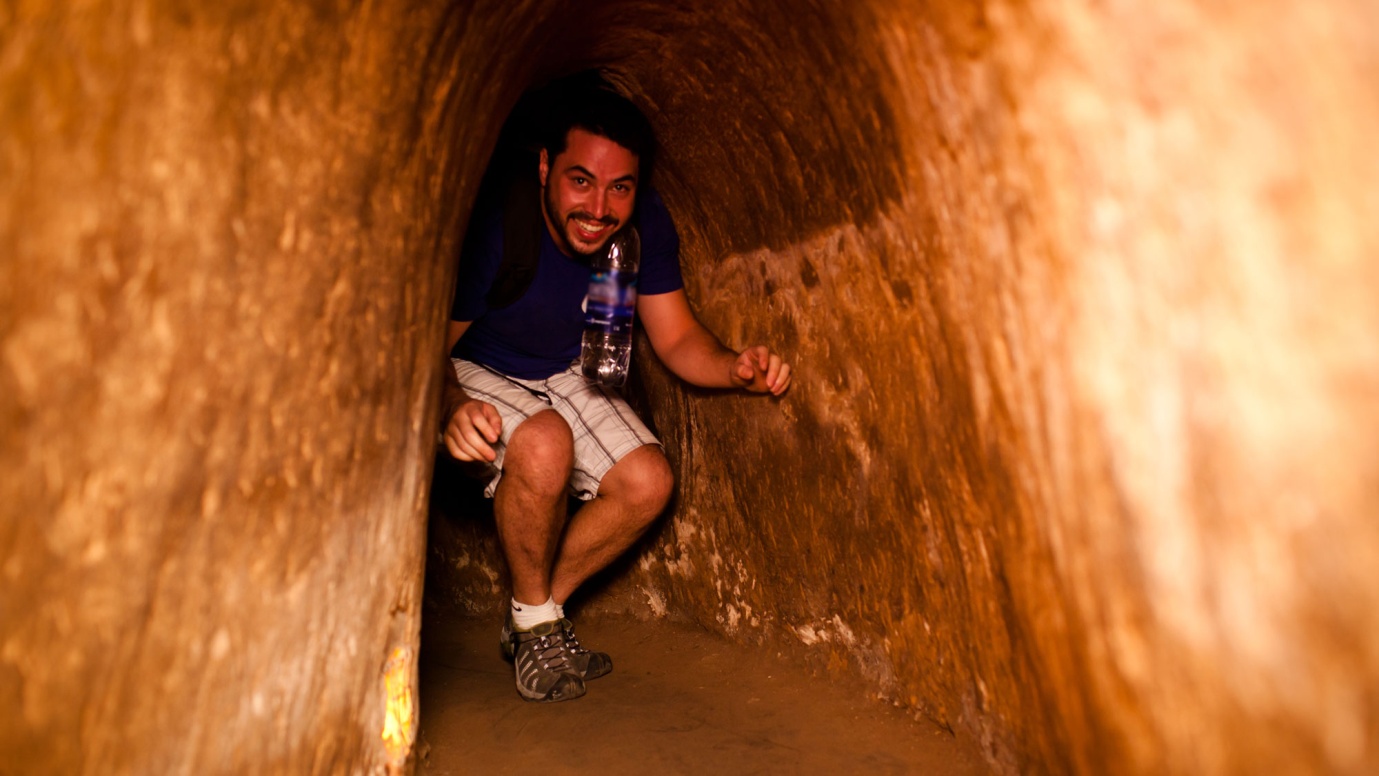 After exploring the tunnels, you will still have plenty of time to discover other nearby sites including: the shooting gallery, Cu Chi village, the memorial temple and even grab a bite to eat. After that, go back to your taxi to come back to Saigon, where you will spend the rest of the day exploring Saigon center.
You can view Vietnam travel tours for more information
As you can save time and split the taxi fare, if you are in a group of three or more, this half-day option works best. Try bus if you want a cheaper tunnel excursion.
Shooting tips in Cu Chi Tunnels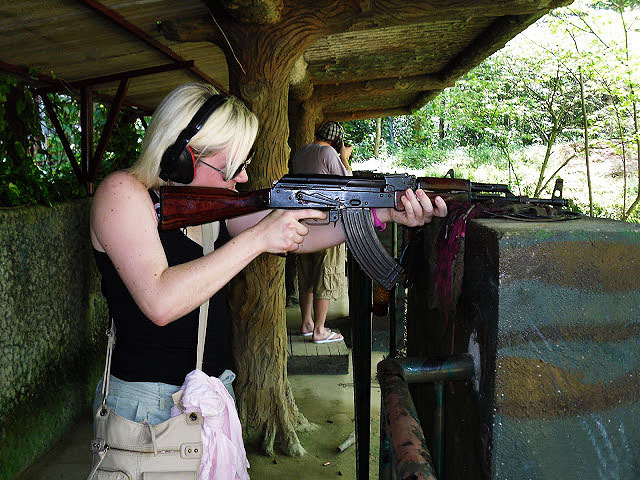 After discovering Cu Chi tunnels, you can also experience shooting with the real guns. Before shooting, there will be guideline and during shooting process, you will receive the help of the tour guide. There are various kinds of guns for you to try, such as: Russian SKS, M1 Garand, M1 carbine, AK-47, M16, 30 and Caliber Machine Gun M60.
Cost for 1 bullet: Colt 45, K54 is 20,000 VND ~ US$1 per shoot, K59 &Rulo are 23,000 VND ~ US$1.2 per shoot, 30,000 VND ~ US$1.5 for an AK or a Cabin bullet and 40,000 VND ~ US$2 for a M16 bullet.
Normally, for 1 time experiencing this whole interesting activity in Cu Chi Tunnels, you can spend US$10.
How to get to Cu Chi Tunnels
Cu Chi, which is 70 km northwest of Ho Chi Minh City, is accessible by bus, private car or motorbikes. If you travel by public bus, you should go to Thanh bus station (opposite Ben Thanh market) to catch bus No 13, bus No 74, and bus No 94 (from Saigon to Cu Chi) for 7,000 VND and then take the second bus No 79 for 5,000 VND to Ben Duoc temple. Before enjoying the tunnels, remember to check returning bus times. If you want to be picked up at your hotel in Saigon, then private car is the best choice. Another way to get to Cu Chi Tunnels is traveling by canoe along Saigon River (Bach Dang in center Saigon is the departure pier).
See more:
Asia Travel Lover