The Cai Rang floating market, the largest wholesale floating market in Mekong delta, is just about 6 km from the center of Can Tho city. The market sells diverse goods, mainly fresh vegetables and fruits from surrounding orchards. Every day, hundreds of boats gathering here from the dawn till before noon creates an extraordinary animated and lively atmosphere. The water surface looks like a colorful picture with numerous tropical fruits and flowers. Indochina travel services
Especially, Cai Rang floating market has a reputation for various kinds of delicious breakfast. Imagine you are sitting on a small boat bobbing in the middle of the river, enjoying a steaming hot bow of Hu tieu or Bun rieu or sipping a cup of iced coffee. It would probably be such an unforgettable experience!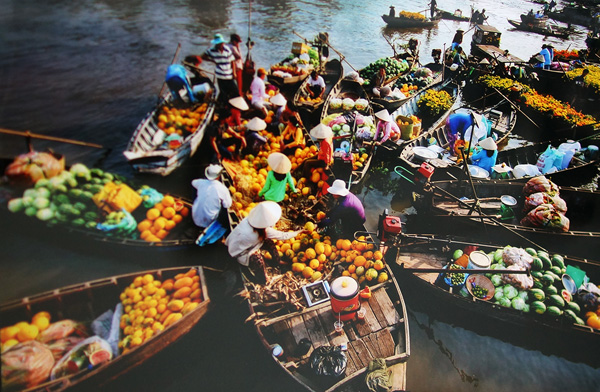 Bun rieu
Bun rieu has listed by Skycanner website as one of the attractive people should taste at least one. It is very distinctive with special and strong taste of Mam tom (shrimp sauce), crab and a little hot taste of pepper. A bow of bun rieu is not only distinctive in its taste, but look very appealing with the red color of tomato, green of vegetables and white of noodle. Mixture of those ingredients creates an explosion in taste and aroma. This dish is rich in nutrition: calcium from the ground crab shells, iron from the congealed pig's blood, and vitamins and fiber from the vegetables.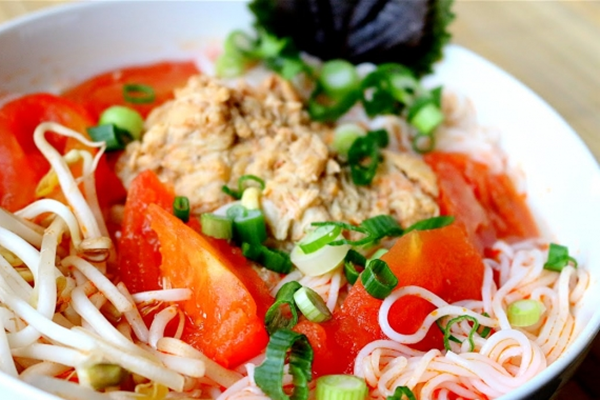 Hu tieu
Hu tieu is a typical dish in the south-west part of Vietnam. Gordon Ramsay- a renowned British chef has chosen Hu tieu, which is one of the most famous dishes in Cai Rang floating market, for the test in American master chef season four. Hu tieu is common in almost every market in Mekong delta; however enjoying a hot bow of Hu tieu in a small boat floating among immense river at the early morning will give you a memorable experience.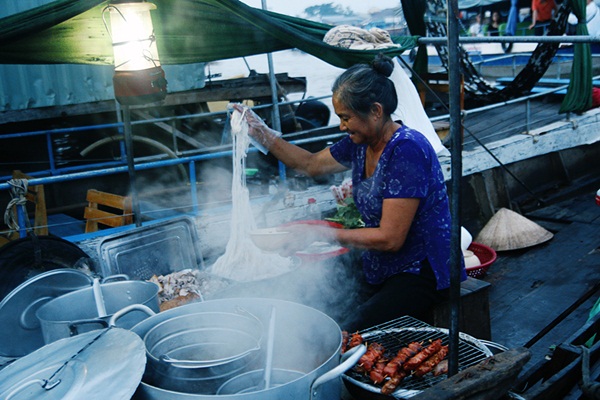 Nem nuong
Nem nuong or meat skewer has been famous in Cai Rang canal since the last century. It is made of pork, added spices then grilled on fire. Nem nuong combined with other ingredients like banh trang (rice paper), and fresh vegetables, cucumbers to enhance its taste. Although this dish has been through a long period of time, local people still maintain its original taste and expand it to different regions of the countries, becoming  the proud and pride of Vietnamese people and in particular Cai Rang residents. cruise on Mekong river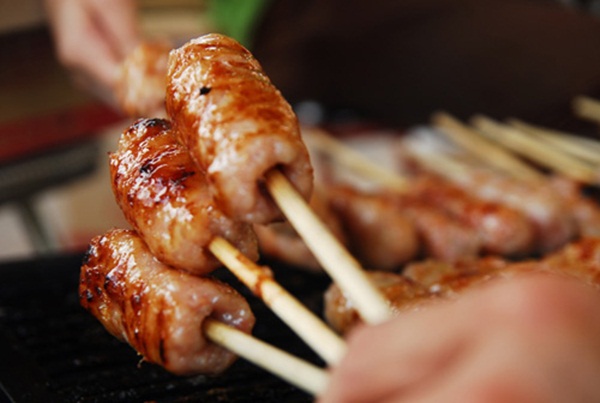 Iced coffee
One of the most interesting things you would probably want to try when coming here is to enjoy a cup of iced coffee on a boat, breathing fresh air and chatting with a friendly local people.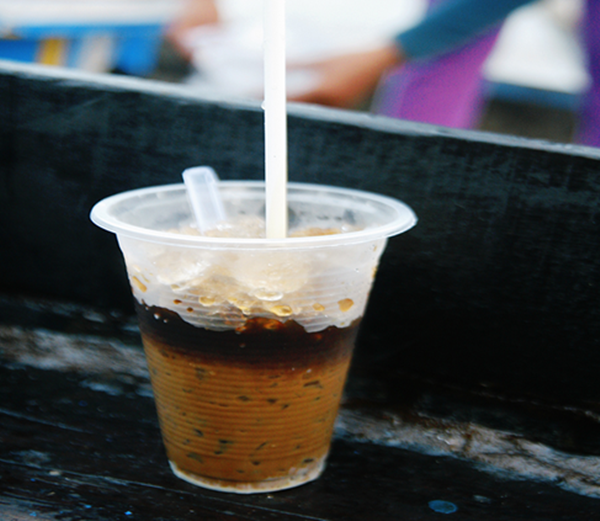 Here are list of the most attractive dishes you can enjoy when you pay a visit to Cai Rang floating market. Delicious local food, warm and friendly welcome from local people, discovering life on boat would probably be what you are looking for your trip with friends and family after overload of work to escape from the hustle and bustle of the city life.
See more:
Travel Lovers