Mekong River is also known as the Cuu Long river. One of the most beautiful places to travel in the Mekong Vietnam is Ben Tre.
Ben Tre coconut is considered a most attractive destinations Southwest region. What if you are planning to visit Ben Tre tourism destinations famous historical sites, admire the immense river with floating market culture, delight to enjoy fruit orchards and witnessed the making the Ben Tre coconut candy …
Ben Tre is not just a southwestern region famous for Dong Khoi revolutionary movement. But also attracts tourists by the vast river, canals, mangroves rich, diverse ecosystems, … especially coconut orchards and vast forests. Tours Indochina Vietnam
The phrase gardens, orchards: This is a most popular tourist attraction in Ben Tre, especially during the fruit season. To this garden you can manually picking, harvesting vegetables, then enjoy the right under the tree. In particular, the gardens are "entertained" guests a specialty of Ben Tre, such as backyard chicken porridge, soup, mussels, snails rice pancakes Phu Da Con …
– The phrase spiritual visit monuments and historic: Tuyen Linh Pagoda, Tomb of Nguyen Dinh Chieu Street, Monument female General Nguyen Thi Dinh, memorial parks Truong Vinh Ky, guerrilla Dong Khoi Village …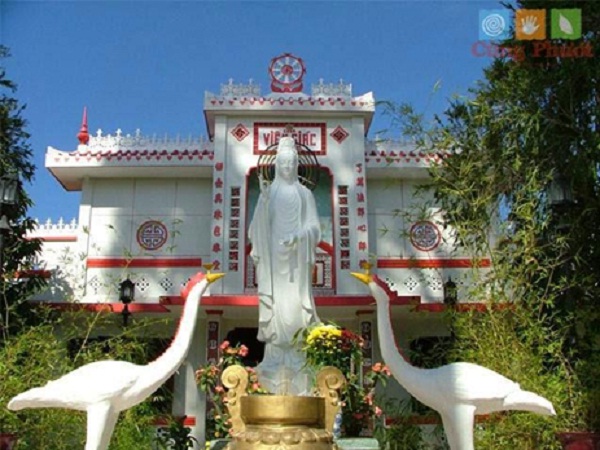 – The eco-tourism destinations: Mangroves, Con Tien, screws, Con Phung, Qui Islet, Vam Ho Bird …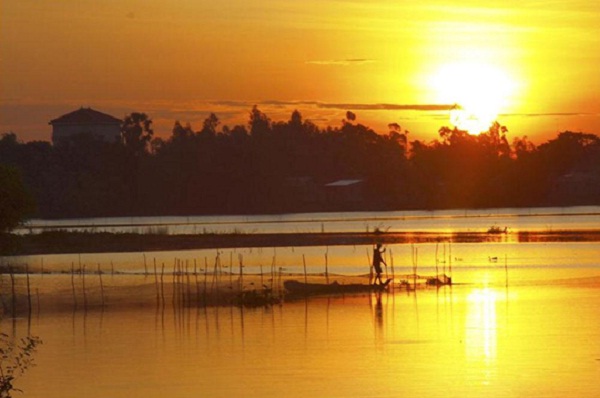 – Ben Tre coconut candy workshop: The majority of people in Ben Tre are living by making handicrafts items in coconut and coconut candy. The coconut candy workshop is simple and not as you imagine where a plant. To visit at this workshop you do not just buy the original Ben Tre coconut candy, but also to witness the craft of making coconut candy and coconut candy enjoying free.
– Bananas dam: This dish is simply ripe bananas provide thin pressed then fried or grilled and served with coconut milk. But those who ate it once again can not forget the taste greasy, sweet without sick, very fragrant. Address enjoy this for you is shop near Truc Giang, too pretty crowded, so you have to come early if you want a seat.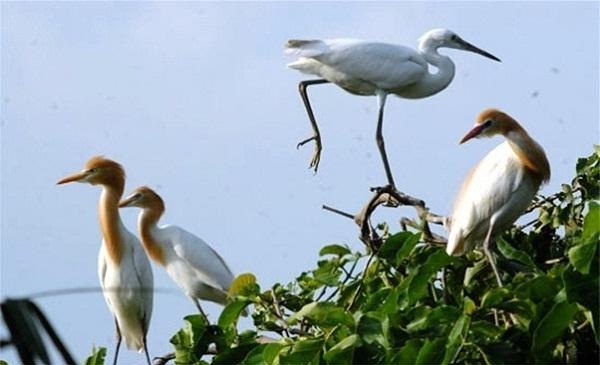 – Bread soup iron powder: This dish is delicious when served with duck meat. You can order this dish landlords or questions they address the most delicious.
– Beef served with bread guise leaves asked this delicious food to eat nearby schools, Ben Tre is the most delicious.
– Mouse coconut and Raceway: Two delicacies is a big challenge for tourists. You will be addicted to eat it there.
In addition you can also enjoy and buy some specialty Ben Tre as a gift such as coconut products (both food and crafts), fruits (season that knowledge), crackers (American Christian cage and Son is home to the most delicious souffle) …
Travel lovers.
Read more: