Kien Giang is a province in the Mekong Delta, possesses many famous islands such as Ba Lua, Nam Du, Phu Quoc… But that's hidden in the small islands of a little-known, but thus also always keep these places wild beauty, tourists captivated accidentally arrived. There are top 5 islands in Kien Giang, Vietnam Mekong Delta to discover.
Hon Son
Hon Son is located in Lai Son commune, Kien Hai district, Kien Giang province. Hon Son Island in the middle of the South Island Travel and Hon Tre, the island is considered one of the pristine islands and most seductive waters of Kien Giang. Hon Son possesses clean beaches, white sand, sea green with coconut trees, rocks a wild, quiet and comfortable suitable for relaxation, relaxation after a busy day string, where the urban hustle. Travel Indochina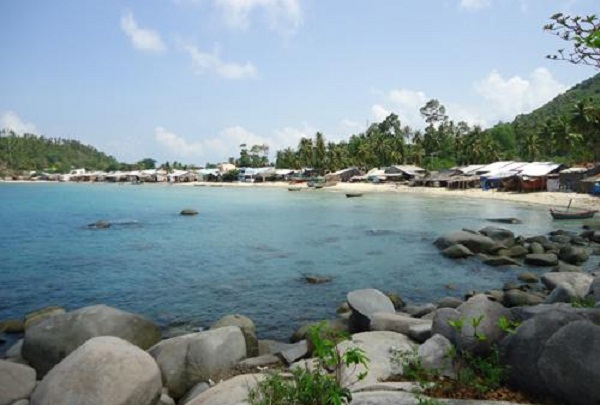 In addition to bathing in the beaches on Hon Son, you can dive in coral reefs located between Eagle Rock and Doc 3 Floor. With breathtaking panoramic views, romantic, many of you often get up early sunrise, the Stone afternoon sunset, feeling comfortable and peaceful. Besides, Ma Thien Lanh conquer peaks, Tien courts with wide angle view of the sea will be a super cool experience. Hon Son was trying to get his Son, Temple Ba owner, Cao Dai Temple, Hai Son Pagoda, Pho Tinh Pagoda located at Beach House are quite convenient for sightseeing photographed.
Hon Tre
Hon Tre is the administrative center of Kien Hai district, Kien Giang province, far from city 30km west of Rach Gia. From Rach Gia harbor to Hon Tre took about 2 hours sitting board. Hon Tre has a length of 3.5km, 2km at its widest point. The highest peak 395m. The islanders live on gardening, fishing and seafood processing. Hon Tre has many beautiful beaches such as Grail, swinging, tail Ha Ba.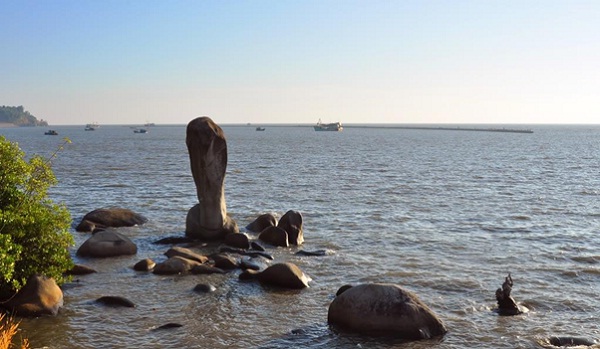 Grail Beach is located in the northwest of the island, is a quiet cove waves, with a length of about 2km. Features of the Grail is a coastal park with a lot of big round stone as the bowl (cup) huge upside. This is the most beautiful beach of Hon Tre which is clean, sharp scenes remained untouched, under the sea, on the shore of the shady trees.
Hon Nghe
Hon Nghe is one of the beautiful island with exotic allure of the Bay of Ha Tien (Kien Giang). From the wild rock in the blue sea waves create a peaceful picture with floating fish cages in the sea. This island is known as the "paradise oval" (because of the oval on the map) is made up of sandstone, with peaks over 300m.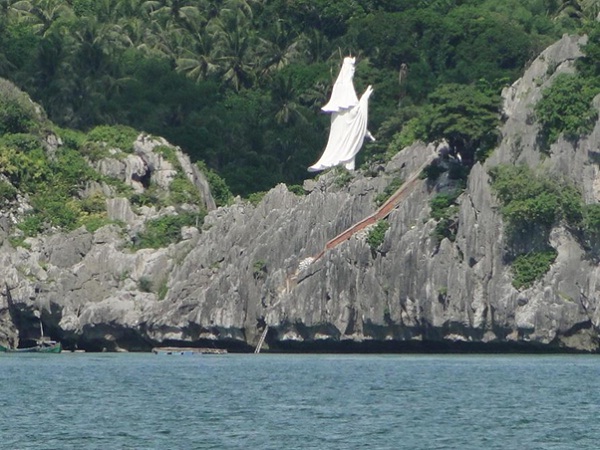 According to Hon Nghe people, there are many other stones in the island has such characteristics. Along with what nature bestowed, fish cages village on the island of Hon Nghe also add to the charming young landscape, giving the island its own charm.
Hon Doc
Hon Doc is located in Ha Tien Town, Kien Giang Province. Hon Doc also called impressive is "Pirate Island", located in the West Sea of ​​Vietnam. Hon Doc with the neighboring islands forming archipelagoes Pirate has emerged 1.100ha area, consisting of 16 islands off the coast of Ha Tien 11 nautical miles (27.5 km). Currently, there is little Hon Doc investment held on travel services, but often still have more self-sufficient travelers or travel in groups to explore the unspoiled beauty, mystery here.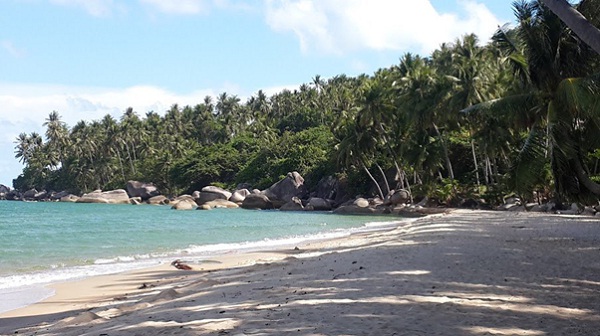 Hon Heo
Hon Heo has an area of ​​150 hectares with a perimeter of about 7km. It crowded boats, air seafood purchases also equally neighbors from the mainland. From the center of the fishing village, in the opposite direction clockwise, just off the fishing village met shortly beach. Beautiful sandy beaches but not as it is located between the sea and primeval forest flap so pristine.
Hon Heo on a pair of Tu Son Hai temple ridge, built in 1985 with brick, concrete restoration in 1993, is by the Venerable Thich Hue abbot Nature. Road to the temple is quite beautiful cement stairs. Large yard, but not airy, cool in the shade some fruit trees and flowers. Distant sea blue, the winds blowing in batch, known as leaf rang instrumental music made hearts flutter travelers.
Travel lovers.
Read more: