Today, Can Tho is still an important city in terms of economy and culture in South West Region of Vietnam. Can Tho bring about fantastic life experiences of local people. Hereunder is the list of famous tourist destinations in Can Tho. Let's explore with: jahan mekong cruise
Ninh Kieu Harbor
Speaking of Hanoi, people immediately think of Hoan Kiem Lake – the precious gem in the heart of the capital. On the other hand, in Can Tho people's heart, they are always proud of Ninh Kieu Harbor on Hau River.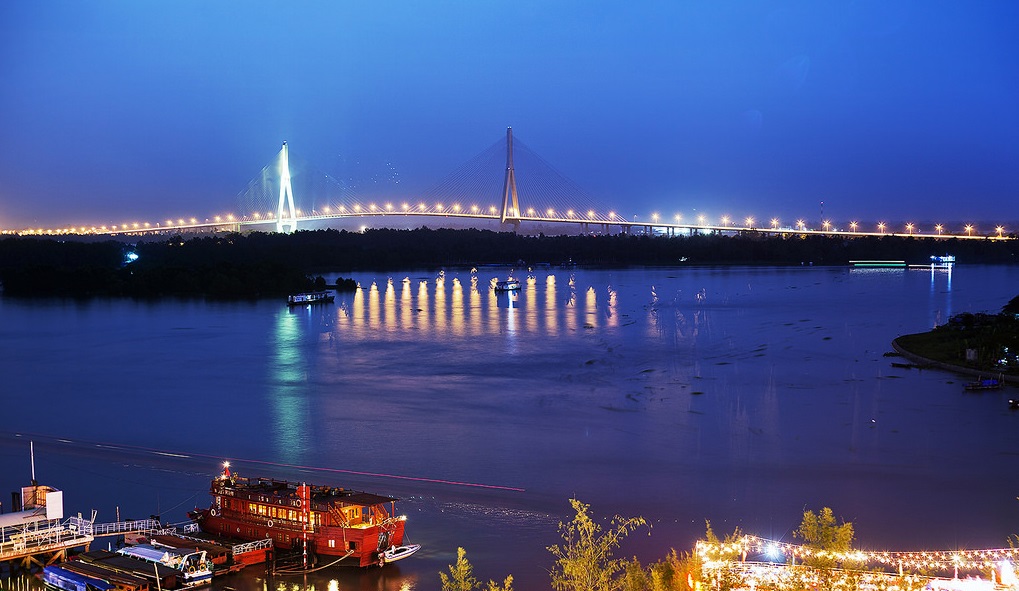 According to some researchers, the formation of Ninh Kieu Harbor dated from King Gia Long period of Nguyen Dynasty and Ninh Kieu Harbor was a river wharf which was adjacent to Can Tho Market. Currently, Ninh Kieu Harbor is a tourist park of Can Tho. In Ninh Kieu Park, the stone chairs are placed along Hau River for visitors to relax, enjoy cool breezes and contemplate the river, calm their soul. In daytime, Ninh Kieu Harbor is busy and noisy with a lot of ships operating, when the sun set, Ninh Kieu Harbor is like a charming and dreamy young girl covered with sparkling lights. Foreign tourists can explore another feature of luxurious life in Can Tho by deluxe yachts at night.
Cai Rang floating market
With Mekong River Delta, floating market is a unique feature associated with daily life and culture of local people here, attracting curiosity and interest of many international tourists. Cai Rang is the largest floating market in the South West region, a distinctive feature of Can Tho.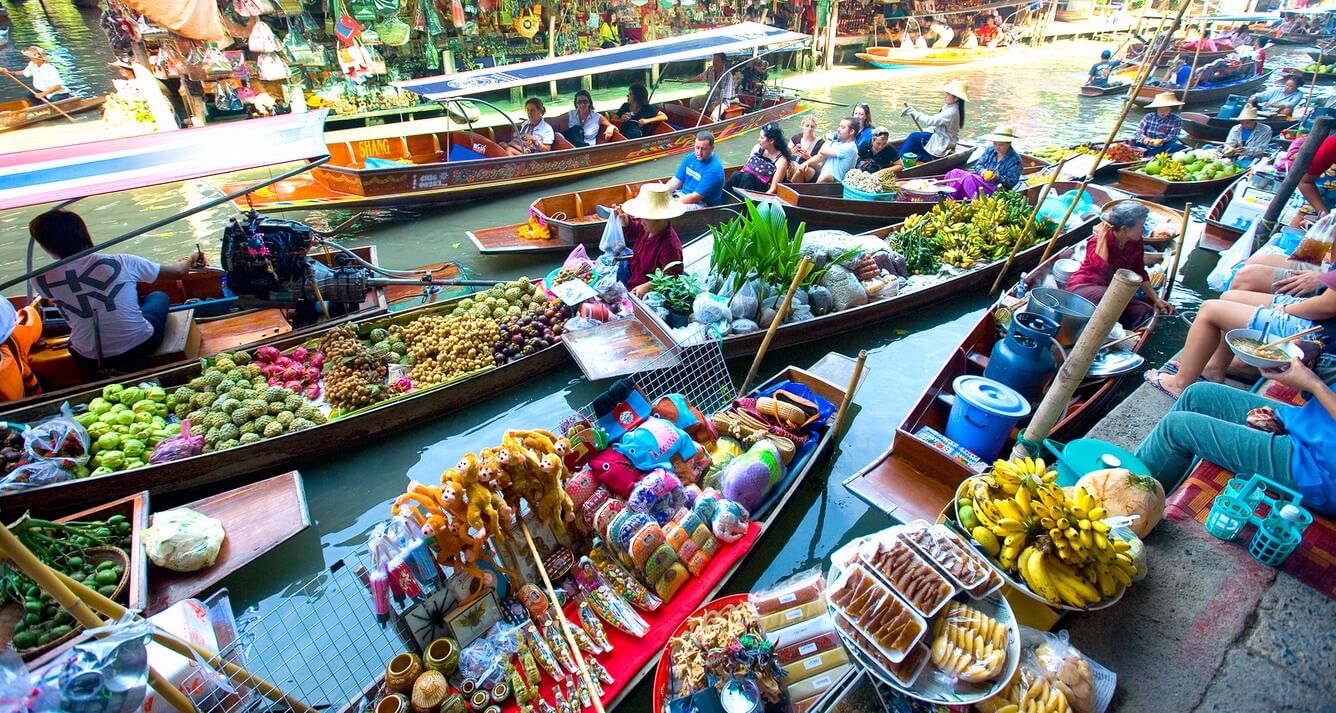 Cai Rang floating market is located on Cai Rang River, about 6 km from the center of Can Tho city and about 30 minutes if visitors go by boat from Ninh Kieu Harbor. From dawn, the roar of the engines, the sound of waves, the laughter of local people. Boats, rafts, ships … go back and forth with a plenty of special, delicious fruits in Can Tho: orange, grapefruit, mango, mandarin, guava, rambutan, durian, mangosteen… or vegetables such as potato, taro, white radish, shallot, squash… The ideal time for you to enjoy cool atmosphere, immense space in the journey of exploring Cai Rang floating market is from 5am to 8am every day. mango cruise mekong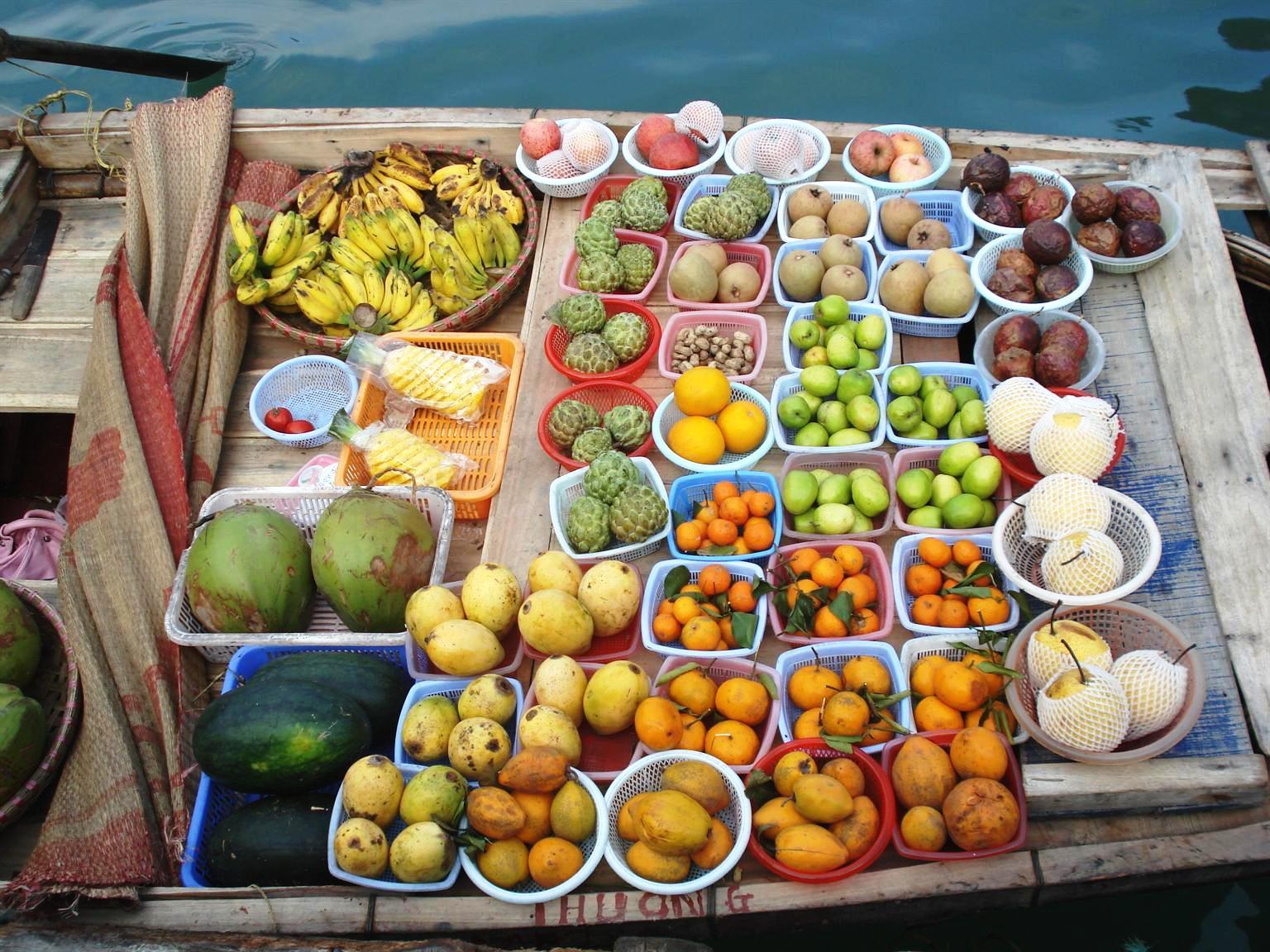 Bang Lang Stork Garden
Located in Thot Not District, Can Tho Province, Bang Lang Stork Garden is one of the largest bird sanctuaries in the western region with an area of about 2 hectares. Stork garden was formed in 1983 in a spontaneous manner: the storks converged naturally in this garden.
Visitors would immediately be impressed with roughly number: tens of thousands of storks living together. The garden is home of more than 20 types of storks such as: co nga, co quam, co lep, co sen… Stand on the observatory of Bang Lang Garden, people can see thousands of white storks perch in the dense green trees. Besides, some rare species of birds also converge here. Together with rice field, green bamboo garden; flocks of birds in Bang Lang would be the ideal place for you to enjoy peaceful, serene moments in tranquil countryside.
In addition to amazing tourist destinations above, if possible, tourists should take the time to visit other interesting places of Can Tho such as Binh Thuy Ancient House, Ong Pagoda, Tay Do Night Market… Certainly Can Tho will be an unforgettable experience for your journey in Vietnam.
See more:
Asia Travel Lover