The Mekong Delta, where the great river nears the tip of its 4900 kilometre excursion divides off into hundreds of small streams, bringing this flat area in the south of Vietnam one of the most romantic and magnificent sceneries in South East Asia.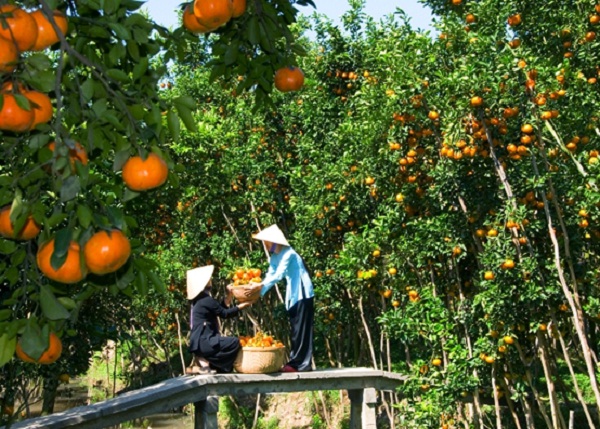 Cycling around to discover the beauty of the Delta will be an experience that you can never forget.When your guide takes you weaving through the canal pathways and tropical fruits planted paths, pass by ferries that sometimes only adapt to maximum of six people, and into the friendly small villages and towns that this area is famous for. Beside a biking tour, the eating tour to discover the stunning cuisine of this area will also delight your trip with the welcome of the friendly and kind people.
Travelling on this trip you will have a great opportunity to get a glimpse into the southern corner of Vietnam which is just a short drive from Saigon.  Getting on a boat trip travelling along the Mekong River, passing by evergreen paddy fields, lazy water buffaloes as well as tangled tropical fruit gardens, and excited, waving children will bring you an unforgettable trip of seeing the mekong delta. Tours Indochina Vietnam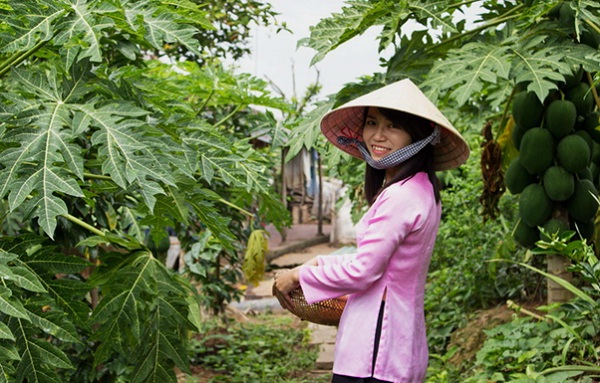 Take a few days homestay in Cai Be, visit the floating market in Can Tho to learn more about the peaceful daily life of local people in Mekong Delta and pay a visit to the hillside pagodas of Chau Doc to explore the religious aspect of this region.
From the cruise boats, you will be able to closely observe the daily ceremonials of river life and participate in the bustling commercial activities by purchasing fresh tropical fruits from boats in the floating market. Along the tranquil waterways you will also have free time visiting a lush fruit farms, handicraft villages as well as small local markets full of colorful fresh kinds of fresh fruits and vegetables.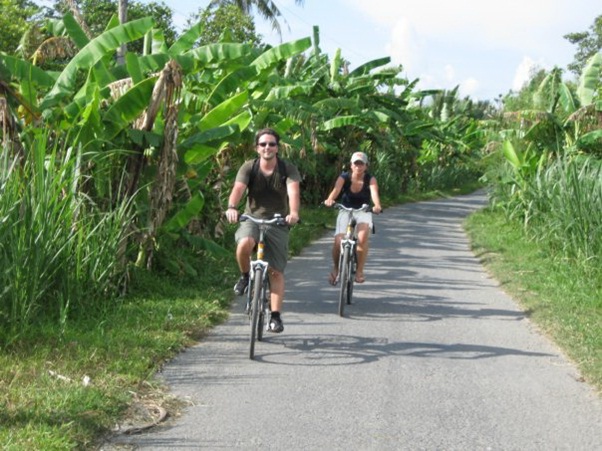 Asia travel.
Read more: