Not only simply considered as a dish, rice, to Vietnamese, rice is the soul of a meal. The meal will not be perfect without good rice, no matter how delicious the other dishes are. Vietnamese people have different cooking methods, depending on certain regions, and therefore, have given birth to various unique rice dishes which are favored by not only domestic but also foreign gourmets. Tours Indochina Vietnam
Chicken rice in Hội An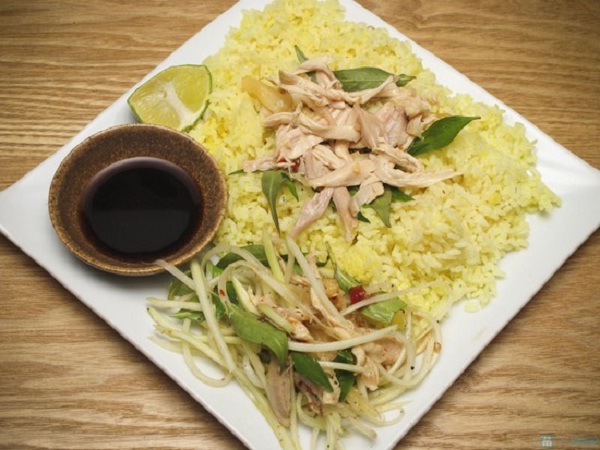 Once coming to Hoi An, all travelers are suggested to try savory and ubiquitous chicken rice. This dish is not only recognized as one of Hoi An's specialties but also make local people very proud. Just by simply cooking chicken rice with a dash of turmeric and chicken bouillon, they bring this rice dish the light yellow color of chicken fat, not white as usual.
In spite of the simple recipe which consists of: only rice, chicken, coating sauce and pickled vegetable, the amateurs may meet some difficulties cooking an exemplary chicken rice plate for the first time. A true Hoi An cook is required, to get the exact flavor of this dish. They tear the chicken into small pieces and then mash them with Vietnamese coriander, crushed onions together with many other spices. Not only clearly showing the delicacy of the cooker, this mixing step is also very important. Centre Vietnam tours
Before serving this dish to customers, they decorate the fragrant rice and springy chicken pieces with pickled vegetable, shredded green papaya, and peppermint.
Baby clam rice in Huế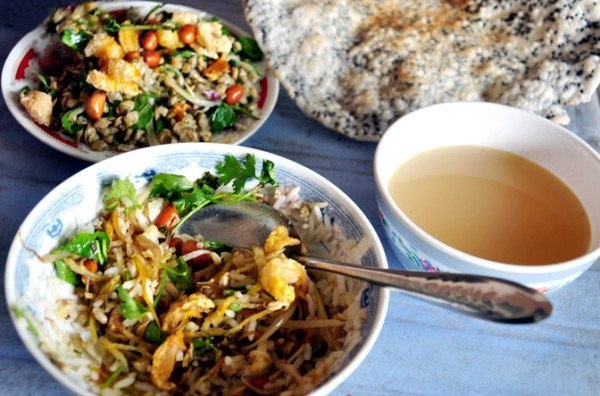 Baby clam rice is the symbol of Hue's cuisine. Consisting of baby clams, crunchy cold rice, banana flower, fermented shrimp sauce, fried pork fat, sliced star fruit and many kinds of spices, the quite complex recipe of Hue's baby clam rice gives customers all sour, spicy, salty, sweet, buttery and bitter taste altogether.
The pickled fruits and vegetables go perfectly with the fat of dried pork while the contrarian mixture between the hot baby clam bouillon and the cold rice makes the dish a bit strange. It is such an amazing experience to try a full savory bow of Hue's baby clam rice.
Tấm/Broken rice – Ho Chi Minh City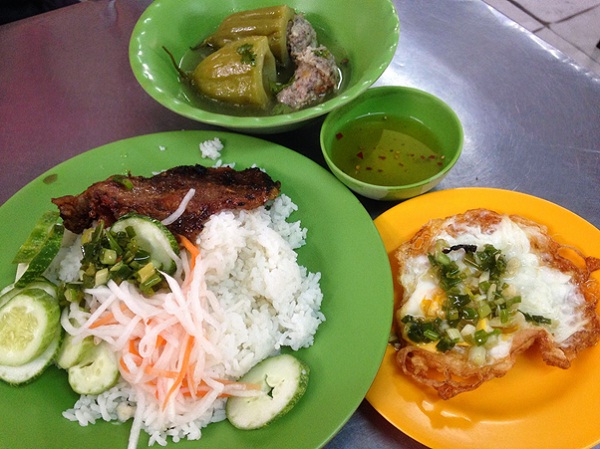 Like "Phở" in the North, "Tấm" or broken rice which is rice broken into 2 or 3 small pieces, is thought to be one of the most traditional dishes in the South of Vietnam.  Local people in the South enjoy this dish any where: from a pavement food stalls to a luxury restaurant and at any time: in the morning for breakfast, afternoon or even at night for dinner.
They make this dish with broken rice – a very cheap kind of rice – broken rice, fish sauce, fried egg, grilled pork and pork skin. Although simple, this dish touches all of your senses.
Nị rice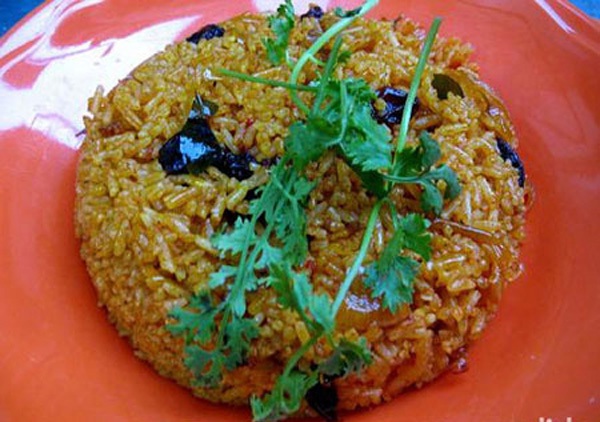 Usually cooked with milk but sometimes being added dried grapes to increase the flavor, Nị rice is the food specialty of Chăm people at Chau Giang, An Giang province.
Nị rice is often served with Cà Púa – another special beef dish. The harmonious combination of the two distinct dishes gives the best of Chăm's personal flavor with the feelings of the salty of beef, the fat of milk, the spicy of chili and the sweet of nuts.
Not only simply considered as a dish, rice, to Vietnamese, rice is the soul of a meal. The meal will not be perfect without good rice, no matter how delicious the other dishes are. Vietnamese people have different cooking methods, depending on certain regions, and therefore, have given birth to various unique rice dishes which are favored by not only domestic but also foreign gourmets.
I Love Vietnam.
Read more: