Ok Om Bok, which is one of the three biggest festivals of Khmer people, owns sacred meaning in spiritual life of these people, creating a unique cultural characteristic of the ethnic community.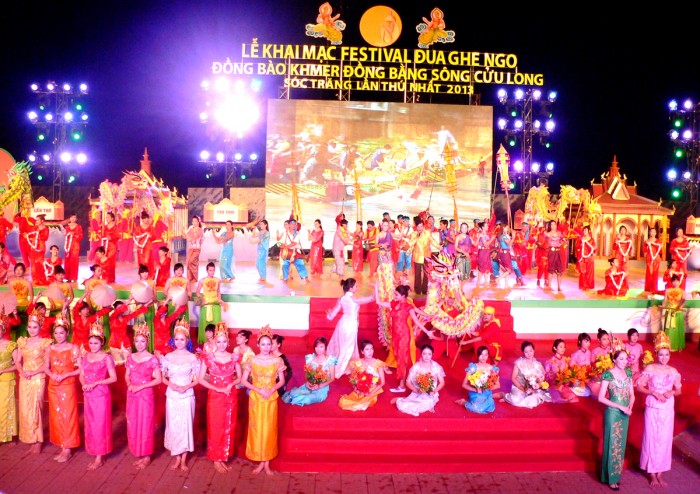 The traditional Ok Om Bok Festival is annually celebrated on the full-moon day (the 15thday) of the middle Winter ( in the tenth month in Vietnamese Lunar Calendar) to show the Khmer ethnic people's gratitude to the Moon Goddess for giving them rich aquatic sources and a bumper harvest. In Khmer's belief, it is the ending time of a harvest and the ending day in the circle of the moon spinning around the earth. Hence, Ok Om Bok Festival aims at wishing for the next successful harvest as well as expressing gratitude to the Moon for protecting and promoting an abundant crop.
If you feel interesting,  please see more: Mekong river cruises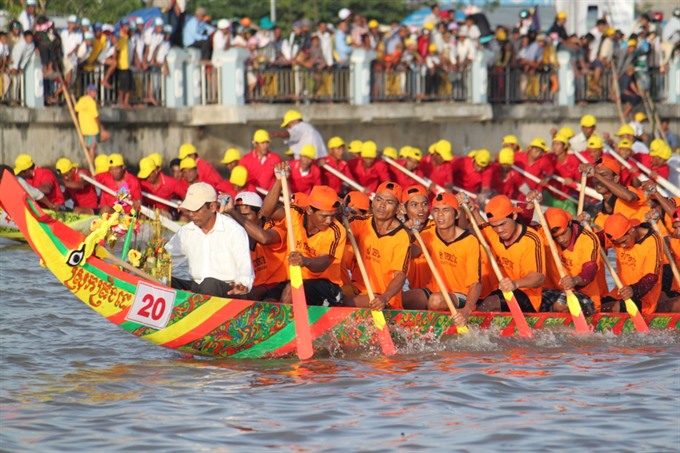 Not only in Soc Trang, Ok Om Bok is now also a popular festival celebrated in other provinces in the Mekong Delta including: An Giang, Kien Giang, Can Tho, Tra Vinh and Vinh Long. Khmer people believe that the Moon Goddess is the one to care for human life, the crops and aquatic sources. The Ok Om Bok Festival of each village, which is also called Festival of Worshipping the Moon, is held on the yard of a local pagoda, and it is at Ba Om Pond that the whole province's Ok Om Bok Festival takes place. In the circle of one year, the festival is one of the Khmer's three typical festivals.
At the Full Moon day's night, Khmer people set up a table of offerings: new sticky rice, sweeties, bananas, coconuts, yam, etc. they always put a pot of tea at the center of the table. Khmer people bow their head one time to show their thanks to the Moon after every time of pouring tea into the glass. After that, on Ba Om Lake, they hold a colorful and sparkling lantern ceremony. Not only dropping these lanterns on the lake, Khmer people also fly them to the sky. In bustling music and the joy of Khmer people do dozens of great lantern lighten the night sky. These lanterns are believed to bring bad luck and risk far away from Khmer people. Every year, it is this colorful ceremony that attracts a large number of both local and tourist viewers.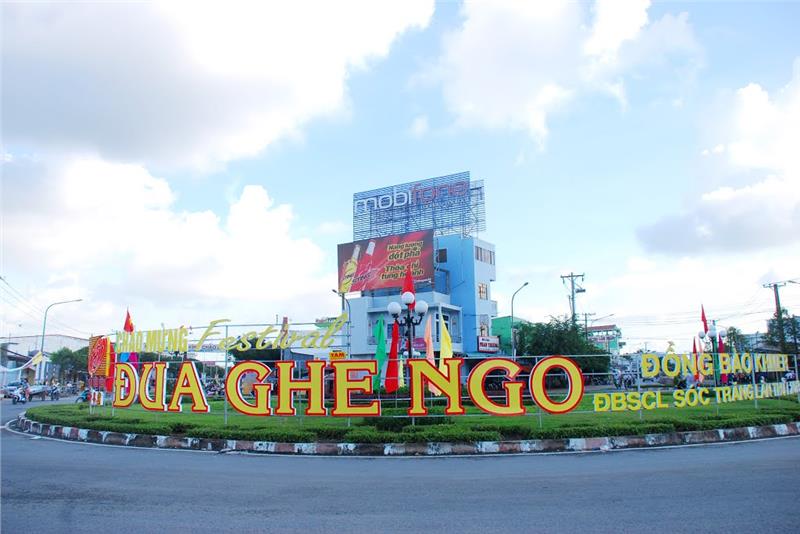 Water-lanterns made from paper and bamboo in the shape of a boat with colorful decorations is also featured in this event. Standing in a queue with a drum band ahead, people whisper to God their prayers and gently drop paper-boats on the water. This river is indulged in fanciful and peaceful scenery. For couples to pray for their love and destiny, this is also the traditional time. Traditional Khmer rituals and special performances by art troupes from other provinces are also included in the festival celebrations. People also flocked to downtown Soc Trang for watching traditional games and sports and going shopping at trade fairs.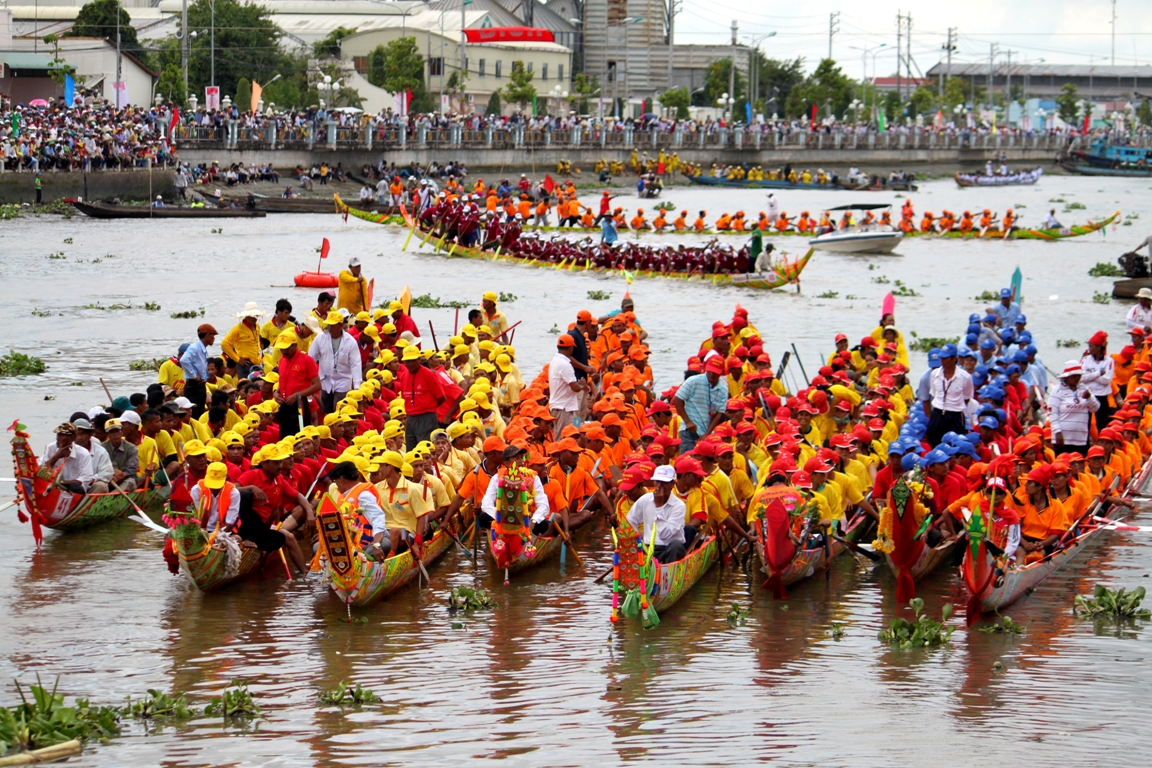 Ngo race, a traditional sport of Khmer in Ok Om Bok Festival (a special boat kind of Khmer people in shape of Nagar snake) is the most attractive and exciting activity of Ok Om Bok Festival. In every Ngo long boat with 1 – 1.4 meter in width and 25-30 meters in length, there are about 40 to 60 boatmen together with a leader at the top guiding the whole team. Before the race, you can feel an exciting atmosphere when people gather along the riverbanks. During the race, until the end, the boisterous sound of applause, cheers, trumpet and drum urge boatmen row as quickly as possible. Not only being a unique cultural activity of Khmer people, Ghe Ngo race also has sacred meaning in the community's spiritual life. You can see more: speed boat from Ho Chi Minh to Phnom Penh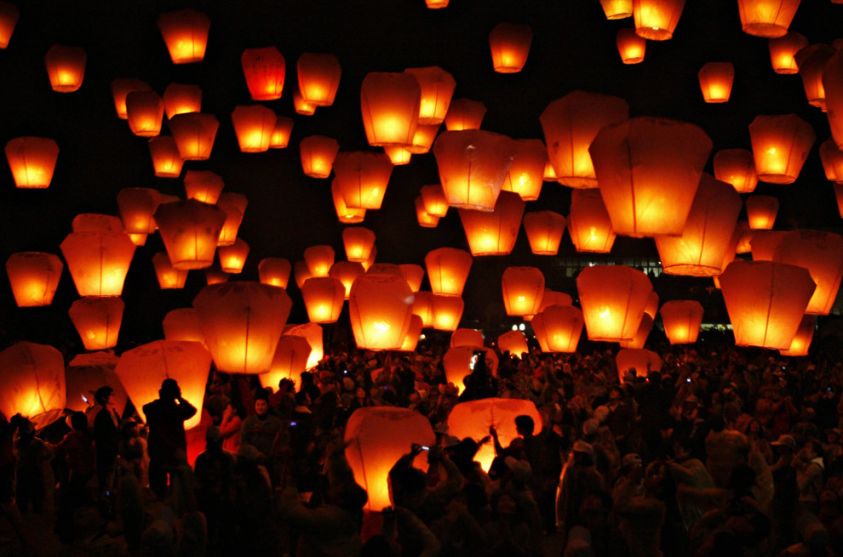 Overall, the important festival in Khmer people's life of Ok Om Bok is now becoming the icon of aspiration, beautiful soul and rich emotional life of people to supernatural forces. Not only contributing to conserve and promote traditional cultural identity of Khmer community, Ok Om Bok festival also plays an important part in the unique regional tourism.
See more:
I Love Vietnam