Departing by boat from Ho Chi Minh City, experience an impressive speedboat trip through the Mekong Delta, travelers will have a great opportunity to explore areas of the Mekong Delta that few other visitors get to know. Indochina travel Vietnam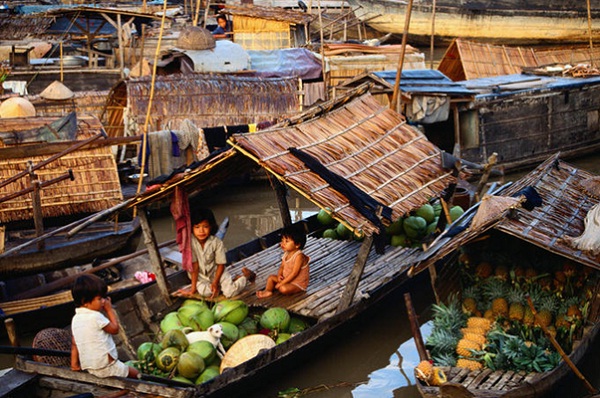 On this amazing itinerary, tourists will see the old-world river life of the Mekong by enjoying a lesser-known glimpse into rustic Vietnam as it moves slowly at a low speed, as it has done for several centuries. The main cultural attractions contain of a Cao Dai Temple, a pagoda coming with a riverside market as well as reminiscent farmlands and local pottery workshops.
Enjoy a wide variety of photo opportunities of the typical scenery and local people when cruising past buffaloes plowing fields, tropical fruit gardens and evergreen rice paddy fields. If you want to enjoy fresh coconuts and fiery Mekong whisky, there is no other way but visit a family homestead. Visit an engaged, colorful riverside market full of local curiosities, tropical specialties and all kinds of fish and shellfish is such a great photo opportunity! Mekong river cruise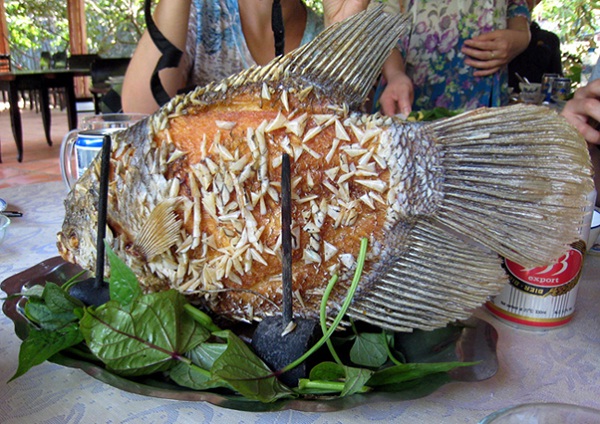 Turn off the delta into narrow, winding canals of the Thu Thua area, shaded by eaves of greenery as you lazily continuously move along. Or you will visit a local trader and taste a wide option of Mekong produce including whisky and wine. Walking along the banks of the river to reach a traditional rustic Vietnamese house where 3 generations live together, before discovering a charming village where you can eat fresh coconuts directly made from the tree. This variation gives you a fascinating insight into daily life of the Mekong Delta area.
It is thought that Vietnamese people live with the river as well as live by the river. The delta is not only a place of shelter for its people but also a provider. A large number of villages and towns base on the uncountable canals, tributaries and markets in this area for produce. Together with fish, produce yielded by the rich alluvial soil of the delta contain of rice, sesame, peanuts, cashews as well as many tropical fruits like pineapples, dragon fruit and durian.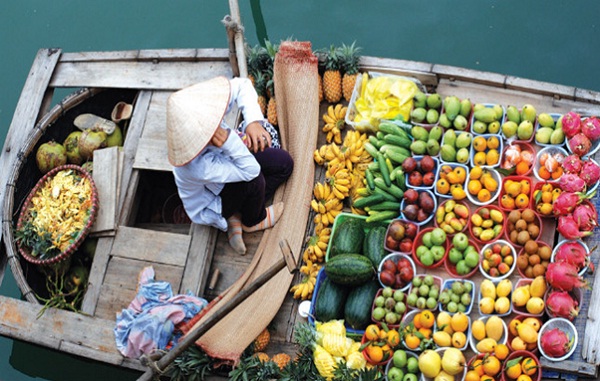 As part of the tour, travelers will visit a bustling riverside market overflowing with products of the Delta, which you can definitely try. It will be such incredible and colorful photos opportunities!
If you are auspicious, you will get a chance to admire the huge rice paddies before the harvesting season, which is a magnificent sight. Your next destination will be a traditional farmhouse, where you are invited to sample the local produce such as coconuts and Mekong whiskey.
Visits to both a Buddhist pagoda and a Cao Dai Temple are included in your itinerary as a special feature. An orphanage run by Buddhist monks situated near the Cao Dai Temple is a place where you will be told story of the orphans who stay there.
I Love Vietnam.
Read more: