Sa Dec is one the two big cities of Dong Thap. This Mekong province is relatively large, located about 130km away from Saigon. Sa Dec is not such a touristy city but it hides the very distinct features. In nowhere else in Mekong Delta will you find as many flowers as in Sa Dec where every decoration is inspired by colorful flowers. Mekong river cruise luxury
So if you want to capture best photos of the peaceful life in Mekong, don't miss this destination. These are our suggestion on how to get to Sa Dec and places you must visit!
What makes Sa Dec special?
That would be its flower and bonsai tree industry. The local here grow flowers as an inherited work. Two or more generations in a family usually share a big yard where they put all their pots containing soil and flower seeds in long rows. Families gather and create villages along which are full of flowers.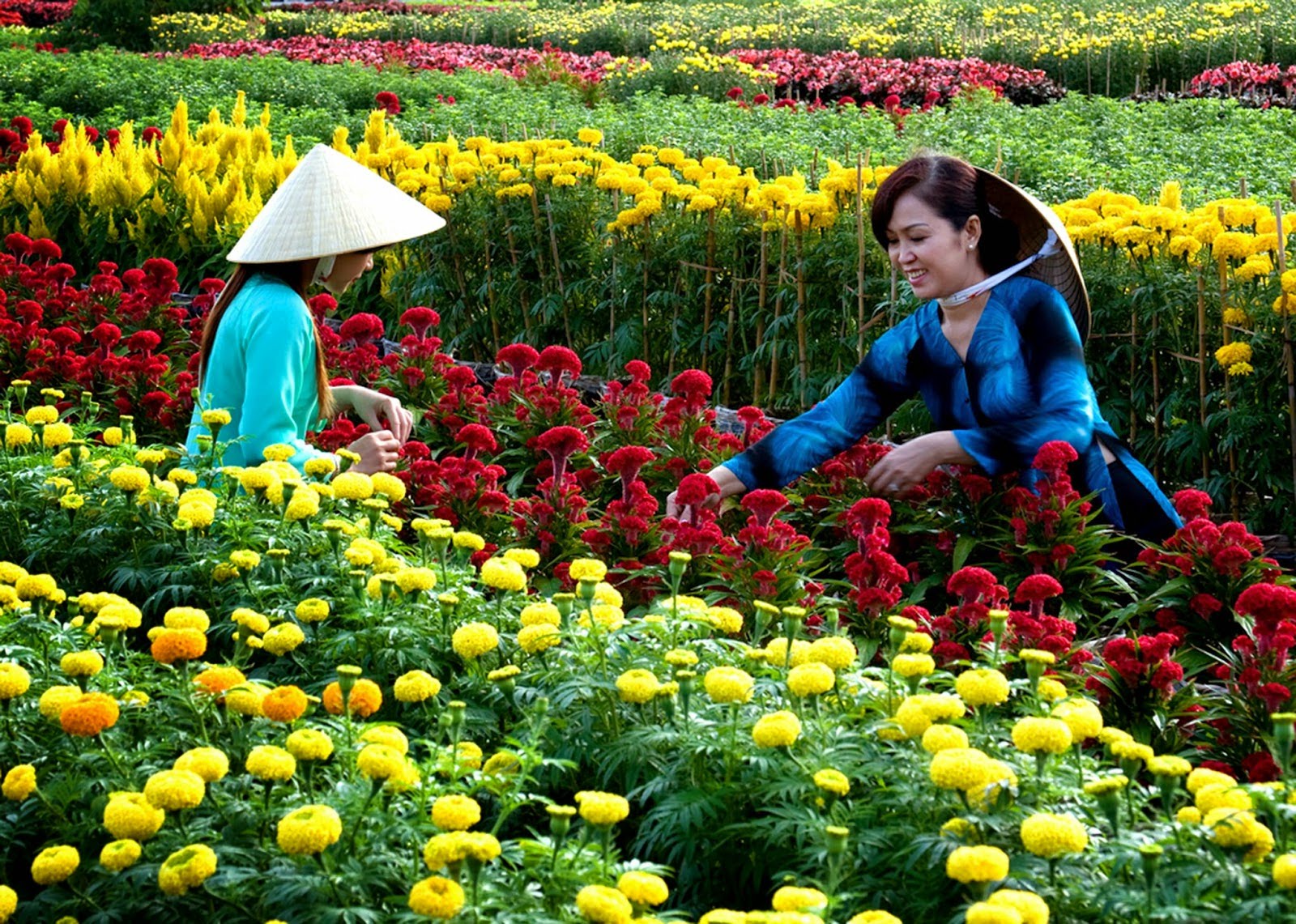 Also, streets inside the city of Sa Dec are always full of flowers. People here use flowers to make words in the banners. Especially before Vietnamese New Year holidays, flowers, bonsai and palm trees can be overloaded in the streets.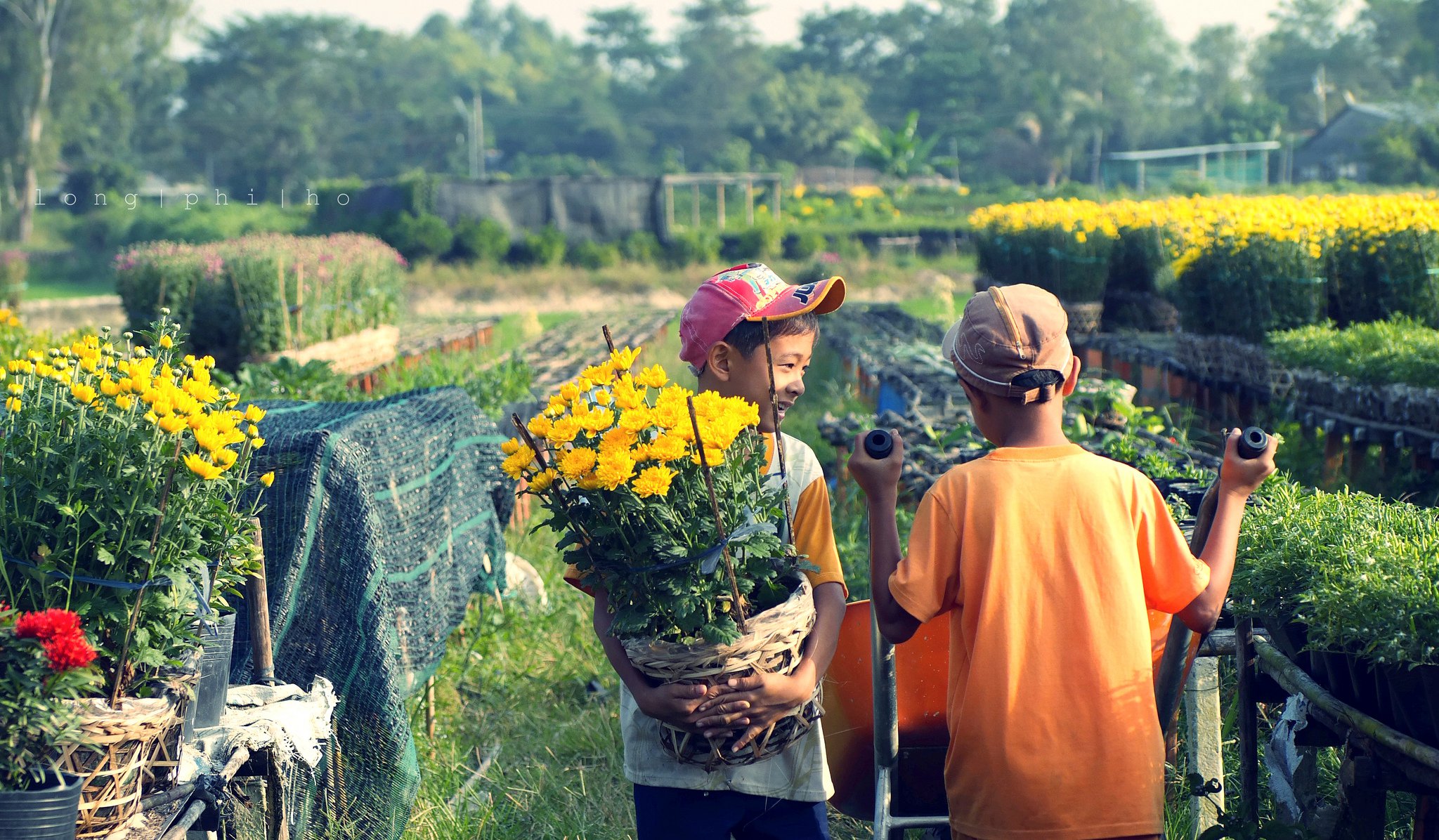 What are other attractions?
Well, there are surely more than just flowers. The no.1 place we will recommend is Huynh Thuy Le ancient house which is named after the owners. If you ever fall in love with novel "The Lover" of the French writer Marguerite Duras, which has been translated into 43 languages and made into film in 1992, this is a place for you to know more about her passionate love. The 119 year old house is recognized as one of the most impressive destination in Vietnam by the Vietnam Federation of UNESCO Associations.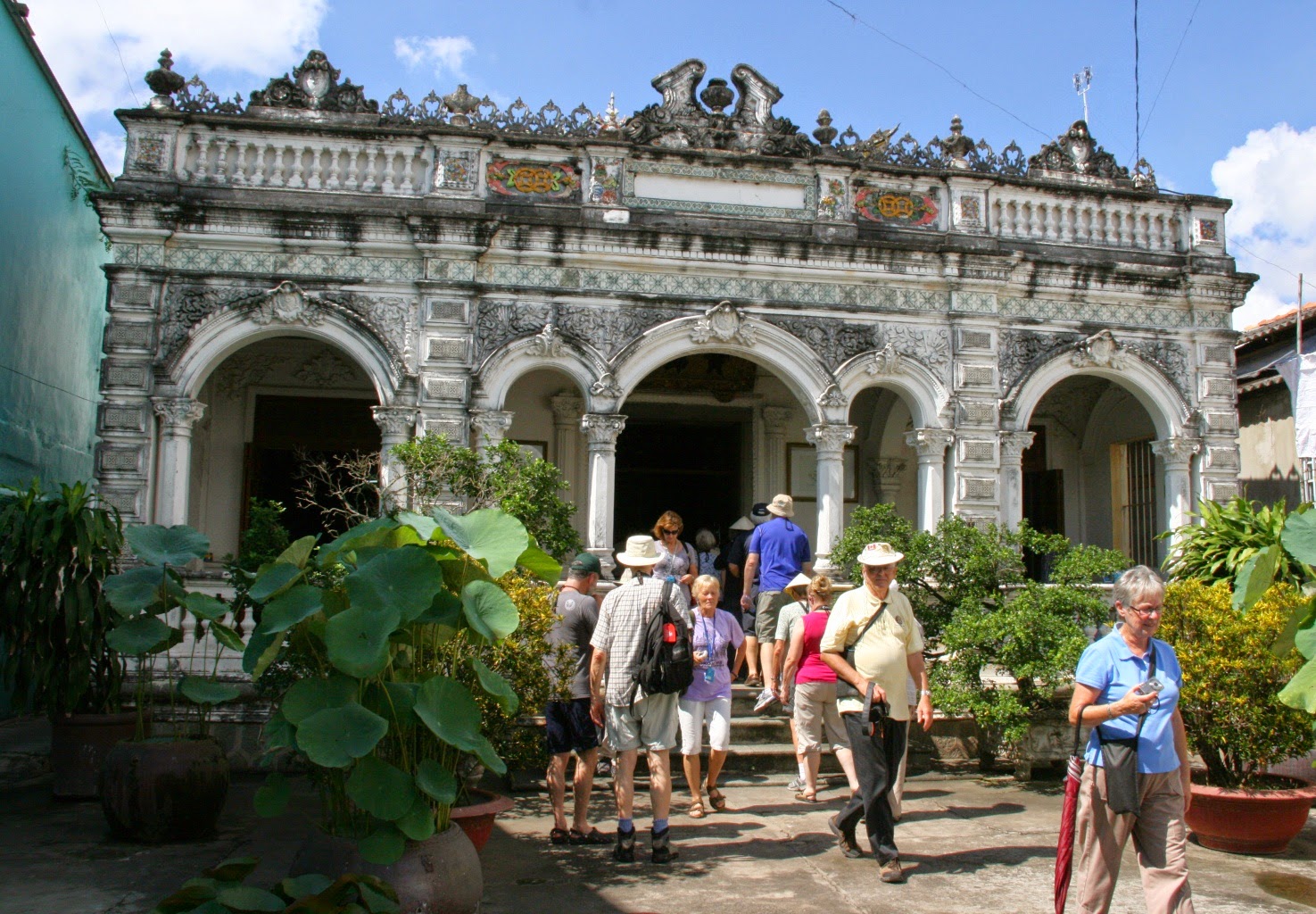 The next favorite destination is Kim Hue Pagoda. This is a very beautiful architecture, lying next to Cai Son channel. The pagoda's yard is airy and peaceful, surrounded by long walls creating six small windows and three main gates. Inside the hall are several statues of Buddhas and Bodhisattvas, made from wood or cement. Kim Hue Pagoda is worth your time in Sa Dec. Vietnam travel packages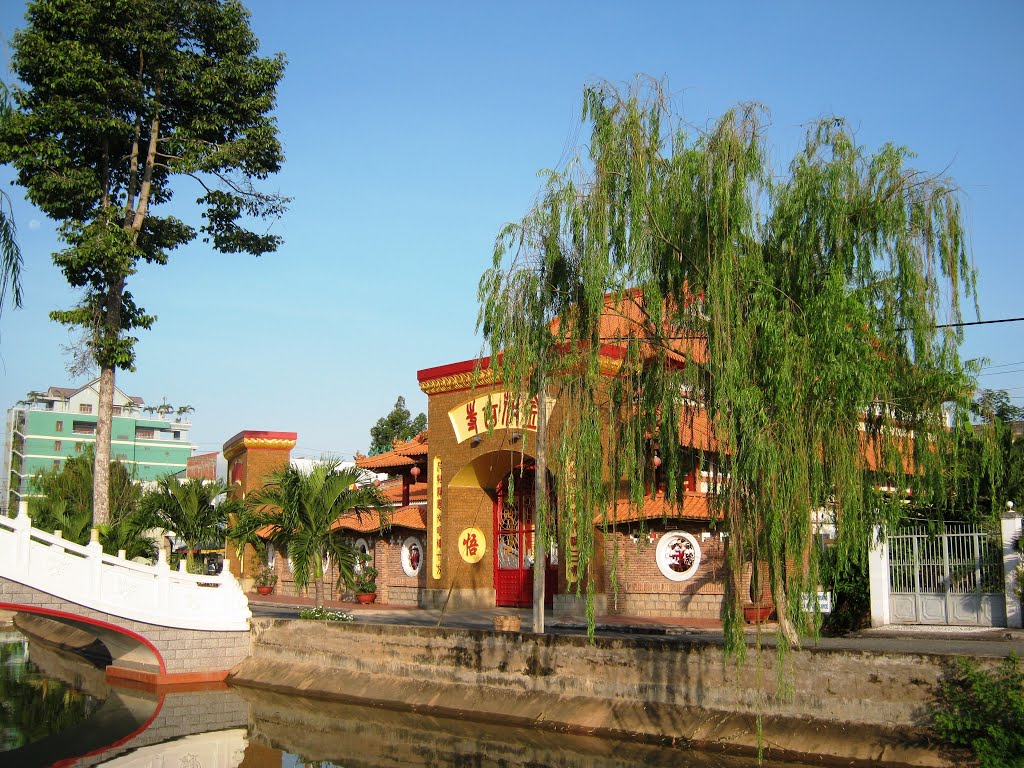 Certainly Sa Dec share a common feature of Mekong province in the variety of food. Along the riversides lay a number of restaurants and food stalls with very reasonable prices. Some of Sa Ded's specialties are Hu Tieu (noodle soup), dried noodle, worm cake with shreds of pork skin (Banh Tam Bi) and charsiew (Xiu mai). Trying these local cuisines promises to bring you best experiences.
How to get Sa Dec from Saigon
By Bus
One of the most favored transportations to move among Southern provinces of Vietnam is bus. Thus, you will find no difficulty buying a bus ticket to travel to Sa Dec. From Saigon, you can take a bus at Mien Tay Bus Station located at 395 Kinh Duong Vuong, Binh Tan District. There are several private firms here offering 45-seat bus with air conditions to Sa Dec Bus Station, with price ranging from US$5-8. Usually, Saigon-Sa Dec buses leave Mien Tay Bus Station at every one or two hours. Popular brand names are Phuong Trang, Hoang Minh, Phu Vinh Long and etc.. It takes you about 3 hours in good traffic conditions.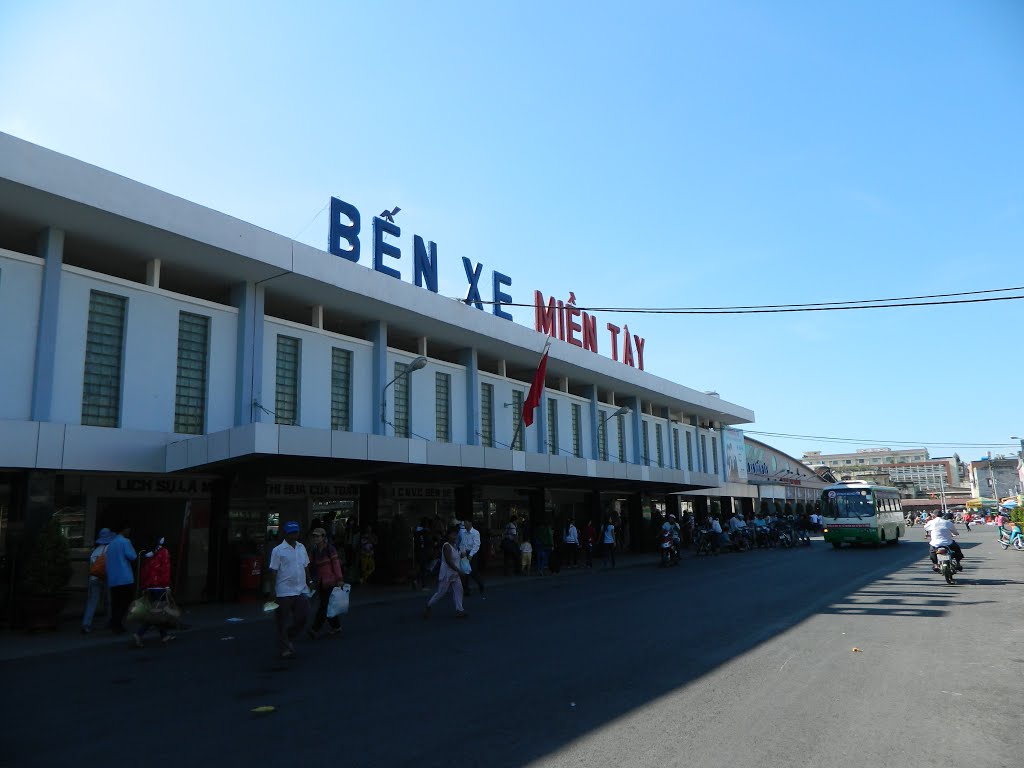 Dong Thap is comparatively large in Mekong Delta and there are "bus to Dong Thap" having different final stops in towns of the province. Therefore, you should check whether the bus you get on will go along Sa Dec. In addition, the driver and the assistant drivers almost cannot speck English, making it difficult for foreigners to describe where they want to get off. So writing or reading the name of your destinations out for them before getting on the bus.
By motorbike
Another way to reach Sa Dec from Saigon is riding a motorbike. As motors are not allowed to be in Trung Luong freeway, a route built to shorten the time for moving between Saigon and Mekong Delta provinces. Thus, you have to follow the Highway 1A from Saigon – Long An –Tien Giang. After riding over My Thuan bridge, you will immediately see a direction board showing you to turn right for Sa Dec. Follow the direction for about 16km and you will be in Sa Dec. However, riding through Southern provinces can be challenging as the there are residential areas and industrial zone also along the not-so-large highway, making the traffic easy to be congested.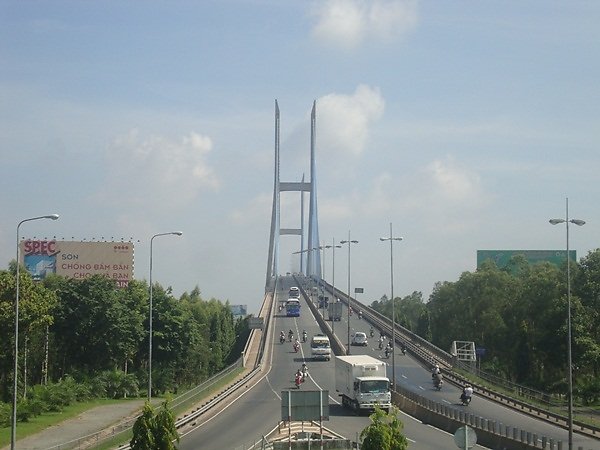 Besides, you can also take taxi or hire a private car to get there. For about 140km, the charge will be certainly much higher than bus and motorbike. No railway can be found from Saigon to the Southern!
So these are all about Sa Dec and ways to get there. If you are going to visit Mekong Delta, don't forget to include Sa Dec in your plan!
See more:
I Lover Vietnam